The recent updates announced by the government of Uganda about their travel regulations gave some very specific rule changes on certain procedures. The information states that Uganda will be extending the duration of valid visas, especially those held by foreigners still staying within the country. The extension is especially helpful because the foreigners will not have to deal with or be exposed to unnecessary risks like natural disasters or sudden closures of borders on their way out of the country. The program also reduces the number of applicants lining up at government offices, thereby reducing the risk of infection of certain diseases.
The end of the program is tentatively set on July 31, 2020, so if there are no updates, there will be no more automatic visa extensions from August 1, 2020, onwards. Still, foreigners will be able to benefit from the program since they will not need to submit additional documents or pay any fees for the Uganda visa extension, helping them remain inside Uganda longer.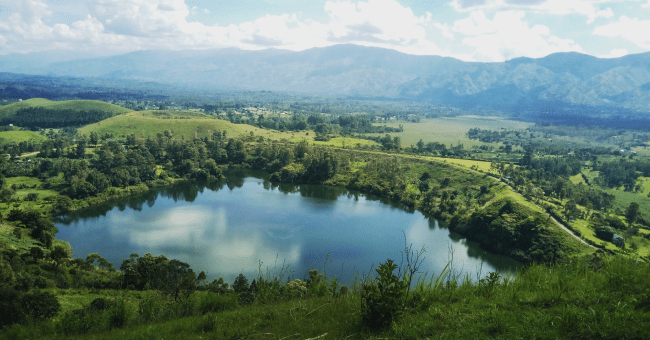 However, foreigners from most countries are required to show an Uganda visa when they arrive at the airport unless the traveler is from a country that is exempt from visa requirements. Citizens of visa-exempt countries will be able to enter Uganda without applying for a visa. But every traveler is mandated to bring an Uganda Health Declaration Form at the airport inspection.
Uganda extends the option of an evisa to all countries in the world. If you decide on going to Uganda, it is strongly advised that you apply for an eVisa instead of a regular one. The main reason, of course, is convenience. You don't have to go out of the house, drive to an Uganda mission, and wait in a queue. You can just sit down in front of your computer, pull up the iVisa.com website, and start the application for an evisa. You can then just wait for it to be sent to your email, print it, and take it with you to Uganda where it will be replaced with a visa on arrival for the inspection.
Another benefit of applying for eVisas is that you won't have to be exposed to disease which may cause the Ugandan government to refuse your entry. You also need to apply for a Uganda Health Declaration Form since you will need to present that along with your visa. It may help get you into the country quicker since Ugandan authorities use it to identify travelers with minimal risk of infecting the local population with viral diseases. It has information about the holder's current health status. It also works as a record of the holder's travel history, especially the period within 14 days of his trip to Uganda. Save yourself the headache by applying for an Uganda Health Declaration Form using iVisa.com.
iVisa.com was developed for such situations as this. It's a platform dedicated to giving its customers the correct travel documents in the most convenient way possible. The website is secure and has been trusted by travelers for years.
Frequently Asked Questions (FAQs)
Do you need a visa and a Health Declaration Form for your trip to Uganda?
Unless you come from countries that are exempted from visa requirements, you will need to produce a visa upon inspection at a Ugandan airport. For a stress-free trip, apply for an eVisa before boarding your flight to Uganda.
However, all travelers must have an Uganda Health Declaration Form, even if they are not required to have a visa. As stated before, the form helps identify travelers who are not likely to infect Ugandan citizens with diseases, which makes entering the country easier for them. This makes it possible for Ugandan authorities to redirect extra resources to resolve the more challenging immigration cases. Use the iVisa.com platform to make your application for an Uganda Health Declaration Form easy and stress-free.
Which countries are exempt from presenting a visa to enter Uganda?
There are certain countries whose citizens will be able to get into Uganda without applying for a visa. These countries are as follows: Angola, Antigua & Barbuda, Bahamas, Barbados, Belize, Burundi, Comoros, Cyprus, Eritrea, Eswatini, Fiji, Gambia, Ghana, Grenada, Hong Kong, Ireland, Jamaica, Kenya, Lesotho, Libya, Madagascar, Malawi, Malaysia, Malta, Mauritius, Rwanda, Saint Vincent and the Grenadines, Seychelles, Sierra Leone, Singapore, Solomon Islands, Tanzania, Tonga, Trinidad & Tobago, Vanuatu, Zambia, and Zimbabwe.
What are the requirements for an Uganda evisa application?
In order to successfully apply for an Uganda eVisa, a traveler needs to submit:
A digital copy of a passport-quality photo of himself or herself.
A clear scan of the personal information page of his/her valid passport.
He/She also needs to be vaccinated for yellow fever.
In certain circumstances, the applicant may be required to submit a digital image of the last page of his/her valid passport and an invitation letter, if necessary.
Why is it necessary to apply for an eVisa and a Health Declaration Form at the same time?
It is stated earlier that Uganda needs incoming foreign travelers to present both a visa and a Health Declaration Form. You will need to apply for both documents (unless you are from a visa-exempt country, in which case you only need a health declaration) so you won't have to waste your time requesting the necessary documents at the airport. Get an Uganda eVisa and an Uganda Health Declaration Form the easy way at iVisa.com.
Is the iVisa.com website really safe and secure?
Like most top enterprises, the iVisa.com website is secured by the peerless security software, making the platform very safe to use. This fact is an assurance to customers that the information they used in their applications will not be seen by anyone other than authorized iVisa.com personnel.
Is there any other way for me to get more information?
It is a fact that information about the application process can be found on the iVisa.com website. It contains all the information about travel documents, the eligibility of the applicant for certain documents, and many other facts. You can send an email to [email protected] for your concerns or questions.