Are you thinking of traveling from Austria to Uganda soon? If you plan to leave the airport and enter the country, don't forget your eVisa. While these aren't necessary if you're just there for a connecting flight, getting an eVisa is an excellent opportunity to explore this beautiful country.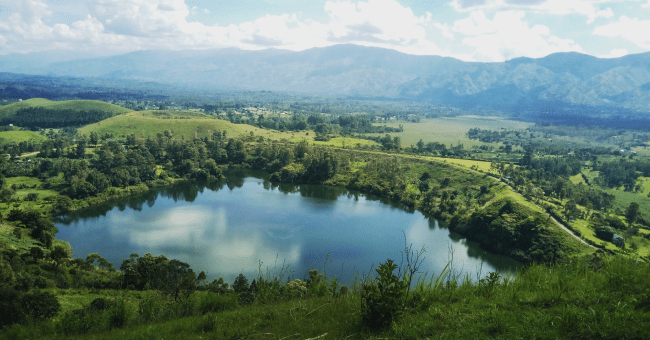 E-Visas have been issued by the Republic of Uganda since June of 2016. They make it easy for people to visit friends and family in Uganda, or just take a much-needed vacation. Grab your Uganda eVisa with us, and feel free to enjoy all that the beautiful nation of Uganda has to offer travelers from Austria!
See more information about the Uganda Visa for Austrian Citizenship and East African Visa by checking the FAQs in this article.
Frequently Asked Questions
Do I need an eVisa to enter Uganda if I'm from Austria?
Yes, you do. Fortunately, you can choose between three types of eVisas depending on what travel plans you have.
These eVisas are:
Uganda Tourist eVisa: With this eVisa, you can relax, visit friends and family, and explore the beautiful country of Uganda. Once you enter, you'll have plenty of time to see the sights.
East Africa eVisa: If you really want to see what East Africa has to offer, then this is your option. This eVisa gives you access to Uganda, Rwanda, and Kenya, so you'll be sure to have a rich experience of the area.
Transit eVisa: The Transit eVisa allows you to leave the airport and spend up to three days in Uganda. Please be aware that it is not necessary if you are taking a connecting flight (as long as you do not leave the airport).
Keep reading below to learn more about the Uganda Visa for Austrian Citizenship and East African Visa.
What do I need to apply for any of these eVisas online?
We guarantee a fast, easy, and secure verification process every time. However, make sure to have the following documents handy:
A valid passport — The expiration date on your passport should be at least six months out from the date of your arrival.
A recent passport photo — Scan your passport photo and turn it in with your application.
Travel plans and a return ticket — The Republic of Uganda will want to know your reasons for traveling, and how long you plan to stay in Uganda.
Email address — This is where we'll send your eVisa once your information has been verified. Once you receive your eVisa, you can use it when you arrive or print out a copy to keep with you.
Yellow fever vaccination — Not all countries require this, but it's recommended that you get immunized against yellow fever before visiting Africa.
Payment method — You can pay for your eVisa by using Visa, Mastercard, or American Express. To save time, have your preferred method of payment ready before you check out.
See more information about the Uganda Visa for Austrian Citizenship and East African Visa in the questions below.
How much does the Uganda Visa for Austrian Citizenship and East African Visa cost?
The cost depends on the type of eVisa and the processing time you choose. At iVisa.com We offer three processing options, each of these with faster processing times. To give you a better idea of the price, keep in mind the following (prices based on the Uganda Tourist eVisa):
Standard Processing Option:

6 Business Days

-

USD 152.50

Rush Processing Option:

4 Business Days

-

USD 184.00

Super Rush Processing Option:

2 Business Days

-

USD 230.50
How can I obtain the Uganda eVisa online?
By using iVisa.com and completing the following steps:
First, complete the online questionnaire with your private details and select the processing time you prefer.
Second, review the information offered and click on 'review and checkout' to confirm everything and pay for the fees.
Third, attach the items required and send your request!
You're done! Now we check the information to make sure everything's correct and then send you the actual Uganda eVisa (or any eVisa you decide to use).
Is it safe to apply for my eVisa with iVisa.com?
Rest assured that our services will not compromise any information you offer. We always work hard to avoid issues with the platform, so you have nothing to lose with us. Better yet, you can always check our reviews first before applying so that you can feel more relaxed while applying.
Where do I get more information?
Do you still have questions about the Uganda Visa for Austrian Citizenship and East African Visa? Then go to our website to see more details or keep in touch with our agents.
iVisa.com Recommends
Uganda is a landlocked nation located in East Africa. It has a diverse territory that encompasses the Rwenzori Mountains and the vast Lake Victoria. Its abundant fauna includes chimpanzees and unique birds. This country is home to the remote Bwindi Impenetrable National Park, which is a famous mountain gorilla sanctuary. It is also home to the Murchison Falls National Park in the northwest, which is famous for its 43m high waterfall and wildlife, including hippos.
Uganda houses over 20 primate species within Kibale National Park. It contains the highest density in all of Africa with a total of 13, and one of them is the recently discovered Dwarf Galago. This park is home not only to chimpanzees and gorillas, but also to red-tailed monkeys, black-and-white colobuses, and blue monkeys. It is, without a doubt, a primate paradise, and a perfect spot for those who love nature and wildlife.
Why don't you plan an exciting trip to Uganda? With all the information available about the Uganda Visa for Austrian Citizenship and East African Visa, you can be sure that with your Austrian passport, this place will not be unreachable.