Uganda is one of the most sought-after places in Africa. Its unique cuisine, geographical and cultural diversity make it one of the most exciting places to visit in the world. If you wish to stay in Uganda, you need an Uganda visa for Bahraini citizens, and via iVisa.com you will receive it in time.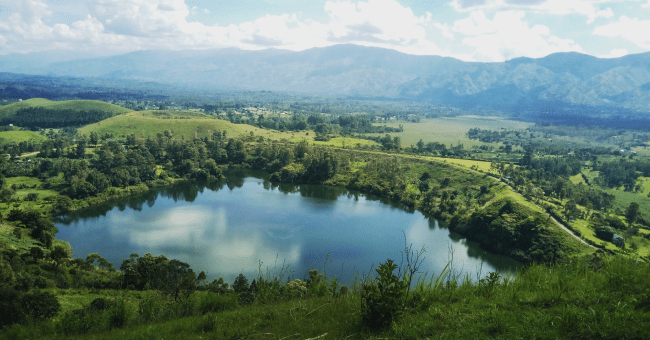 Bahraini citizens may apply through the website and it will only take 20 minutes for them to apply for their electronic Visa for Uganda. According to the current procedure, several nationals can now apply for the East Africa Tourist visa. This will entitle you to travel to Kenya, Rwanda, and Uganda in Africa.
If you wish to confirm your country's eligibility for the eVisa, you must use the iVisa Visa Checker. You only have to add 'Bahraini citizens' as your nationality and choose Uganda as your upcoming destination. You will immediately know if you can get your own Uganda visa for Bahraini citizens.
Frequently Asked Questions
What are the documents Bahraini citizens need to get the Visa?
iVisa.com will ensure that you get your Uganda visa for Bahraini citizens as soon as possible. Here are the required documents for the process:
Valid passport: Bahraini citizens need a valid passport to enter Uganda. You must make sure that the passport does not expire 6 months past your departure for Uganda.
Email ID: iVisa.com will be able to communicate with you through the email address, we will also be sending the approved eVisa to your email address.
Payment: You must use a legally valid debit card or credit card to make the payment for your application. These items should help you begin your Visa application. However, as a Bahraini citizen, you will also need the following documents to enter and stay in Uganda:

Accommodation bookings: You should have valid hotel bookings that match with your date of arrival and departure from Uganda.
Two photos: You must have 4x6 cm and 3x4 cm photos for the rest of your travel documentation.
Travel itinerary and bookings: This will help establish the purpose of your visit to Uganda and make your visa approval easier.
Health documents: You will need to prove that you meet the health requirements for entering Uganda. In addition, you must also have a copy of the yellow fever international vaccination certificate.
What are the processing times and cost of Visa?
Since all Bahraini citizens do not have the same schedule or budget saved for their Uganda visa for Bahraini citizens, we have created these three options. You will be required to pay more for a quicker procedure. The three methods are:
Standard processing: This option for your Visa application will take time (

6 Business Days

) but you will be able to save some from your travel budget (

USD 93.50

).
Rush processing: This option will get your Visa ready in a few days (

4 Business Days

) at a reasonable price (

USD 126.50

).
Super Rush processing: This is a slightly high-priced option (

USD 155.25

) however, it is the best way to get your Uganda eVisa immediately (

3 Business Days

).
What is the East Africa Tourist Visa?
If you want to apply forUganda visa for Bahraini citizens, you can also apply for the East Africa Tourist Visa. This special electronic travel authorization will allow you to visit several countries (Rwanda, Kenya, and Uganda) at once. This visa is non-extendable, but allows multiple entries into the region and is valid for as long as 90 days after issued.
As a temporary measure, Bahrain citizens can also avail the Uganda visa upon arrival. However, the process will soon become completely online. Stay up to date with the latest information via iVisa.com.
I still have a few more queries, what can I do?
If you have any more queries regarding theUganda visa for Bahraini citizens, you can visit our website, or write to us via email [email protected].
Our customer service team will answer all your queries swiftly to ensure a stress-free vacation for you and your loved ones in Uganda.
Is iVisa.com a reliable site?
You can trust the team of experts at iVisa.com. Our experts will make sure that your travel documents are ready without any trouble, and your visa is approved as fast as possible.
iVisa Recommends
You must begin your stay in Uganda by visiting the iconic Kampala city. It is the ancestral capital of the Buganda Kingdom where you can see the Owino market and the Gaddafi National Mosque. The Naskero Hill is nearby as well, worth a relaxing visit. You can then head to the Kibale National Park and see its famous monkeys and the Ugandan red colobus.
The Ssese Islands are a gorgeous beach spot, located on the banks of Lake Victoria. When here you can also try water sports at Buggala Island. The Bwindi Impenetrable National Park is a sight to behold as well. You can explore the Albertine Rifts and its many summits and riverways. You can end the trip with an exciting visit to Mbale and see the 24 million-year-old volcano- Mount Elgon.
The Murchinson Falls of Uganda are just a boat cruise away from the Victoria Nile. It is located in the northwestern region of the country and is a splendid sight to behold. When here, you cannot miss the lions of the Murchinson Falls Conservative Area. You can then head to Jinja, which is known as the start of the Nile River. It is a colonial town and a great place to try some exciting water sports like whitewater rafting, mountain biking and kayaking.
iVisa.com wishes you a memorable trip to Uganda!