Are you from the Russian Federation? Would you like to experience the natural beauty and landscapes of Uganda and East Africa? If both answers are yes, then you'll need to obtain the correct visa for your trip. For that, you'll have to choose between an Uganda e-Visa or an East Africa Visa. The East Africa eVisa gives you access not only to Uganda but to the neighboring countries of Rwanda and Kenya.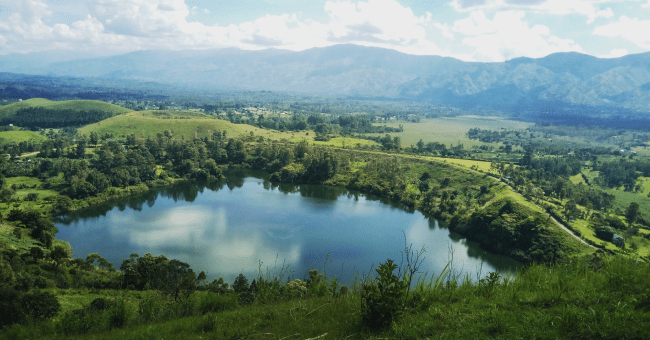 Today, Russian nationals can get an e-Visa from their smartphones and computers quickly and avoid waiting in the embassy or consulate.
Look below at the necessary details to find out what you need to get your Uganda or East Africa e-Visa today as a citizen of Russia.
Frequently Asked Questions about Uganda & East Africa e-Visa
What is an Uganda eVisa?
The Uganda eVisa is an online document that authorizes you to enter this country easily. This document is digitally connected to your passport, meaning that you won't have to visit the embassy to get it.
What is an East Africa eVisa?
This is a type of eVisa that allows you to visit not only Uganda but also the Republic of Kenya and the Republic of Rwanda. By having the East Africa eVisa you'll be able to visit more interesting places in Africa as you can enjoy legal entry to three countries and not only one.
Which eVisa should I apply for?
It all depends on your vacation itinerary and plans. With no visa at all, you won't be able to leave the airport as a citizen of the Russian Federation.
For those with a longer layover or connecting flight, the Transit e-Visa is a great option. With this document, you can even leave the port of entry for up to 2 days in Total to explore Uganda. This is a Single Entry eVisa, and expires 2 days after arrival.

For longer trips, the Uganda Tourist e-Visa will give you access to Uganda for 45 days in Total. It's a Single Entry visa and expires in 90 days after issued.

The East Africa e-Visa is definitely the best option for dedicated tourists. It will allow you to travel between Uganda, Rwanda, and Kenya for up to 90 days in Total. It's a Multiple Entry visa.
What information and items do I need to apply online?
Whether you go to Uganda or you decide to travel around East Africa, you'll need the following items to apply for your e-Visa online and to land in Africa safely:
A valid passport: your Russian Federation passport will need to be valid. It means that the expiration date has to be at least six months away from the time you plan to enter Uganda or East Africa.
A recent passport photo: you can use our professional passport service to have it ready easily and submit it with your application.
Travel plans and a return ticket: the Republic of Uganda will require information about the purpose of your trip and how long you plan to stay.
Email address: we'll send you your e-Visa confirmation after a quick verification process. Once you get your e-Visa, simply print it and keep it with you when you leave for your trip.
Yellow fever vaccination: some countries don't require this, but Uganda does. However, it's always recommended that you get immunized against yellow fever before visiting Africa. Payment method: we accept the following payment methods: debit/credit card, and PayPal.
Read more about the Uganda Visa for Russian Fed. Citizens | East African Visa here.
What is the price of the Uganda eVisa?
Both the Uganda Tourist eVisa and the Uganda Transit eVisa cost the same, the only difference is the processing time. On iVisa.com, you'll be able to choose one of the following processing times, but keep in mind that these are based on the tourist eVisa:
Standard Processing : your eVisa is ready in

6 Business Days

by paying

USD 93.49

.
Rush Processing : your eVisa will be ready to use in

4 Business Days

if you pay

USD 154.49

.
Super Rush Processing : this time you'll have to wait only

3 Business Days

and pay

USD 202.49

.
You can learn more about the Uganda Visa for Russian Fed. Citizens | East African Visa on this link.
What is the price of the East African eVisa?
The East African eVisa is a bit more expensive because it allows you to visit 3 countries. The processing options are the same:
Standard Processing : you'll have to wait the same amount of time as the previous eVisa,

6 Business Days

, but you'll have to pay

USD 144.99

this time.
Rush Processing : you'll wait

4 Business Days

this time and you'll have to pay

USD 205.99

.
Super Rush Processing : the waiting is only

2 Business Days

for a

USD 253.99

cost.
How can I apply for these eVisas?
Regardless of your eVisa option, you have to follow the following steps to apply online:
First, you have to write down your general information and select the procedure time from the options mentioned we showed you before.
Second, you have to review the information written in step one and make the payment.
Third and last, you have to attach the items required to the form and once you're ready, submit it and wait for your eVisa.
You can start the online process on this link. After you complete it, you can send your form and wait for your eVisa to drop into your email inbox. Don't forget to reach out to our support service if you need help.
How safe is iVisa.com's service?
Many people prefer to avoid online forms because they don't want to leave their personal details in the wrong hands. Nonetheless, that doesn't happen when you use iVisa.com because we give maximum security for your personal details, and we spend a lot on the protection of our database. You can relax using our online form.
Where can I find more information about the Uganda eVisa?
You can click here to communicate with our super agents and get more information about the Uganda Visa for Russian Fed. Citizens | East African Visa. You can also read more about this eVisa on this link.
When you need a quick, secure, and simple online e-Visa application process, you can be assured iVisa.com has you covered. You'll be happy just like the hundreds of thousands of travelers that continue to provide us with excellent ratings. We hope you have a safe and fun vacation in Uganda and East Africa.