If you want to explore the tourist attractions that Ukraine offers, then you'll have to apply online for your Health Declaration, and more now that the pandemic by COVID-19 continues. With iVisa.com, you only need to follow 3 steps to receive your Ukraine 14 day quarantine requirement through a process that won't take more than 20 minutes. Besides, you'll have simple tools to carry out this process without complications, in addition to a customer service ready to help you at any time.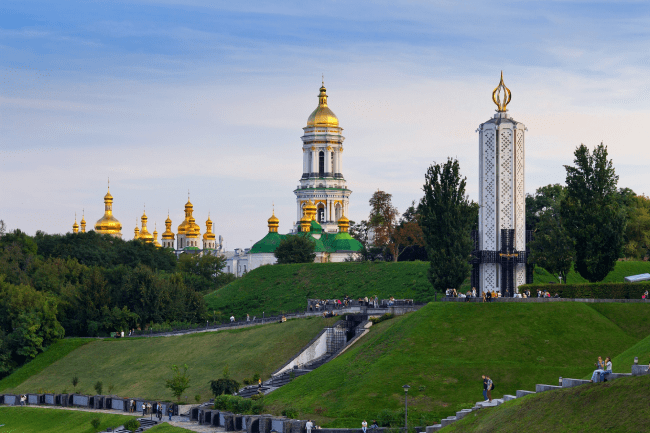 We remind you that you must obtain this documentation before entering Ukraine to avoid inconveniences at the airport. Keep in mind that this is important to protect your health and the health of other citizens.
If you want to know all the details of this process, we invite you to continue reading this article.
Frequently Asked Questions
Before you decide to apply online for this document, we recommend you read these FAQs.
What is a Ukraine Health Declaration?
The Ukraine Health Declaration or Ukraine 14 day quarantine requirement is a special travel authorization that allows you to enter this country legally by following the guidelines declared in the face of the COVID-19 emergency. You need this requirement just like you need your passport, otherwise, you could have issues at the airport.
Do I have to go to the Embassy if I want to obtain this document?
No, you don't need to go to the Ukrainian Embassy if you want to have your Health Declaration. What you can do is to complete an online form, and with iVisa.com, this process gets a lot easier and convenient.
What documents are required to apply online?
As you can imagine, getting a Ukraine Health Declaration requires you to collect some documents and information so that iVisa.com can have everything ready to process your request. You'll only need the following:
Valid passport – every applicant who wants a Ukraine Health Declaration must hold a valid passport. You also need to scan your passport information page.
Email address – this is important to receive your document and also all the instructions related.
Payment option – you can use a Paypal account or a credit/debit card for this.
How much does it cost to have this document?
If you decide to apply using iVisa.com's service, then you'll have at your disposal 3 options that will allow you to obtain your document as fast as you want. Don't forget that depending on the processing period you select, the total of the Health Declaration will increase. This means that if you want your document quite fast, you'll have to pay the most expensive price.
You should also know that we can't give you the exact price yet given that this information depends on the Government fees.
However, we remind you that we won't charge you anything without your valid authorization, so before you send your online form, you'll }know the exact price.
These are your options with iVisa.com:
Standard Processing Period: This is the most requested option because it has the lowest price but ideal in case you're not in a hurry.
Rush Processing Period: If you need your document a bit faster, you can apply with this option.
Super Rush Processing Period: This is the most expensive alternative because it has the fastest processing period.
How is the application form?
After you know what processing time you need and you also confirm that you have all the documents required, then you're ready to fill in the application. The form is short and straightforward, but if you need some help, iVisa.com has an excellent customer service available 24/7.
The form you need to complete has three steps:
Step number one focuses on general information about you, so you'll have to complete the questionnaire with basic questions. You also need to choose a processing time for your application.
When you go to step two, you need to pay attention because you must insert the payment details and review your form. Double-check the spelling of everything you write.
And step three asks you to upload the documents of your application. Once you complete this part, you hit the submit button, and you are done.
Can I apply for family members or friends?
Yes, you can apply for them but only if you have on hand their requirements and their information to apply. Remember that if you're traveling with them, you can also use the "Add new applicant" option while completing your application so that they can be included in the online form.
How much time do I need to complete the online form?
Since iVisa.com has a fast and easy platform, you won't need more than 15 minutes to finish the application form. Just be sure to always check the information you give.
What should I do once I receive the email?
The Health Declaration and the instructions about this process will be sent via email. You have the option of downloading these instructions before arriving at the airport.
You need this document before entering the country. Once you land there, you might need to follow up with the 14-day quarantine. It's recommended to follow all the instructions that the Immigration officers give you.
Is it safe to apply with iVisa.com?
Yes, it is. In iVisa.com we have a professional team that's always ready to assist you at any time and we also have a reliable security system that avoids any information leak. Rest assured that with iVisa.com, you're in good hands.
Where can I find more information?
If you still have questions, you can contact us through our customer service center. Another option is to explore iVisa.com's website if you prefer to read other useful tips for your trip.
It's time for you to get ready for your trip now! Apply for your Ukraine Health Declaration today!