As a Peruvian, you have access to a Ukraine eVisa online. This is an easier way of obtaining permission to enter this country properly. If you use the services rendered by iVisa.com, you can have the document in 15 Business Days However, you cannot access the online application process if you have ever visited the regions of Crimea and/or Sevastopol.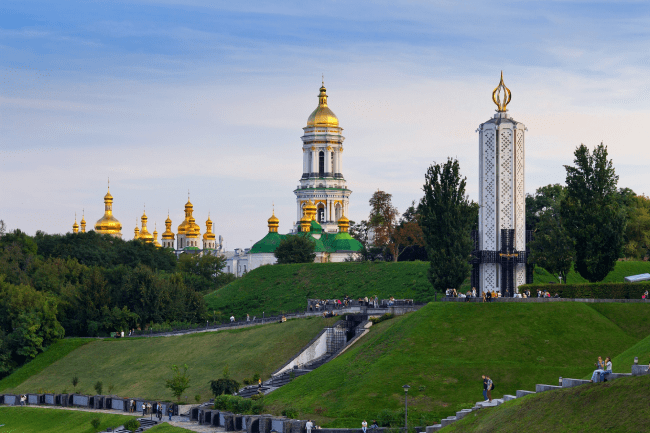 In this article, you'll learn more about this online document, including the requirements needed and the prices. Plus, you'll be able to learn more about the Ukraine Visa for the citizens of Peru.
Frequently Asked Questions
What should I know about the Ukraine visa for the citizens of Peru?
The first thing you should notice is that you only need an Ukraine eVisa to enter this country. There's no need for another document, meaning that a Paper Visa isn't a requirement.
Applying for a Ukraine eVisa isn't hard as you can do it by using an online platform. A good choice for that is iVisa.com, an electronic visa provider that's been working with these types of documents for more than 7 years.
Another thing to consider is the validity of this eVisa. You can use it for 30 days after arrival.
How many types of Ukrainian eVisas are there?
You can apply for a Ukraine Tourist eVisa or a Ukraine Business eVisa. Both eVisas have the same validity and even the same price. However, you have to be careful with the selection as it'll depend on what your purposes in the country are.
If you have to assist a work conference or make business there, then you have to apply for the Business eVisa. On the contrary, for tourism, you clearly need Tourist eVisa.
What documents do I need to get the Ukraine eVisa?
You may be able to apply for a Ukraine visa online, but that doesn't mean we can overlook the fact that you'll need a few requirements. Below, you will find a list of all the documents and items you need.
Passport Personal Details Scan
Proof of Travel Medical Insurance
Airline Confirmation
Proof of Accommodation: must match the dates of arrival and departure from the country. This is a requirement demanded by the Government in order to issue the travel document.
Applicant Photo
Valid email address to get the eVisa.
Valid Payment options like a credit/debit card or Paypal to proceed with your eVisa properly.
Get more details and facts about the Ukraine visa for the citizens of Peru by clicking on this link.
What is the price and the processing times for the Ukraine eVisa?
The price of a Ukraine e-Visa depends on the processing time option you select during the application process. iVisa.com provides you three choices so that you can pick the one that suits you best. They are as follows:
Standard processing: this is the first processing choice you have at hand, and it's the least expensive too. It costs you

USD 55.00

, and you have to wait

19 Business Days

.
Rush processing: with this option, your application is ready to use in

17 Business Days

and you'll pay

USD 80.00

.
Super Rush processing: this is the fastest and most expensive option. You'll get your Ukraine eVisa ready in

15 Business Days

, and you must pay

USD 105.00

for it.
The Ukraine Business eVisa is processed within the same amount of time, and the fees are no different.
How can I apply for the Ukraine eVisa?
After you take care of the requirements, you are free to access the application page and fill in the form. In case you have questions or concerns, please do not hesitate to contact iVisa.com's customer support. This service is available at any time and you don't have to pay an extra for it.
The form consists of three simple steps:
The first one covers the basic information and asks you to select a processing time for your application.
The second requires you to handle the payment and review your form.
The third step asks you to upload your application's supporting documents. When you go through all that, you can click on the submit button, and iVisa.com will take care of the rest.
How will I know if my Ukraine eVisa is ready to use?
At iVisa.com we always let you know about the process via email. You'll get the information as soon as the Ukraine Government approves your Electronic Visa through the application form.
What can I do if I make a mistake while applying?
If you committed a mistake before giving your information online, then please contact us as fast as possible through our customer service, we're ready to help you there.
Is it safe to use iVisa.com?
Yes, it is. We have a skillful work team that has been rendering official eVisas since 2013. We also know that there's a constant fear of providing personal information online, especially when there's a well-known belief that's something "dangerous", but that's not the case with the platform we have.
We always guarantee maximum safety for your personal details, especially because we constantly update our software to keep our database secured. We can prove it by showing you what thousands of satisfied customers say about us here.
Where can I learn more information about the Ukraine eVisa?
If you still have doubts about this eVisa, then you can talk to one of our customer service agents here. Plus, you can find other useful details about the Ukraine Visa for the citizens of Peru on this link.
The bottom line is that getting a Ukraine eVisa for the citizens of Peru is an easy task when you apply with iVisa.com. Contact us today!