IMPORTANT NOTE: CURRENTLY WE DO NOT OFFER THIS VISA ON ARRIVAL. INSTEAD, YOU CAN OBTAIN THE UKRANIAN EVISA WITH IVISA.COM.
Just like any other visa policy, one of Ukraine includes multiple types of visas. There is the old-fashioned consular visa that you need to go to an embassy to get it; there is the one you can apply for online. The electronic visa is somewhat new. It has been introduced in April 2018, but the visa on arrival has been around for quite some time now.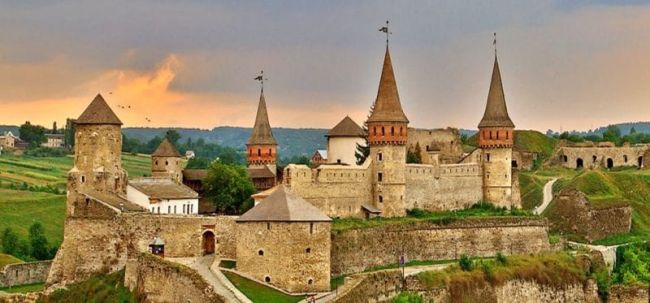 Is the Ukraine visa on arrival the best choice for you?
The answer to that question depends on you. It matters what you are seeking from your visa. If you need to stay for just a few days in Ukraine, then perhaps this is the type of visa you need. However, you should know that there are some requirements you need to meet in order to be able to apply for a Ukraine visa on arrival. You need to provide some documents. You either need to have an invitation or some kind of document that attests you are a tourist, or you need to present a piece of paper that confirms your implementation of investments. Unfortunately, there is no way around that, so if you do not have either, a Ukraine visa on arrival is not possible.
One aspect that you should remember is that a Ukraine visa on arrival is not available for anyone. Only the citizens of 33 jurisdictions have the possibility to apply for one. If your nationality is not on that list, you should turn your attention to a different type of Ukraine visa.
Another thing you should know is that a visa on arrival can be obtained only in three locations in Ukraine: Kyiv Boryspil Airport, Kyiv International Airport (Zhuliany), and at Odessa International Airport. Basically, those are the only three entry points you can use if you rely on a visa on arrival.
Lastly, a Ukraine visa on arrival allows you to stay inside the country for a maximum of 15 days. As a tourist, that period of time may be enough, but consider that Ukraine is a significantly large country. Even if you avoid going East (because of the conflicts), you still have a lot of places to go. So, if you need more time, a visa on arrival is not the best choice for you.
What is the alternative?
If the Ukraine visa on arrival does not give you enough time, you cannot provide any of the documents you need to be eligible, or your country of origin is not on the list of eligible nationalities, you can check and see whether or not you qualify for a Ukraine eVisa. To do that, you can use iVisa.com Visa Checker. Just select your nationality from the drag-down menu and Ukraine as your destination. If you are eligible, you can apply on the spot.
The requirements for an electronic visa are easy to meet, and you can get your document in just a few days. iVisa.com will send it to you via e-mail in PDF format. Do not forget to print out multiple copies just in case you lose one or two.
The bottom line is that while the Ukraine visa on arrival is available for some of the travelers, the general opinion is that it imposes too many restrictions. You need documents to be able to apply for it, it grants you a short stay, and you may not be eligible to start with. That is why we hope that you qualify for a Ukraine eVisa. It is a lot simpler to obtain.