If you are planning a trip to Ukraine anytime soon, you should check its visa policy to see whether or not you need a visa. If you do need one, you should see which one you qualify for. You can apply for an electronic visa, a consular one, or a visa on arrival, whichever is most convenient for you. However, if you do qualify for an electronic visa, we recommend that you take that option. It is the most accessible. iVisa.com can help you with the application process so that you do not become entangled in all the bureaucratic hassle that you could otherwise endure at an embassy.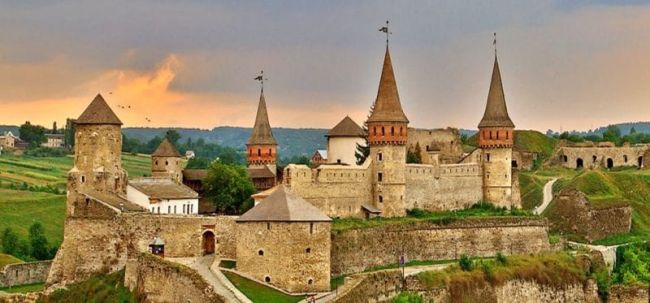 To check whether or not you qualify for a Ukraine eVisa, all you have to do is access the iVisa.com website and use the Visa Checker. It is a very useful tool that will give you the information in just a second. Select your nationality, and then Ukraine as your destination. You will find both drop-down menus in the center of the page.
As you can imagine, you are required to put together a few documents so that iVisa.com can handle the rest. However, that should be relatively easy since iVisa.com asks very little of the applicants. There are still some details to be put in order, but there are some requirements that are generally applicable.
What we know for sure that you need is a passport. Every applicant is required to have a valid passport. However, that is not the only requirement. The document needs to be valid for at least another 6 months from the date of arrival in Ukraine. This is a general rule that applies to almost all countries, and Ukraine is no different.

You must also have a digital scan of your passport. How else are you going to provide it for iVisa.com? But that should be easy. It takes only a few seconds to scan your passport. You do not even have to scan the entire booklet. The information page is usually the most important.

Another thing that you need is a photograph of yourself. There needs to be a photo of you linked to your visa. While this is not mandatory, it is preferable that your picture is as recent as possible. It must also follow the guides of a passport photo (white background, no face gesture, no glasses, etc.)
For the moment, we do not have the complete list of required documents, but we can tell you what else you need when you apply online.
Here is a list of other requirements:
E-mail address – one of the best things about electronic visas is that you receive the document you apply for in a digital format. Your Ukraine eVisa arrives via e-mail in PDF format.

Means of online payment – you cannot pay for your electronic visa using cash. You need to use an online payment method. iVisa.com accepts credit or debit cards, but you can also use PayPal. Whichever you find most convenient.
Even if the entire list of guidelines is not complete, you should check our website shortly for new developments. The electronic visa system was adopted in Ukraine in April this year, but it takes some time to implement it. However, iVisa.com will let you know the minute this eVisa becomes available so that you can enjoy a hassle-free application process when you plan a trip to Ukraine.