As of April 2018, Ukraine has adopted the electronic visa system, the same as many other countries around the world. That makes planning a trip to Ukraine so much easier for so many people. The hassle of going to an embassy is a not something any traveler wishes for, which is why the e-visa is more than welcome. At the same time, this is an opportunity for many visa services to offer the best deals. There is more than one such company, which is why choosing the best is not the easiest task.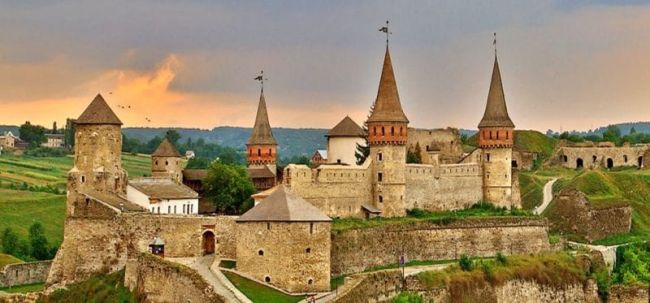 We recommend that you choose iVisa.com as your Ukraine visa service. Why? Because it can give the best offer. Plus, here at iVisa.com, we make it our business to satisfy your needs. All of them. Take a look at what we can give you when you choose us to apply for a Ukraine visa:
We are fast but considerate – time is of the essence in all cases. Plus, we live in the speed era, when we want our plans to work out, and we want them to work out now. For that reason, we created not one, not two, but three processing times so that you can choose the one that fits you best. We seek to satisfy your needs, as well as your budget, so if you do not want to spend too much money on the Super Rush Processing Time, you can go for the Standard option. It is still faster than an embassy.

We provide support service – we understand that when you apply for your visa, you may feel confused. We created the most accessible application forms you will ever fill in, but if you have any questions, feel free to contact us whenever you want. Our support service is available 24/7, and it is entirely free of charge.

You have multiple means of payment at hand – at iVisa.com, we know that people use various means of payment, and while other companies limit themselves to one or two methods of payment, we offer so much more. With us, you can use your credit or debit card, but you can also make the payment using PayPal, WeChat, or Alipay. The times are changing, and we have to change with them. It is the key to survival.

We ask very little of you – our goal is to make your application process as easy as possible. If you hire us to do the job, we ensure that we do all the heavy lifting. You still need to provide us with some information and some documents, but we promise to ask the bare minimum. We will go to the minimum allowed by the law so that your effort is close to non-existent.

We keep track of your visas – you can use our service to apply for many other visas, not just for Ukraine. We store your information so that the next time you apply, your effort would be even smaller. However, there is no need to worry about your valuable data. We have an entire team whose only job is to keep your information safe.

We give you the Visa Checker – we developed this tool so that you do not have to spend too much time doing research. Just use the Visa Checker, and you will know in only a second whether you qualify for your Ukraine visa or not. What you need to know is two clicks away.
As long as you qualify for an electronic visa, iVisa.com is one of the best Ukraine visa services you can ask for. We have thousands of satisfied applicants in our portfolio, and you can become one as well.