When planning a trip to Dubai, you may need a UAE tourist visa. It will always depend on your nationality, as the UAE has a list of visa-free countries just like most countries around the world. We can tell you that at least 44 nations don't need a visa to enter the UAE.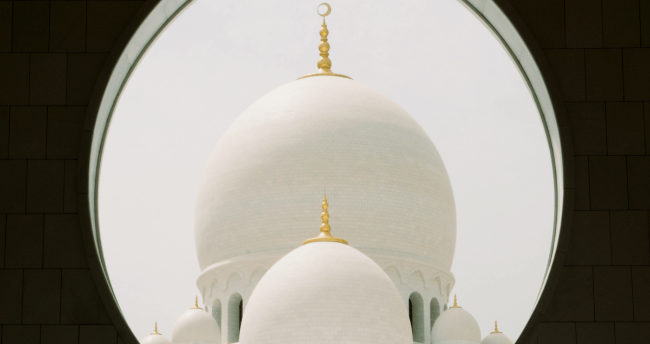 At iVisa.com we can help you with this information by offering our readers this short guide with the most important questions related to visiting the UAE as a tourist. Therefore, we invite you to keep reading below to see if you need a tourist visa to travel to Dubai or not.
Frequently Asked Questions
DO I NEED A TOURIST VISA TO TRAVEL TO DUBAI?
You might need a visa to enter this country depending on your country of origin. To check if you're eligible for the UAE eVisa, you can use iVisa.com's Visa Checker, just put in your country of origin, and don't forget to select the UAE as your destination.
WHAT IS A UAE EVISA?
It's an official pre-travel document that provides permission to fly to the United Arab Emirates. This document tends to be electronically linked to your passport.
HOW LONG CAN I STAY IN THE UAE WITH AN EVISA?
The maximum stay allowed with this document is 30 days in Total for a Single Entry. However, don't forget that the visit is strictly limited to business or tourism, nothing else.
WHAT REQUIREMENTS DO I NEED TO APPLY FOR THIS EVISA?
If you're one of the lucky countries that can apply for the UAE eVisa, then you can use iVisa.com to apply online. iVisa.com uses the services of Etihad, which means that we focus on contact with the official authorities so you can receive your document on time. To apply online, you'll have to provide the following requirements:
Valid passport: this is basically the most important requirement, which is why you should have it valid for the date of arrival in UAE. If the document expires sooner than that, you need to have it renewed. Otherwise, your UAE eVisa could be denied.
A passport scan: it has to be in JPEG format.
Passport photo: the photograph must meet the standards of a passport photo. To help you with that, we have a Passport Photos service that can be useful for readers.
Valid e-mail address: when you apply online, you'll receive a copy of your eVisa via e-mail, so make sure that you offer a valid email address before applying.
Means of payment: since you'll have to pay for this document while completing the form, don't forget to have a valid Paypal account or debit/credit card on hand.
Keep in mind that children also need their own passport, a photo, and a birth certificate in English or Arabic.
HOW LONG IS THE UAE EVISA VALID FOR?
As for the use of this eVisa, once you receive it, it's valid for 60 days after issued.
WHAT ARE THE PROCESSING TIMES AND PRICES?
By using iVisa.com you can choose one of these processing times so you can enjoy our services the best way possible. Take into account that the faster you want your eVisa, the more you'll have to pay, which is why we have 3 processing options. Each of them with different prices according to everyone's need:
Standard processing: you'll have to wait

7 Business Days

, and the price is

USD $173.99

(service fees included).
Rush processing: this processing time takes only

5 Business Days

, and the total price for it is

USD $221.99

(service fees included).
Super rush processing: you won't have to wait more than

3 Business Days

, but since it's the fastest option, you'll have to pay

USD $275.99

(service fees included).
We invite you to apply for your UAE eVisa here.
HOW CAN I APPLY FOR A UAE EVISA?
You only need to fill in an effortless application form with your information. This form will probably take you only 10 minutes. Then, iVisa.com will take care of the other part of the process. Shortly, we will inform you about the status of your application.
The application for a UAE eVisa has only three easy steps:
The first one is to write your general information in the first questionnaire. You also have to decide the processing time from the options mentioned earlier.
The second step is to review the information in step one and make the payment with your preferred payment method (debit/credit card or Paypal).
The last step is to make sure that you have all the documents required so you can upload them if necessary.
After you finish the 3-step online process, you can submit the form and that would be all. Don't forget that you can contact our support service if you have doubts.
HOW CAN I APPLY FOR MY FAMILY OR FRIENDS?
You can apply for friends or family if they will travel with you or if they don't have time- but you must have the required documents. To do that, simply click on 'add new applicant' and fill in their details. This is necessary only if they travel with you.
If they travel separately, then you have to fill in the online form the same way we mentioned above.
WHAT CAN I DO IF I MAKE A MISTAKE WHILE APPLYING?
Mistakes are always a possibility. If this is your case, then please reach out to our customer service agents as fast as possible to receive help.
IS IT SAFE TO USE iVisa.com TO GET MY UAE EVISA?
iVisa.com guarantees maximum safety for your personal details, especially because we invest a lot in the security of our database. You can check the testimonials of thousands of happy customers here.
I HAVE MORE QUESTIONS, WHERE CAN I GET HELP?
If you want to receive a faster resolution, then click here to go to the chat function to talk to one of our customer service representatives. You can find more info and FAQs here on the website as well.