In June 2020, the United Kingdom changed its rules regarding entry and return to the country. For the most part, foreign visitors are required to enter a 2 week period of self-isolation when they enter the UK. But if they came from an exempt country and stayed there for at least 14 days before going to the United Kingdom, they will not be required to place themselves in quarantine. However, they may still need to present a Health Declaration Form in order for them to gain entry into the country.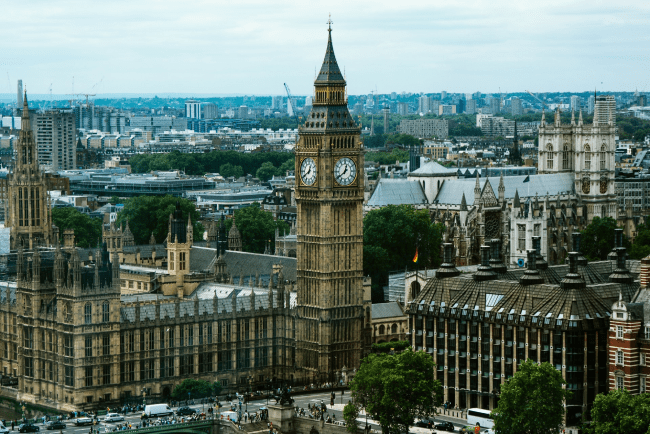 Protect yourself from the threat of COVID-19, and help stop the spread of the disease. Learn more about Self Isolation Rules for Entering the United Kingdom. Here are some of the things that you need to know before entering the UK.
FREQUENTLY ASKED QUESTIONS
When should you self-isolate?
There are some things you need to consider if you want to determine if you need to go on self-quarantine. If you are a foreign visitor, you will need to put yourself through self-isolation for the first 14 days of your stay in the UK unless you came from an exempt country . If you came from an exempt country but stayed or transited through a non-exempt country within 14 days of your trip to the UK, you must quarantine for 2 weeks.
If you are a returning citizen traveling from Countries Exempt from UK Border Self Isolation Rules, British overseas territories, and the Common Travel Area (CTA), there is no need for self-isolation. However, you may still need to provide a Health Declaration Form upon entry.
Why is it important to follow self-isolation protocols closely?
The whole reason for the implementation of self-isolation procedures for foreign visitors and residents who traveled from non-exempt countries is to try and stop the spread of COVID-19, one of the most widespread pandemics in human history. Self-quarantine procedures can virtually guarantee that contact with high-risk people is minimized, especially if the process is done properly.
The disease is in its incubation period for around 14 days or less from infection. Self-isolation lasts 14 days so that symptoms of the disease will show on the infected while they are still keeping themselves away from others. This ensures that contact is minimized and the spread of the disease is slowed down or stopped entirely. It also makes detecting the disease and responding to it very easily for health authorities.
What are the countries exempt from UK border self-isolation rules?
As stated earlier, there is a list of Countries Exempt from UK Border Self Isolation Rules. If the traveler or the returning citizen came from any of these places before they traveled to the UK, without traveling anywhere else, they will be allowed to enter the country without subjecting themselves to self-isolation practices. However, the list may be changed at any time, and countries may be added or removed as the UK authorities see fit. Here are the current countries on that list: Akrotiri and Dhekelia, Anguilla, Andorra, Antigua and Barbuda, Australia, Aruba, The Bahamas, Austria, Bermuda, Barbados, St Eustatius and Saba, Bonaire, British Indian Ocean Territory, British Antarctic Territory, Mauritius, Cayman Islands, the Channel Islands, South Georgia and the South Sandwich Islands, British Virgin Islands, Croatia, Cyprus, Curaçao, Denmark, Dominica, Estonia, Montserrat, Czech Republic, Faroe Islands, Belgium, Fiji, Finland, Falkland Islands, France, French Polynesia, Germany, Greenland, Grenada, the Isle of Man, Hong Kong, Iceland, Guadeloupe, Ireland, Italy, Jamaica, Japan, Latvia, Liechtenstein, Lithuania, Macao, Malta, Monaco, New Zealand, New Caledonia, Norway, Pitcairn, Henderson, Ducie and Oeno Islands, Poland, Reunion, San Marino, Slovakia, St Barthélemy, Slovenia, Seychelles, South Korea, St Lucia, St Helena, Gibraltar, the Netherlands, Ascension and Tristan da Cunha, St Kitts and Nevis, Switzerland, St Pierre and Miquelon, St Vincent and the Grenadines, Taiwan, Hungary, Trinidad and Tobago, Greece, Vatican City State, Turkey, Turks and Caicos Islands, and Vietnam.
You will still need a Health Declaration Form to be allowed entry into the UK so get one now.
How secure is my information on the iVisa.com platform?
The iVisa.com platform is kept safe by top security software. The software encrypts customer information so that nobody but authorized company personnel will have access to them, ensuring the security of customer applications and details.
Where do I get information about similar topics?
Your best option is to go to the iVisa.com website. You can also give the reps a call at +1 (786) 460-2707 or send them an email at help@ivisa.com.