The United Kingdom is currently facing difficult times due to new COVID-19 strains in its land. But don't worry because you are still welcome to visit the British Isles.
Entry requirements for foreigners include a vaccine list (provided in FAQs), a negative PCR test, a valid passport, and a Passenger Locator Form which you could claim through iVisa.com.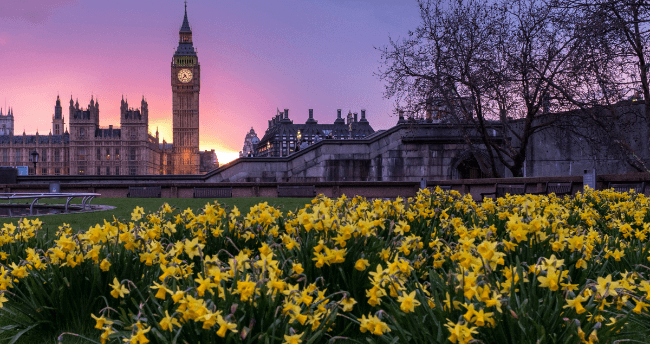 The Passenger Locator Form does not replace a visa but is still required. The purpose of this is to allow sanitary authorities to contact you in case of a traveler in your same flight, train ride, or ship tests positive for SARS-CoV-2. Another condition is that you will be urged to self-isolate for 10 days.
After this time, you should be able to travel across the four UK countries (England, Scotland, Wales, and Northern Ireland) by always following the coronavirus prevention rules. The UK has lots of beautiful places to go visit like Stonehenge, Big Ben, and Westminster Abbey, just to mention some.
Request your UK Passenger Locator Form.
Do I need a vaccine to travel to the United Kingdom?
Yes. The vaccine checklist is in the Frequently Asked Questions (FAQs) section. A Passenger Locator Form will be mandatory for entry (otherwise you may be fined) as well as the vaccine list already mentioned.
iVisa.com has this process already set up.
To apply, go to the online application form.
Insert your passport and travel details.
Include a scanned picture of your valid passport.
Pick a handling speed (fees are shown on FAQs).
You can make the payment with a credit/debit card or PayPal account.
As soon as you receive your Passenger Locator Form in your email inbox, you might print it or keep it safe in your mobile phone or tablet to display it at the airport.
Apply today for a Passenger Locator Form.
Frequently Asked Questions
Which are the vaccine requirements to travel to the United Kingdom?
Recommended.
Hepatitis A.
Hepatitis B.
Required.
Chickenpox (Varicella).
Diphtheria-Tetanus-Pertussis.
Influenza (Flu).
Measles-Mumps-Rubella (MMR).
Polio.
Get your Passenger Locator Form today.
Is the Yellow Fever vaccine required to enter the United Kingdom?
No.
Is Malaria a health risk for travelers in the United Kingdom?
No.
Is the Dengue fever a threat for visitors in the United Kingdom?
No.
Click here to request a Passenger Locator Form.
Is a negative PCR test (COVID-19) required to enter the UK?
Yes, from January 18, 2021, all foreign travelers and returning UK nationals will be asked to show proof of negative Covid-19 test results. This should be taken 72 hours before your arrival date and only applies for entrance to England and Scotland.
The same rules are expected to be introduced shortly for Northern Ireland and Wales. If you don't bring this evidence you could get a fine.
Take me to the application form.
How much time can I stay in the UK with the Passenger Locator Form?
It will be valid for 90 days after issued and a single entry.
What are the processing times and costs?
iVisa.com has three (3) types:
24 hours

(Standard)

USD 20.00

4 hours

(Rush)

USD 35.00

1 hour

(Super Rush)

USD 60.00
Why should I trust iVisa.com to get my Passenger Locator Form?
iVisa.com seeks to provide a safe environment where you can do all the process of getting a visa, health declarations, or any sort of traveling certification, so the privacy of your personal information is critical.
Take me to iVisa.com's UK travel page.
Where can I get more information?
To get more information please contact our customer support staff. They attend to queries 24/7 in case you have any questions or concerns.
iVisa.com recommends
Britain's most attractive small city is for sure Bath, situated in Somerset county, England. It's a great historic spot to explore. Since 1987 it has been recognized as a Unesco World Heritage Site.
It was founded as a thermal complex by the Romans under the Latin name of Aquae Sulis which means "the waters of Sulis", in 43 AD, in reference to the original purpose of the site, a Celtic shrine dedicated to the goddess Sulis. She was considered a nurturing deity, life-giving mother goddess, and an effective agent of curses desired by her devotees.
So much so, lots of metal tablets were dropped in the Sacred Spring with messages written in Latin asking Sulis to cast curses on people who did wrong. Nowadays, you cannot swim in these healing waters but you will certainly find nearby spas like the Thermae Bath Spa where you will be allowed to soak.
Other interesting sites:
Bath Skyline Walk.
Museum of Bath Architecture.
Queen Square
Gay Street.
Royal Circus.
Royal Crescent.
Bath Abbey.
Pulteney Bridge.
Cross Bath.
Sally Lunn's Historic Eating House.
Jane Austen Centre.
Victoria Art Gallery.
Prior Park Landscape Garden.