In June 2020, the government of the United Kingdom added some rules to how a foreign traveler can enter its borders. These rules are still in force today and one of the many that they decided to implement is the rule that requires travelers to keep themselves away from others on the first 10 days of their stay in the country. Plus, there are some other things that travelers need to be aware of when they are going to the UK so continue reading as we examine these details.
Note: Since March 18th, 2022, the United Kingdom Passenger Locator Form is no longer necessary to enter the country.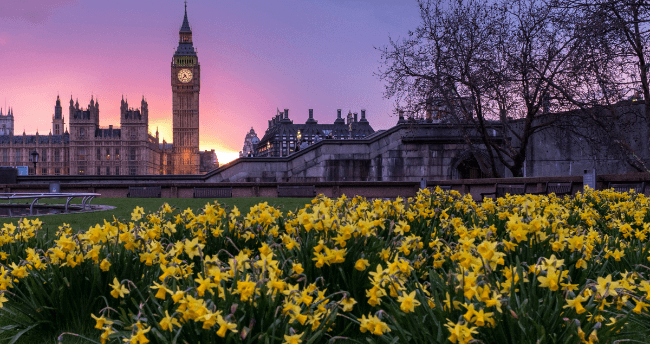 FREQUENTLY ASKED QUESTIONS
What do Australian citizens have to know when traveling to the United Kingdom?
As stated, a lot of travelers who are going to the United Kingdom for whatever reason will be obliged to go on quarantine as soon as they enter the country. However, it depends on your vaccination status and where you are traveling from.
Do I need a COVID vaccine or vaccination certificate to enter United Kingdom?
COVID vaccination certificates are not mandatory to enter the United Kingdom, however, fully vaccinated travelers will not have to quarantine or take a COVID test before travel (as of 11th February).
Approved vaccines are Covaxin, Moderna, Janssen, Novavax, AstraZeneca, Pfizer, Sinopharm, Sinovac. AstraZeneca Covishield, AstraZeneca Vaxzevria and Moderna Takeda also qualify as approved vaccines.
Travelers must have had a complete course of an approved vaccine at least 14 days before arriving in England.
Please note: To qualify as fully vaccinated, travelers must be vaccinated under an approved vaccination program.
Since information may change quickly, we advise you to follow up on the latest United Kingdom travel updates and/or contact your local embassy.
Do I need to take a COVID-19 test before traveling to the United Kingdom?
COVID test requirements: There are no testing requirements.
Do I need to quarantine upon arrival in the United Kingdom?
Quarantine requirements: There are no quarantine requirements.
What is the UK Passenger Locator Form for?
The UK Passenger Locator Form is documentation that the authorities at the port of entry are requiring from all travelers arriving in the UK from outside the Common Travel Area (CTA). If a traveler comes in from Northern Ireland, Scotland, Wales, Ireland, England, the Isle of Man, or the Channel Islands, they will not be required to fill out a UK Passenger Locator Form. If the travelers are inbound from anywhere other than these places, the UK Passenger Locator Form is a necessary form for them to enter the country.
The form contains information like the traveler's contact details, as well as the address where he will be completing his self-isolation, if applicable. The information will be used by the British government to keep an eye on the traveler if he is adhering to self-isolation rules. The government will also be able to get in touch with the traveler or a person traveling with him if one or both of them begin showing symptoms of COVID-19 while they are inside the country.
You should not forget that the form is to be filled out online. Do not print the form out and fill it in by hand. It should be completed within 48 hours of arrival into the UK. It will be invalid if completed earlier, and it can cause delays in entry if completed upon arrival.
What will Australian citizens have to do when they arrive?
Probably the first thing that you will be asked for is a printed copy of the UK Passenger Locator Form confirmation email. If you don't want to carry a printed piece of paper, you can just show the confirmation email using your phone. Many may be required to provide a Health Declaration Form as well.
If you are to self-isolate, you should proceed to the location where you will fulfill the requirement immediately. Do not use public transport unless you have absolutely no other option. If you are forced to use public transportation, make sure that there is a distance of 6 feet between you and the nearest passenger.
Need help in getting a UK Passenger Locator Form or a Health Declaration Form? Head over to the iVisa.com website right now and check out our service.
Are there any risks when using iVisa.com?
In the years that we have served our customers, there hasn't been a breach in the security of the iVisa.com platform. It is thoroughly protected by top-notch security software. The software makes sure that none of the information that customers put in their applications will be accessed by anyone who is not authorized.
I'd like more information. Where can I get it?
The best source of information related to travel is the iVisa.com website. For concerns and questions, you may also drop us an email at [email protected].