The government of the United Kingdom made some changes to how they allow returning citizens and foreign travelers to enter the country. The changes were made in June 2020 and they are still being enforced today. One of the rules that they decided to change is the rule concerning self-isolation protocols. We will discuss these rules here so read on and find out what you need to do when traveling to the United Kingdom.
Note: Since March 18th, 2022, the United Kingdom Passenger Locator Form is no longer necessary to enter the country.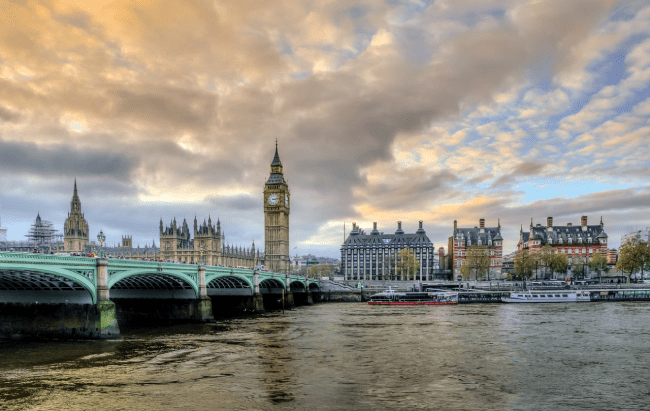 FREQUENTLY ASKED QUESTIONS
What do Spanish citizens need to know when traveling to the UK?
Self-isolation protocols might be one of the most strictly followed health measures in the UK, but citizens from Spain need to know that not all of you need to impose self-isolation. The first thing that they have to determine is whether they will have to self-isolate when they get to the UK or not. This is important for you since you will potentially lose 10 days of your stay in the UK if you self-isolate when you don't need to.
There is a list of countries whose travelers do not need to self-isolate when they get to the UK however, Spain is not included in the list. That doesn't mean that all citizens of Spain will need to quarantine themselves for two weeks upon arrival. It simply means that travelers who have stayed in Spain and traveled to the UK within the last 10 days will have to go on self-isolation. The same rule applies to those who have transited through Spain and other non-exempt countries within the previous 14 days.
Whether they need to self-isolate or not, Spanish citizens will most likely need to present a Health Declaration Form in order to enter the United Kingdom so why not get one anyway.
Do I need a COVID vaccine or vaccination certificate to enter United Kingdom?
COVID vaccination certificates are not mandatory to enter the United Kingdom, however, fully vaccinated travelers will not have to quarantine or take a COVID test before travel (as of 11th February).
Approved vaccines are Covaxin, Moderna, Janssen, Novavax, AstraZeneca, Pfizer, Sinopharm, Sinovac. AstraZeneca Covishield, AstraZeneca Vaxzevria and Moderna Takeda also qualify as approved vaccines.
Travelers must have had a complete course of an approved vaccine at least 14 days before arriving in England.
Please note: To qualify as fully vaccinated, travelers must be vaccinated under an approved vaccination program.
Since information may change quickly, we advise you to follow up on the latest United Kingdom travel updates and/or contact your local embassy.
Do I need to take a COVID-19 test before traveling to the United Kingdom?
COVID test requirements: There are no testing requirements.
Do I need to quarantine upon arrival in the United Kingdom?
Quarantine requirements: There are no quarantine requirements.
I am about to arrive in the UK. What do I do at the airport?
The first thing to do is to present a printed copy of the UK Passenger Locator Form confirmation, if you have filled one out, to the authorities at the port of entry. You can also show a copy of the confirmation email on your phone if it is too much of a bother for you to carry a printed page with you. UK port authorities may also require you to provide a Health Declaration Form along with the confirmation email.
If you need to go into self-isolation, you need to prepare before your arrival by choosing the place where you will complete the process. Upon arrival, you have to go to the address immediately. Avoid using any form of public transportation unless you have to. But if you must, make sure to leave enough space (around six feet) between yourself and the nearest passenger.
I'm planning to use iVisa.com. How safe is the platform?
The iVisa.com website is one of the most secure on the web, protected 24/7 by top security software. This ensures that all customer information is only accessible to those with the authority to do so.
Where do I go for more information?
The iVisa.com website is your best source of details about travel documents. You can speak to a friendly rep by sending an email to [email protected] for more information.