Glastonbury Festival is one of the most popular celebrations to enjoy modern music and other forms of arts like cabaret, circus, theatre, etc. This festival is considered the largest greenfield arts celebration, so it worked as a template for other festivals around the world.
This is an experience you shouldn't miss, especially if you love enjoying nice music in the open air. If you're wondering how much the Glastonbury festival is, then you came to the right place! In this article, we will let you know all about Glastonbury's prices, as well as the documentation required.
This five-day celebration is the best opportunity to appreciate music and culture uniquely. Besides, it will be the best comeback to festivals and other similar experiences after the Coronavirus pandemic.
iVisa.com is ready to let you know all the important details on the above question: How much is the Glastonbury Festival? We will also explain what travel documentation you need, including the UK Passenger Locator Form and the eMed self-testing COVID-19 kit if you're returning to the U.S.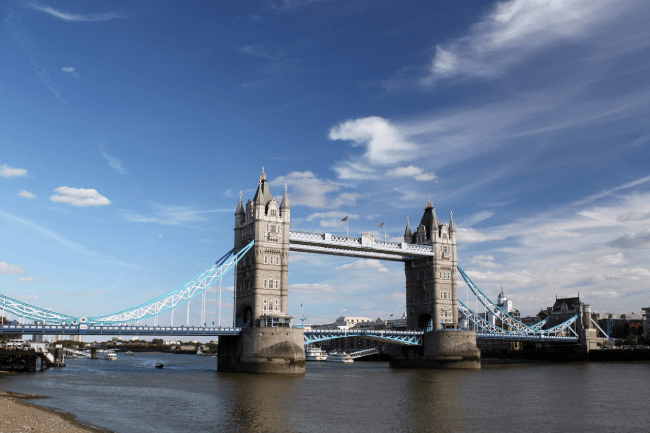 What you need to know about Glastonbury Festival
What is Glastonbury Festival?
Formerly known as Glastonbury Festival of Contemporary Performing Arts, 'Glasto' (as people colloquially call it) is a short-term festival held in England. During 5 days, many artists gather to perform the best songs and dances and make thousands of people have a wonderful time. This festival does not only host music, but also comedy, theater, cabaret, and similar art forms. Since its creation back in the 70s, Glastonbury has held numerous artists, and even films and albums have been recorded during the festival.
Going to Glastonbury implicates a fair amount of travel, and probably a long queue to get in but, as soon as you get past these obstacles, you join a massive tent city. British law is still used here, but the rules are a bit different. Here, you can have a wild time on your way and forget about routines.
If you're asking yourself how much is the Glastonbury Festival? read below.
When is Glastonbury Festival?
The Glastonbury festival was held intermittently from 1970 until 1981, but it has some "fallow years," taken mostly in five-year gaps. The next Glastonbury Festival will be held from June 22nd to June 26th in 2022.
How much is the Glastonbury Festival?
Tickets for Glastonbury 2022 cost £280 + £5 booking fee according to the official website. However, general admission full weekend tickets are sold out, having rolled over deposits paid for the 2020 Festival following the cancellation of the 2021 Festival.
These prices do not include travel documentation fees, so it is better to read more information.
To see more information about the fee, read below.
Traveling to Glastonbury Festival
A lot of travelers must apply for a visa to travel to the UK. In addition to that, ALL visitors (including visa-free visitors) must use the UK Passenger Locator Form before their journey. Our team can assist you in getting that document in a few easy steps and saving you much of your time.
In case you're a U.S. citizen, you may need a PCR test to come back to the US. You can simplify this part of the process by ordering the eMed self-testing COVID-19 kit online before going back to the U.S. This eMED kit is small, light, and packs efficiently in your suitcase. You can do this process within the 24-hour period before your flight back to the US and get the results within 15 minutes.
See how much is the Glastonbury Festival below.
Frequently Asked Questions
Below you will find the answer to some of the most commonly asked questions about travel documentation to enter the UK, as you already know how much the Glastonbury festival is.
What are the current COVID-19 requirements to visit the UK?
These requirements are often changing, which is why we prefer you refer to the Passenger Locator Form product page to get the most updated information about the PCR test, vaccine, and quarantine requirements to travel to the UK.
What is the Passenger Locator Form?
The UK Passenger Locator Form is an online document created to screen international travelers. It was also created to minimize travel risks during the COVID-19 pandemic. All travelers must apply for it before going to the UK.
This locator form is valid for a single entry and 15 days of travel into the UK
How to apply for a Passenger Locator Form with iVisa.com?
Applying for the Passenger Locator Form with our services is very simple because you only have to fill in an online application form. Before doing that, make sure of having these documents:
Your passport with a valid expiration date
A digital copy of your passport information page
Your current and valid email address
A credit or debit card for payments
If you still want to know how much is the Glastonbury Festival, please read below.
What is the cost and processing time of the Passenger Locator Form?
The price you have to pay for the Passenger Locator Form is based on the processing time you choose. For that, we have these options:
Standard Processing -

24 hours

-

USD $46.99

Rush Processing -

4 hours

-

USD $82.99

Super Rush Processing -

1 hour

-

USD $144.99
Continue reading below to learn more about this question: how much is the Glastonbury festival?
How safe is iVisa.com?
Using iVisa.com is 100% safe because we have a modern system that does not put your private details in danger. We always provide hassle-free, on-time travel papers, and we always keep all your personal information secure. You can verify our claims on the customer reviews page.
See more information about this question: how much is the Glastonbury festival? below.
I have more doubts; where can I get more info?
Feel free to contact our customer support agents, who are available 24/7. They'll be ready to answer all your doubts about how much the Glastonbury festival is as well as what you need to enter.
iVisa.com Recommends
Glastonbury Festival is only one of the fun things you can do in England. This country has a lot of interesting experiences to offer. Despite its size, England has numerous tourist spots that make your travel adventure unforgettable.
Stonehenge is probably one of the most famous spots in England. Located 10 miles north of the city of Salisbury on the Salisbury Plain, Stonehenge is Europe's most famous prehistoric monument. This place is so popular that tourists need to purchase a timed ticket in advance to guarantee entry.
Once you walk around these enormous stones, do not forget to visit the authentic replicas of Neolithic Houses to know more about the tools that were used as everyday items in the Neolithic lifestyle (about 4,500 years ago).
The Tower of London is another must-see once you arrive in England. It is widely considered the most important building in England, so there's a lot to see and do at this World Heritage Site.
The list goes on and on when arriving in England, so better get your travel documentation ready with us and plan your adventure as soon as you can!