Although the UK Government has done an incredible job to control the coronavirus pandemic, it's still relevant that travelers know where to get tested. In this case, health authorities offer free PCR testing all over the country, which includes London, the capital of England. Still, travelers must meet certain criteria to access this benefit. Remember that a test could make a difference in terms of being safe or being sick and contagious.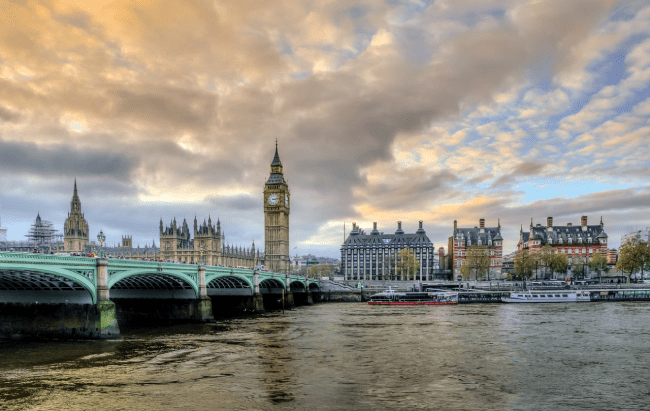 In case you decide to travel abroad and you have a British passport, you may need a PCR test before your trip. This situation will depend on the requirements from your destination. The UK government isn't covering the free testing for these travel cases. On the other hand, you will likely need a Health Declaration, as well. This health document is mandatory for most travelers as it provides accurate information about your health state.
If you're a foreigner planning to visit London soon, you will need the UK Passenger Locator Form. Besides, you will need to get a PCR test on days 2 and 8 during the mandatory 10-day quarantine.
It's possible to get the PCR testing London, UK. Check all the alternatives you can have.
How can I get a PCR test in London, UK?
As mentioned, the UK Government offers free PCR testing London, UK. The test is available if you have any of these three coronavirus symptoms: high temperature, continuous cough, and loss of smell or taste. For these cases, you must request a PCR test kit for your homes or schedule an appointment at a walk-in or drive-through test site.
In case you don't have symptoms but face the following situations, you could request free PCR testing:
You had contact with someone who has covid-19.
A local authority or health professional requested that you take the test.
You're part of a government project.
You need to confirm a previous positive result.
You have been requested to take a second test due to an ambiguous result
Get free PCR testing London, UK through the online service provided by the UK government. You could also call 119 to book your appointment.
Do I need a COVID vaccine or vaccination certificate to enter United Kingdom?
COVID vaccination certificates are not mandatory to enter the United Kingdom, however, fully vaccinated travelers will not have to quarantine or take a COVID test before travel (as of 11th February).
Approved vaccines are Covaxin, Moderna, Janssen, Novavax, AstraZeneca, Pfizer, Sinopharm, Sinovac. AstraZeneca Covishield, AstraZeneca Vaxzevria and Moderna Takeda also qualify as approved vaccines.
Travelers must have had a complete course of an approved vaccine at least 14 days before arriving in England.
Please note: To qualify as fully vaccinated, travelers must be vaccinated under an approved vaccination program.
Since information may change quickly, we advise you to follow up on the latest United Kingdom travel updates and/or contact your local embassy.
Do I need to take a COVID-19 test before traveling to the United Kingdom?
COVID test prior to arrival - Vaccinated travelers: There are no testing requirements for fully vaccinated travelers.
COVID test prior to arrival - Unvaccinated travelers: PCR or antigen within 48 hours of travel.
COVID test after arrival- Unvaccinated travelers: Pre-booked PCR test on or before day 2
COVID test exemptions- vaccinated and unvaccinated: Children aged 11 and under and travelers arriving from Ireland, Northern Ireland, Scotland, Wales, the Isle of Man, Jersey or Guernsey, Falkland Islands, St Helena or Ascension, and Ukraine don't need a COVID-19 test to enter. Travelers moving between Northern Ireland, Scotland, Wales, and England are also exempt from testing requirements.
Do I need to quarantine upon arrival in the United Kingdom?
Quarantine requirements: There are no quarantine requirements.
PCR testing for travelers from the UK
We know that most countries are welcoming UK travelers for this next season. Therefore, we're sure you're already planning your next trip to a foreign country.
Most governments around the world are requesting negative PCR testing before landing in any country. For this reason, we recommend checking your options in a private clinic because the UK government isn't offering free PCR testing London, UK for travelers.
Besides, you will likely need to get a health declaration before your trip. Nowadays, it's common to see this health registration that ensures that you don't have any symptoms before you travel around.
PCR testing London, UK for foreign visitors
In case you have decided to travel to London, you will need to book a PCR test at the airport. As an incoming visitor, you must do a mandatory quarantine for 10 days. During that period, you need to take 2 PCR tests. One on day 2 and another one on day 8. You may have the option to book these tests through private clinics or the airport. Check the requirements upon arrival.
Aside from this health guideline, you will need to acquire the UK Passenger Locator Form before your trip. Luckily, iVisa.com is on top of the process, and we can offer you a simple application for this service. Our experts will check that everything is correct for your online form and send it your way to your email inbox.