It was June 8th, 2020 when the country of Scotland adopted new measures in their effort to curb the spread of COVID-19. This is aimed at travelers looking to enter the country who arrive from a country outside of the Common Travel Area.
There are exceptions to the self-isolation rule. However, if you do not fall on any of the exemptions, you will need to provide your recent travel history and contact details. You will also need to subject yourself to self-isolation during the first 14 days of your stay in the country.
Note: Since March 18th, 2022, the United Kingdom Passenger Locator Form is no longer necessary to enter the country.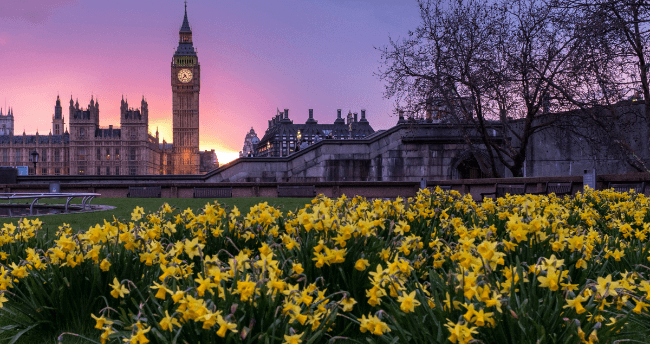 FREQUENTLY ASKED QUESTIONS
Who should adhere to the self-isolation requirement?
There is a list of countries and territories that have similar or lower levels of coronavirus infection as Scotland. However, if a traveler does not fall under any of the exempted sectors, or did not come from exempt countries to Scotland within the last 14 days, they will need to self-isolate when they arrive in Scotland. It is in these situations that a Health Declaration Form can be very important.
Do I need a COVID vaccine or vaccination certificate to enter United Kingdom?
COVID vaccination certificates are not mandatory to enter the United Kingdom, however, fully vaccinated travelers will not have to quarantine or take a COVID test before travel (as of 11th February).
Approved vaccines are Covaxin, Moderna, Janssen, Novavax, AstraZeneca, Pfizer, Sinopharm, Sinovac. AstraZeneca Covishield, AstraZeneca Vaxzevria and Moderna Takeda also qualify as approved vaccines.
Travelers must have had a complete course of an approved vaccine at least 14 days before arriving in England.
Please note: To qualify as fully vaccinated, travelers must be vaccinated under an approved vaccination program.
Since information may change quickly, we advise you to follow up on the latest United Kingdom travel updates and/or contact your local embassy.
Do I need to take a COVID-19 test before traveling to the United Kingdom?
COVID test requirements: There are no testing requirements.
Do I need to quarantine upon arrival in the United Kingdom?
Quarantine requirements: There are no quarantine requirements.
Why is self-isolation an essential rule when you enter Scotland?
Self-isolating for 14 days upon arrival in Scotland is important because the disease generally is in the incubation phase during the first 14 days of infection. If completed correctly, the self-isolation period will allow potential symptoms of the disease time to show before the 14-day period is up. The disease is then detected earlier and, since the traveler is in isolation, contact with other people is minimized, along with the risk of infecting others.
How do you self-isolate properly?
The first thing you need to do is to choose a place to isolate yourself from other people, preferably before you go on your trip to Scotland. Once you have your base, you need to make sure that nobody goes to where you are unless they are there to give you essential goods or perform emergency services. You should make sure that they do not infect you or get infected because of you. Remember to get a Health Declaration Form so you can enter Scotland.
Going to the place where you will self-isolate can be tricky to plan. However, you should remember not to take public transport unless absolutely necessary and you have no other choice. You should stay in a well-ventilated place. If you are staying with other people in the same accommodation, make sure that your room is separate from the others and nobody can enter it. It's also preferable to use a bathroom that only you have access to.
Who doesn't have to self-isolate?
Certain sectors in the population can go around the country without self-isolating for the first 14 days. These are the people who provide essential services, maintain the necessary supply chains, work on crucial national infrastructure projects, and do other essential work for the government of Scotland. These include Crown servants like the police service, elite sportspeople and support staff for sporting events, and film and TV production crews.
Which countries are exempt from the self-isolation requirement?
Travelers from certain countries are not required to self-isolate when they arrive in Scotland. Currently, there are 57 countries on the list. However, it should be noted that the list can change regularly and countries can be added or removed from it. Here are the countries on the current list: Andorra, Antigua and Barbuda, Aruba, Australia, Austria, The Bahamas, Barbados, Belgium, Bonaire, Saint Eustatius and Saba, Croatia, Curaçao, Cyprus, Czech Republic, Denmark, Dominica, Estonia, Faroe Islands, Fiji, Finland, France, French Polynesia, Germany, Greece, Greenland, Grenada, Guadeloupe, Hong Kong, Hungary, Iceland, Italy, Jamaica, Japan, Latvia, Liechtenstein, Lithuania, Macau, Malta, Mauritius, Monaco, The Netherlands, New Caledonia, New Zealand, Norway, Poland, Réunion, San Marino, Seychelles, Slovakia, Slovenia, St Barthélemy, St Kitts & Nevis, St Lucia, St Pierre and Miquelon, St Vincent and the Grenadines, South Korea, Switzerland, Taiwan, Trinidad & Tobago, Turkey, Vatican City State, and Vietnam. If you have not been to any of these countries within 14 days before you traveled to Scotland, you will need to self-isolate and get a Health Declaration Form to enter the country.
How safe is the iVisa.com platform?
Customers have trusted the iVisa.com platform since the very start. Information put into our systems by customers is encrypted and only authorized company personnel have access to it. It's very safe to apply for travel documents using iVisa.com.
Is there anywhere I can go for more information?
The iVisa.com website is your best source of information regarding travel during the coronavirus outbreak. You can also send an email at [email protected].