When a foreign traveler enters the territory of Wales, they are required to stay within their own residences for their first 2 weeks in the country. This procedure, known as self-isolation, is mandatory for most visitors who do not come from the Common Travel Area, or from countries who are in the list of nations not required to self-isolate. Even if they do come from an exempt country, they may still be obliged to complete a Health Declaration Form so that they can enter the country.
Self Isolation Rules for Entering Wales During Coronavirus is essential knowledge for travelers. This is to prevent the disease from spreading further and protect locals and other visitors from being infected. Here are some of the things that you need to know about self-isolation when in Wales.
Note: Since March 18th, 2022, the United Kingdom Passenger Locator Form is no longer necessary to enter the country.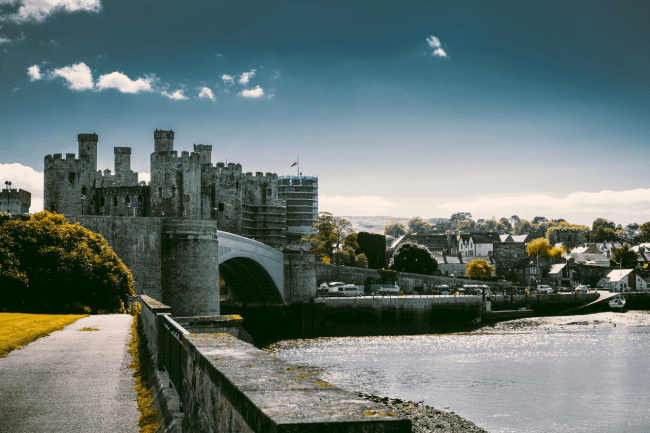 FREQUENTLY ASKED QUESTIONS
Who needs to self-isolate?
Everyone who is traveling to Wales and did not come from an exempt country before arriving should be prepared to self-isolate upon entry. If the traveler came from any of the territories in the Common Travel Area, then they will be allowed to enter without self-isolating. If they came from exempt countries prior to entering Wales, self-isolation is also unnecessary. However, if they came from the Common Travel Area or exempt countries but have visited non-exempt countries within the last 14 days, authorities will not allow them to leave their residence for the first 14 days. This is where a Health Declaration Form can be very helpful in guiding your actions.
Do I need a COVID vaccine or vaccination certificate to enter United Kingdom?
COVID vaccination certificates are not mandatory to enter the United Kingdom, however, fully vaccinated travelers will not have to quarantine or take a COVID test before travel (as of 11th February).
Approved vaccines are Covaxin, Moderna, Janssen, Novavax, AstraZeneca, Pfizer, Sinopharm, Sinovac. AstraZeneca Covishield, AstraZeneca Vaxzevria and Moderna Takeda also qualify as approved vaccines.
Travelers must have had a complete course of an approved vaccine at least 14 days before arriving in England.
Please note: To qualify as fully vaccinated, travelers must be vaccinated under an approved vaccination program.
Since information may change quickly, we advise you to follow up on the latest United Kingdom travel updates and/or contact your local embassy.
Do I need to take a COVID-19 test before traveling to the United Kingdom?
COVID test requirements: There are no testing requirements.
Do I need to quarantine upon arrival in the United Kingdom?
Quarantine requirements: There are no quarantine requirements.
Why is self-isolation so important?
Keeping yourself away from other people for 14 days minimizes your contact with others during that period. What this means is that the probability is high that you will not infect others with the disease before you display symptoms. In other words, authorities will be able to detect the presence of the disease before you have a chance to infect other people, which is very valuable to keep the rate of infection down.
How do you get to your desired location for self-isolation?
One thing that you need to do above all else is to not travel when you are showing signs and symptoms of COVID-19. If you develop symptoms in transit to Wales, you need to let the people at the transport know that you have symptoms. They will let authorities at the point of entry know that you have symptoms of the disease so they can make the necessary precautions. You should keep a Health Declaration Form since they can help you enter the country.
The next most important thing is to go directly to the place you have chosen to self-isolate. You should not take public transportation, not unless it is absolutely essential that you do so. This minimizes the risk of infection by keeping you from getting in contact with other people.
Who are the people who don't need to self-isolate when they arrive in Wales?
There are people who are not required to quarantine themselves when they arrive in the country. These are mainly determined by country exempt and sector exempt rules. For country exempt rules, these are the same countries that are on the list as England and the rest of the UK. There are others who are not required to place themselves in quarantine by virtue of the services that they do. These include Crown servants, film and TV production, and organizers and participants of elite sporting events.
Is the iVisa.com platform as reliable as the reviews say?
The iVisa.com platform has thousands of customer reviews over the years. With a rating that is almost a perfect five, more than 99% of the customers have been very satisfied with the services that they got. Plus, the website is secured by a peerless security application, thus making sure that all information in applications, like applications for Health Declaration Forms, cannot be accessed if you are not authorized to do so.
Is there a way for me to get more details?
The iVisa.com website is the best way to get the information that you need. If you have other concerns, contact our representatives by sending an email to [email protected].