Are you Bolivian and are you planning to take a trip to the United Kingdom anytime soon? Then you should know that according to the visa policy of the United Kingdom, you have to get a visa before boarding the plane.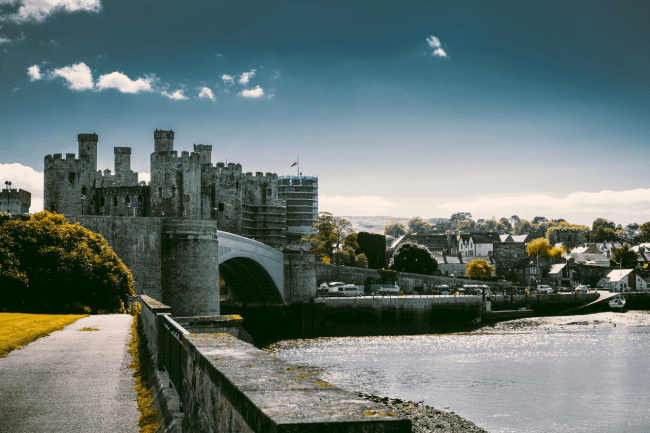 If your trip is for business, tourism, or medical purposes, then what you need is a UK Standard Visitor Visa for the citizens of Bolivia. Unfortunately, you cannot apply for one online. Nevertheless, we can offer you proper assistance with the application process.
To learn more about the UK Standard Visitor Visa for the citizens of Bolivia and how iVisa.com can help you get one, please read the information we gathered for you below.
Frequently Asked Questions
What is a UK Standard Visitor Visa for the citizens of Bolivia?
The UK Standard Visitor Visa is a type of visa that allows you to enter the UK with a physical stamp on your passport. It works similar to the US Tourist Visa or any other paper visa, meaning that you can only get it by going to an embassy and attending an interview.
How can iVisa.com help me with the UK Standard Visitor Visa?
While we cannot help you get the UK Standard Visitor Visa itself, we can assist with the things you need to complete the process. Besides, we will be able to submit the application form for you very quickly. This way, you will save a lot of time and effort for your trip. We will even handle the interview appointment for you and send a complete document checklist so that you do not show up unprepared.
Learn more about the UK Standard Visitor Visa for the citizens of Bolivia by reading the information below.
What items do I need to apply for the UK Standard Visitor Visa?
Before you apply for your UK Visitor Visa, please make sure that you have the documents and the information on the list below.
Biometric passport. With at least 6 months of validity after arrival.
Accommodation information.
Means of sustenance. Both for you and your dependents.
Proof of business or any other activity that justifies the purpose of your visit.
Means of payment. credit/debit card.
E-mail address.
How much does this visa cost and what are the processing times?
You can find the total price for this document by visiting your nearest UK embassy. Remember that by now, you can only obtain this visa by attending an interview at the embassy.
With our services, the cost of a visa is affected by two factors: nationality and processing speed. As you can imagine, the faster you want your application to be processed, the more you will be charged. We do not offer this service yet, but we can give you the average fees for each processing speed, so that you can have an idea:
Standard Processing:

24 hours

-

USD $36.49

.
Rush Processing:

4 hours

-

USD $64.99

.
Super Rush Processing:

1 hour

-

USD $105.99

.
How can I apply for the UK Standard Visitor Visa for the citizens of Bolivia?
You will have to schedule an interview at your local UK embassy. However, we will launch an online service to help you with this issue very soon. Once we launch this service, you will only have to do the following:
First, you will have to complete the request form on our website and select the processing option you prefer.
Second, you will have to review the information offered and pay for the fees according to the processing option you selected.
Third, you will have to add the items required and attend the interview. Once you are ready with that, you will receive the visa.
You will still have to attend an interview, but the rest of the process will be a lot easier.
Is iVisa.com a safe company?
Yes, it is very safe to use our services because our system is very advanced, so we won't put any information you offer in danger. Let us help you with your travel needs!
Feel free to read our reviews to learn more.
Can I get more information?
Yes, of course! You can always contact our agents or explore our website to learn more about the UK Standard Visitor Visa for the citizens of Bolivia!
iVisa.com Recommends
You probably already know the UK thanks to its fame related to medieval castles, Stonehenge, pop culture, and London, of course. However, the UK has a lot more to offer, which is why it is always an amazing place to visit. From the amazing locations with rolling green hills to popular attractions related to Harry Potter and the British Royalty, there's no way of getting bored in this territory.
Remember that the U.K is England, Scotland, Wales, and Northern Ireland, meaning that London shouldn't be your only focus point. For example, Northern Ireland is well-known for its Norman castles, glacial valleys, and mountains, as well as for its Celtic and Christian monuments. This country is also popular for links golf courses on the coast. In the capital, Belfast, you can find political murals of the 20th century 'Troubles' conflict and the Titanic Quarter, which showcases the remodeled shipyards where the famous ship was built, and the contemporary Titanic Belfast museum.
The UK is a land that's always ready to welcome you!