Are you planning a trip to the United Kingdom? Then you should know that as a citizen of Gabon, you are required to get a visa before departure. Whether for tourism, business, or medical reasons, you must apply for a UK Standard Visitor Visa for citizens of Gabon.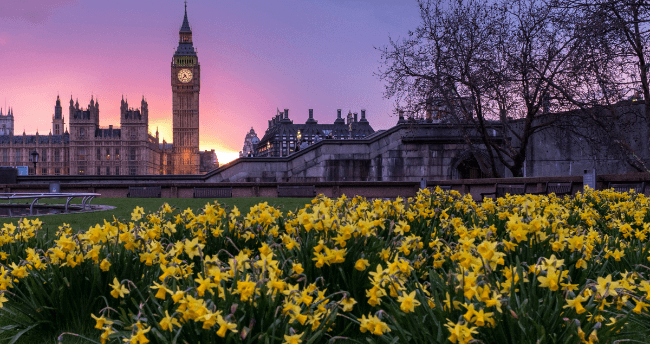 While iVisa.com cannot issue the visa, we can still help you with the application process. To learn more about the UK Standard Visitor Visa for citizens of Gabon and how we can be of assistance, check the answers to the most frequently asked questions below.
Frequently Asked Questions
Do I need to get a vaccination to enter the UK?
Vaccinations to enter the UK are not mandatory, but recommended. Being vaccinated will exempt you from a mandatory quarantine upon arrival.
Is a PCR Test required to enter the UK?
Yes. Fully vaccinated travelers will have to show proof of a 'negative' PCR test taken within 3 days of their flight, and take another PCR test prior to or on day 2 of their stay. Non vaccinated travelers will have to quarantine for 10 days, and take a PCR test on or before day 2 and day 8 of their stay.
Are travelers to the UK required to quarantine upon arrival?
This applies to non fully vaccinated travelers only. If you're visiting the UK and are fully vaccinated there is no obligatory quarantine requirement, however if you're not vaccinated a compulsory 10 day quarantine is requested. Keep reading for more from iVisa.com on the UK Standard Visitor Visa for citizens of Gabon.
Why apply for a UK standard visitor visa for citizens of Gabon with iVisa.com?
iVisa.com makes your application process easier. Instead of going personally to the British embassy to apply, we'll do it for you. Fill in our simple online application form, and refer to our customer support service 24/7 with no charge, in case you need assistance. Moreover, iVisa.com will help you organize the paperwork: set a date, handle the interview and complete a document checklist to be fully prepared.
What do I need to fill in the online application form for my UK visitor visa for citizens of Gabon?
Biometric passport: Valid for another 6 months from the date of arrival.
Accommodation information: A travel itinerary is enough if you do not have a precise address.
Means of sustenance: For you and your dependents.
Proof of business or any other activity that justifies the purpose of your visit.
Means of payment: Credit/debit card, Alipay, WeChat.
E-mail address.
What are the timings and costs of my online application?
Select the processing speed you prefer for your application.
Standard Processing Option: Pay a low price and get your document in a standard time.
Rush Processing Option: Pay a bit higher price and obtain your document a little faster.
Super Rush Processing Option: Pay the highest price and receive your document in the minimal possible time .
How long can I stay in the United Kingdom with a UK standard visitor visa?
With a UK Standard Visitor Visa, you can stay in the United Kingdom for up to 180 days in Total, it's a Multiple Entry Visa.
Can I trust iVisa.com?
Absolutely. For years we have been helping travelers with many sorts of travel requirements, with magnificent results to all our customers. Make sure to look at their testimonials in our reviews section.
Where could I find more information?
For more information visit our website iVisa.com or contact our customer support team 24/7, via chat or email or click here for more information. iVisa.com can help you with all your travel needs!
iVisa.com Recommends
Looking for inspiration on what to do in the United Kingdom? Just think of all the different cities that this wonderful country has to offer. Whether you want to visit the capital city, London, or have a trip down the coast of either the North or South East coast of England there is plenty to see and do! This list will give you an idea of some things to do when visiting the UK below:
Visit Stonehenge: Millions of people visit the world-famous prehistoric stone circle on Salisbury Plain each year, but that doesn't take away from its allure. Were these majestic standing stones, made of bluestone brought from Wales over 150 miles away, a celestial calendar, a burial place, or a sacrificial site? Visit to find out more.
Marvel at the Giant's Causeway: Northern Ireland's Giant's Causeway is a geological wonder. The stunning coastal landmark, made up of 40,000 basalt stone columns, has drawn people for generations, but in the 1980s it was designated as Northern Ireland's first and only UNESCO World Heritage Site, and owing to the National Trust, it now has a fantastic visitor center.