The United Kingdom is a place that offers countless possibilities for all types of visitors. Bringing together history and modernity, with world-class cities and the best universities in the world, the UK is a place with many wonderful experiences to live.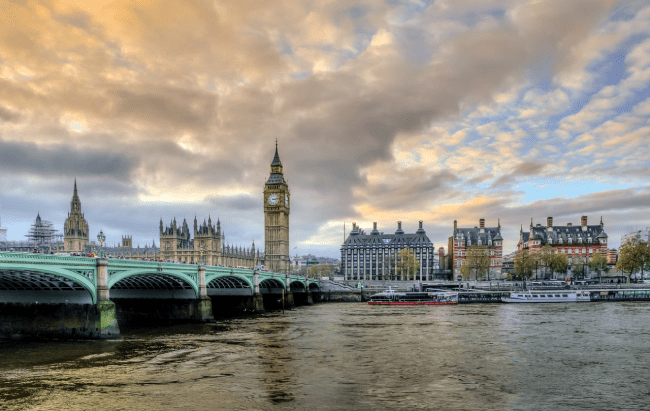 If you want to travel to the UK as a citizen of Ukraine, you need to apply for the UK Standard Visitor Visa for the Citizens of Ukraine.
That's why at iVisa.com we provide a professional service and advice to help you through the process of applying for the UK Standard Visitor Visa for the Citizens of Ukraine.
Here you will find the most up-to-date and complete information you need to get through the process of getting your UK Standard Visa.
Now you will read the complete information about how to proceed. Please follow the instructions. iVisa.com is strongly committed to giving you the best service and assistance you need throughout this process.
Frequently Asked Questions
What is the step-by-step procedure I must follow to get the UK Standard Visitor Visa for the Citizens of Ukraine?
First, fill out all your details in the iVisa.com application form. Then choose a processing time that is better for your travel needs.
Second. Make sure all the details you entered are correct, after verifying you can pay the fees online using a debit or credit card.
Third. The last step is to scan and upload your passport and other documents. After that, click on the "submit" button.
Due to some reason, do you wish to obtain the visa issuance as soon as possible?
If that is the case, choose the option to apply in advance. This option will help you to get a travel document on time without any errors. We just need your travel dates, and we will make sure to get your document ready by the time you need it.
Get started on your application now.
Which type of documents do I need in order to apply?
To apply for the UK Standard Visitor Visa you will need the following documents:
A passport with at least 6 months of validity.
Your email address to receive your Visa.
Your professional photo, iVisa.com professional service can help you to get one.
Valid Payment options like Debit or Credit card to pay fees.
What are the processing times and prices?
Standard processing time:

24 hours

-

USD $28.99

.
Rush processing time:

4 hours

-

USD $51.99

.
Super rush processing time:

1 hour

-

USD $84.99

.
Is it safe to use iVisa.com to get my UK Standard Visitor Visa?
Yes, it is safe to use iVisa.com as your service provider. You can entrust your data with us and feel assured. The reviews will tell you the quality of work we do for our customers.
I have more unresolved questions, where can I find more info?
You can always contact our customer service team for any further questions. We are available 24/7 for guidance, or any doubts you may have.
We appreciate the value of choosing iVisa.com, and that is why we strive to make you feel you're in good hands.
iVisa.com Recommends
Traveling from Ukraine to the UK can mean many opportunities to explore, learn and grow personally. The UK is one of the most privileged places in the world, with the highest quality of life and education standards in the world.
Universities such as Oxford and Cambridge University are among the most prestigious, but there are also many other universities in the UK with great prestige and a high level of education. History is also an important part of the United Kingdom in every field; from the British Empire and its monarchy to the historic rock bands like the Beatles or Queen, the British boast a culture rich in intellectuality and history.
In addition, the United Kingdom has a global culture. During its history, this country has welcomed millions of people from all over the world. It is said that if you walk the streets of London and pay attention, you can hear a variety of up to 300 languages.
Without a doubt, the United Kingdom is a place with many opportunities, deep history, and universal culture to explore.