Many travelers consider the Glastonbury Festival the best celebration to enjoy contemporary music, theater, circus, cabaret, comedy, and many other arts. It is the largest greenfield music and performing arts festival in the world and also a template for all the festivals that we know today. You shouldn't miss the opportunity to enjoy it, but you may be wondering where Glastonbury Festival is held and what you need to visit it? And that's when we come to help you.
Glastonbury Festival is a five-day celebration of current performing arts in Pilton, Somerset, in England. During those 5 days, you can enjoy numerous presentations, mostly based on the most famous artists to this day.
iVisa.com is here to show you all the important details on the above question: Where is Glastonbury Festival Held? We will explain what travel documentation you need, including the U.K. Passenger Locator Form and the eMed self-testing COVID-19 kit for your return trip if you're from the U.S.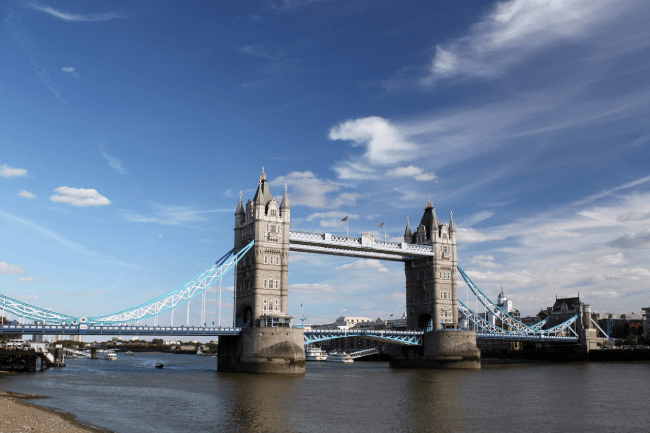 What you need to know about Glastonbury Festival
What is Glastonbury Festival?
Glastonbury Festival (also known as Glastonbury Festival of Contemporary Performing Arts or colloquially as Glasto) is a five-day festival of contemporary performing arts in England. It hosts modern music, dance, comedy, theatre, circus, cabaret, and other arts. Numerous pop and rock artists perform at this festival, which is often full of thousands of people each year. Many albums and films have been recorded at this festival, which is why it gets a lot of newspaper and television coverage.
Coming to Glastonbury implicates a fair amount of travel and probably a long line to get in but, once you get past these impediments, you join a huge tented city, a mini-state under canvas. British law still applies here, but the rules are a bit different, a little bit freer. Here, you can have a wild time on your way.
When is Glastonbury Festival?
The festival was held intermittently from 1970 until 1981 and has been held most years since then, except for "fallow years," taken mostly at five-year intervals. The next Glastonbury Festival will be held from June 22nd to June 26th, 2022.
Where is Glastonbury Festival held?
Glastonbury festival takes place in South West England at Worthy Farm between the villages of Pilton and Pylle in Somerset. It is six miles east of Glastonbury, supervised by the Glastonbury Tor in the "Vale of Avalon."
You can learn more information about this question: where is Glastonbury? by checking the Glastonbury official website or reading the questions below.
Traveling to Glastonbury Festival
Many nationalities require a visa to travel to the U.K.. In addition to that, all travelers (including visa-free travelers) must apply for the U.K. Passenger Locator Form before their trip. Our team can help you get that in a few easy steps and save you a lot of time for your trip preparation.
As for U.S. citizens, even if you don't need a PCR test to enter the U.K., you will probably need a negative COVID-19 test to enter the US again. You can simplify testing by ordering the eMed self-testing COVID-19 kit online before your returning travel. It's small, light and packs easily in your suitcase. You can self-test within the 24 hour period before your flight back to the US. The results are ready within 15 minutes.
To see where is Glastonbury held, read below.
Frequently Asked Questions
Here we will answer some of the most commonly asked questions about travel documentation to enter the U.K., as you already know where Glastonbury Festival is held.
What are the current COVID restrictions to visit the U.K.?
Since the pandemic has many changing effects, it is best to visit our Passenger Locator Form product page for up-to-date info on the vaccine, PCR test, and quarantine requirements to visit the U.K.
See exactly where is Glastonbury held by checking the official website, or continue reading below to learn more about the travel documents required.
What is the Passenger Locator Form?
The U.K. Passenger Locator Form was created to screen international arrivals. This document was launched to minimize travel risks during the Coronavirus pandemic. All visitors must apply for it before entering the U.K.
The document is valid for a single entry and 15 days of travel in the U.K.
How can I apply for a Passenger Locator Form with iVisa.com?
All you have to do to apply for your Passenger Locator Form is fill in an online questionnaire with basic info about yourself. You also need:
Your valid passport
A digital copy of your passport information page
Your email address
Credit or debit card to pay
Keep reading below for more information on where Glastonbury Festival is held.
What is the cost and processing time of the Passenger Locator Form?
It depends on your budget and how fast you need your document. These are the three options we offer:
Standard Processing -

24 hours

-

USD $46.99

Rush Processing -

4 hours

-

USD $82.99

Super Rush Processing -

1 hour

-

USD $144.99
How safe is iVisa.com?
Our company is 100% safe because we have an up-to-date system that does not compromise your private details. We always offer hassle-free, on-time travel documents, and we pride ourselves on keeping all your personal information secure. You can verify our claims in the customer reviews section.
I have more questions. Where can I get more info?
We have an amazing team of customer support agents available 24/7 to answer all your doubts about where Glastonbury Festival is held and what you need to enter.
iVisa.com Recommends
Glastonbury Festival takes place in a beautiful location, with over 900 acres in the Vale of Avalon, a popular area due to its symbolism, mythology, and religious traditions dating back hundreds of years. This is the place where King Arthur may be buried. Many locals say it is also where Joseph of Arimathea walked. Besides, this place is huge, over a mile and a half across, with a perimeter of about eight and a half miles.
One common characteristic of a Glastonbury attendee is the big smile and joyful attitude, accompanied by an amazing outfit based on mystical elements. Glastonbury-goers understand that this festival offers them more opportunity than any other happening to have the best weekend of the year or even of a lifetime, and they are determined to have it! Here, you'll meet all kinds of people, from different nationalities, lifestyles, ages, faiths, fashion and musical taste, of course. Some attendees may be as silly as wearing extravagant costumes or as neutral as wearing just a black t-shirt they will never wear again. The vibe of this festival is mellow and friendly, so you will surely have a lot of fun at it!