Commonly known as Wimbledon or The Championships, this event is the oldest tennis tournament on earth, and it is also considered the most prestigious according to numerous organizations and experts. This tournament has been held at the All England Club in Wimbledon since 1877. Nowadays, it is played on outdoor grass with a retractable roof. It is a maxi-event for tennis lovers, who often pay a considerable amount of money to enjoy it and have a wonderful time there.
The price is worth it because this event offers a lot of things to experience, not only tennis games. Besides, there are numerous Wimbledon Dates to be well-prepared for the entire tournament. The next Wimbledon will be from June 27th to July 10th, 2022, so be ready to prepare for your adventure into the UK if you want to enjoy it.
iVisa.com is here to give you the most important details about the Wimbledon Dates, the travel documentation you need to enter England, including the UK Passenger Locator Form and the eMed self-testing COVID-19 kit for your return trip.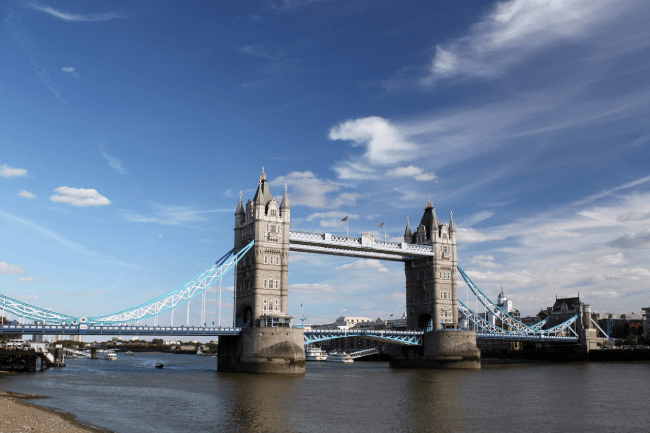 What you need to know about The Championships, Wimbledon
What is The Championships, Wimbledon?
The Championships, Wimbledon is one of the oldest and probably the most prestigious tennis event in the world. Since 1877, the All England Club in Wimbledon has hosted this tournament. Back in that time, only 22 men entered the first Championship, which was mostly an amateur competition, called the Gentlemen's Singles, and was ultimately won by Spencer Gore.
Wimbledon is the only big tennis tournament played on traditional grass courts. It is also one of the four Grand Slam tennis tournaments. The others are the Australian Open, the French Open, and the US Open.
Wimbledon is also interesting for some of its traditions, including a strict all-white dress code for competitors and royal patronage. Besides, during the tournament, strawberries and cream are traditionally consumed.
Read below to learn all about the Wimbledon dates.
What are the Wimbledon Dates?
The event takes place over two weeks, and it usually begins in late June and early July. The next Wimbledon tournament will be from June 27th to July 10th, 2022. This event usually culminates with the Ladies' and Gentlemen's Singles Finals, scheduled for Saturday and Sunday at the end of the second week. Nevertheless, modifications to the tennis calendar can happen depending on certain circumstances.
What do I need to enjoy Wimbledon?
To travel to England and enjoy Wimbledon, most nationalities must apply for a tourist visa so that they can have a valid entry on arrival. However, ALL travelers, including those exempt from a visa, will need to obtain the UK Passenger Locator Form before their trip. We can help you get this travel document in a few easy steps, and save you some time and the nuisance of filling it out yourself.
For all U.S. nationals, even if you don't need a PCR test to enter the UK, you will need a negative COVID-19 test result to go back to the US again. You can simplify testing and save a lot of time by ordering the eMed self-testing COVID-19 kit online before traveling to the US. It's small, light and easy to take into your suitcase. You can self-test within 24 hours before your flight back to the US.
Now that you know the Wimbledon dates, please read below to learn all about the travel documents required.
Frequently Asked Questions
Read below to see more information about the Wimbledon dates and the frequently asked questions about the UK Passenger Locator Form.
What are the current COVID restrictions to enter the UK?
Since the travel requirements related to the COVID-19 often change depending on some factors like the country you're coming from, we recommend you visit our Passenger Locator Form product page to get the most recent information about this topic.
You may already know all about the Wimbledon dates, but please read below to learn more about the documents required.
What is the UK Passenger Locator Form?
The UK Passenger Locator Form is an online-based travel item you must have before entering the UK. It was created to minimize the risk of contagion associated with the COVID-19 pandemic. All visitors must apply for this document, including visa-free travelers.
This document is valid for 15 days, and it has a single entry only.
How do I apply for a Passenger Locator Form with iVisa.com?
Applying for this document through our website is easier than you think. You only have to fill in an online request form, pay for the fees, and attach a few documents required. To get the process started, be sure of having the following:
Valid Passport
Digital copy of your passport information page
Email address
Credit or debit card to pay
Keep reading below for more information about Wimbledon dates.
What is the cost and processing time of the UK Passenger Locator Form?
The Passenger Locator Form has different prices depending on the processing option you choose while applying online. We offer these three processing options:
Standard Processing -

USD $46.99

-

24 hours

Rush Processing -

USD $82.99

-

4 hours

Super Rush Processing -

USD $144.99

-

1 hour
Can I trust iVisa.com to get my locator form?
Yes, of course, you can! At iVisa.com, we always work hard to offer a guaranteed system that does not put any of your data at risk. In addition, we have agents ready to help you with any questions. Feel free to check out our comments section page to see what the customers say about us.
I have more questions about the Wimbledon dates. Who can I talk to?
Do you still have doubts about the Wimbledon Dates? Don't worry! You can contact our customer service agents to receive faster attention and more updated information about this event and travel documents required to enter the UK.
iVisa.com Recommends
England may be small, but it is an extremely influential country that bursts with rich traditions and incredible history. From centuries-old castles to modern buildings, England is home to numerous tourist spots that will surely fascinate you.
One of the most popular places is The Roman Baths in the Georgian City of Bath. This remarkably gorgeous city in Somerset offers more fantastic tourist attractions than you could hope to visit in just one day. It is very famous for the magnificent 2,000-year-old Roman Baths built around the city's hot springs, but it's equally well-known for its honey-colored Georgian Townhouses that you should visit at least once.
Other places you cannot miss are The British Museum, Stonehenge, York Minster, among others. You cannot get bored in England, so be sure to pack your things and get ready for your adventure!