It is considered one of the biggest events in Europe, and it is also one of the most prestigious. The Championships, Wimbledon has the label of the oldest tennis tournament in the world, which is why so many travelers visit England during June and July. This significant event is a perfect getaway not only for tennis lovers but also for curious travelers with enough money to enjoy a unique experience.
This tournament is held in late June and early July, and it is also part of the four annual "Grand Slam" tennis tournaments. However, the difference with Wimbledon is that it is still played on natural grass courts since 1877 when the first event happened. Since then, many visitors have enjoyed and prepared a well-planned Wimbledon schedule so that they can enjoy the tournament to the fullest.
Continue reading below to learn more about the Wimbledon Schedule and also the travel documentation required to enter the UK, including the UK Passenger Locator Form and the eMed self-testing COVID-19 kit if you're an American citizen.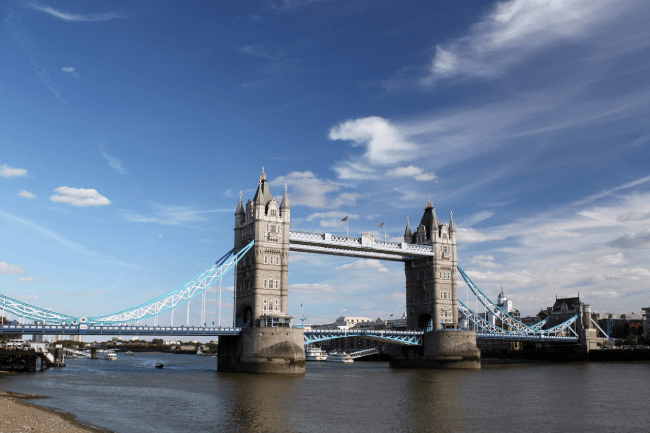 What you need to know about The Championships, Wimbledon
What is The Championships, Wimbledon?
The Championships, Wimbledon is the oldest tennis contest in the world. It's been held at the All England Club in Wimbledon since 1877. Since then, the tournament has offered some of the best tennis games in history. It has seen the debut of numerous champions like Novak Djokovic and Roger Federer.
Wimbledon is part of the four "Grand Slams", but it is the only one played on traditional grass courts.
Read below to learn all about the Wimbledon schedule.
When is the Championships, Wimbledon?
The Championships last at least two weeks, starting in late June and finishing in early July. The next tournament will start on June 27th, and it will finish on July 10th (2022).
As for the Wimbledon Schedule, it starts with junior games, and it mostly ends with the Ladies' and Gentlemen's Singles Finals, scheduled for Saturday and Sunday at the end of the second week. Modifications can happen depending on certain circumstances, but it is not that common.
We recommend you check the official Wimbledon website to see the entire Wimbledon Schedule (with dates and hours included). This way, you can be sure of knowing the best day to visit the tournament.
What do I need to do to enjoy Wimbledon in England?
If you want to visit England and enjoy Wimbledon, you first have to verify if you need a tourist visa upon entry. Depending on your nationality, you may need one. Besides, you will have to apply for the UK Passenger Locator Form because it is mandatory for ALL travelers (including visa-free travelers.) With iVisa.com, you can apply for this document in a matter of minutes by following a few steps.
All U.S. residents will need a negative COVID-19 test result to travel back to the US again. Testing can be much easier if you get the eMed self-testing COVID-19 kit online before traveling to the US. Keep in mind that you can self-test within the 24hour period before your return trip to the US.
See other information about the Wimbledon schedule below.
Frequently Asked Questions
To learn more about the Wimbledon Schedule and the documentation required to enter England, please read the information below.
What are the current COVID restrictions to travel to the UK?
Since the COVID-19 requirements change frequently depending on some factors like your country of origin, we highly recommend you consult with Passenger Locator Form product page to learn the most recent information about this topic.
What is the UK Passenger Locator Form?
The UK Passenger Locator Form is a travel document that the UK authorities created to track foreign arrivals better. It was created to minimize the risk of contagion due to the COVID-19 pandemic. You have to apply for this document even if you're exempt from getting a visa.
This passenger locator form is valid for 15 days, and it only gives you a single entry.
How to apply for a locator form with iVisa.com?
You have to fill in an online application form on our page to get the Passenger Locator Form easily. Filling in the form is not complicated, but remember to have the following items and documents on hand first:
Your current passport
Digital copy of the passport's information page
An email address to receive the document
Credit or debit card to pay for the fees
What are the costs and processing times?
Before planning your Wimbledon Schedule, be sure to pay for the travel documentation first, including the Passenger Locator Form. By using our services, you're free to choose one of the following:
Standard Processing -

USD $46.99

-

24 hours

Rush Processing -

USD $82.99

-

4 hours

Super Rush Processing -

USD $144.99

-

1 hour
How safe is it to use iVisa.com?
You can feel safe when using iVisa.com because we always guard our database the best way possible so that your private details do not get in danger. You can also visit our comments section page to see what our clients have to say about us.
I have more doubts about the Wimbledon schedule; what can I do?
To see more information about the Wimbledon Schedule, we invite you to contact our customer service agentsThey are available at any time, so feel free to contact them!
iVisa.com Recommends
England has some of the most impressive tourist places on the continent, and many of them are not only in London but in other areas that are worth the visit.
For example, you can visit the great York Minster, the second most important church in the country. Only the cathedral at Canterbury is more important than York. This place stands out in the center of historic York, and it is surrounded by other beautiful churches, half-timbered homes, and many medieval guildhalls. York's cozy streets offer spectacular views. Besides, York is a great starting point to explore north east England.
Another place you should visit when staying in England is the Lake District National Park. It covers 900 square miles and has 12 of its largest lakes. It is a must-see if you're a nature lover!
With many things to do and see in England, you should definitely prepare for your trip soon! Let us help you get your travel documentation ready in no time so that you can focus on other aspects of your journey!