The first thing you need to do before planning a trip is to check the validity of your passport. In case your passport has expired or is about to expire, you can trust iVisa.com with the UK Passport Renewal. We offer an effortless procedure with an affordable service.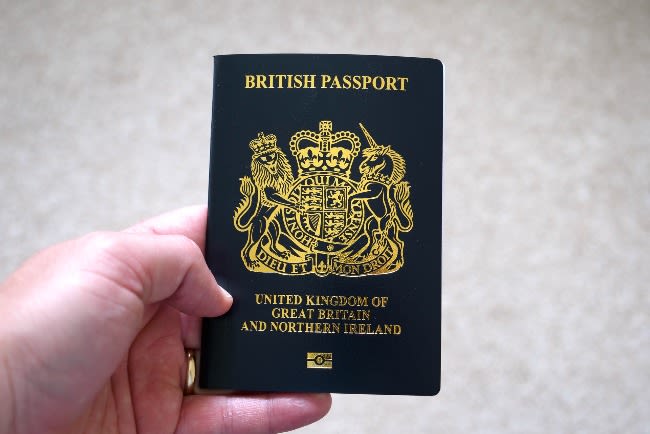 The cost of UK Passport Renewal with iVisa.com includes two fees, the government fee and our service fee. Keep reading below to learn more about completing your UK Passport Renewal from the comfort of your home.
Frequently Asked Questions
Who can apply for the UK Passport Renewal?
You must meet these guidelines:
You're a UK citizen.
Your passport is with you.
Your passport has passed its expiration date or is about to expire or it doesn't have empty pages anymore.
Continue reading about the cost of UK Passport Renewal below.
Why should I choose iVisa.com for this service?
iVisa.com provides a one-stop service topped with a group of experts at your service to answer any questions about the cost of UK Passport Renewal.
In our platform, the process can be done online from start to finish. We will provide you with an application form at iVisa.com and a kit that we will send by email. The kit includes a shipping label and instructions to complete the process from home. All you need is to print the shipping label we send you (at home or PO) and buy an envelope to mail your current passport to the UK government. The shipping label is already covered in our fee but iVisa.com will not pay for the envelope.
What are the steps to get the UK Passport Renewal?
There are only four simple steps:
Step 1. Complete our online form: For our team of experts to start processing your application. Our optimized platform is designed to be easy to use.
Step 2. Receive your renewal kit: Via email, including your paid shipping label and instructions on how to mail your current passport.
Step 3. Send your current Passport: Directly to the UK government using Royal Mail.
Step 4. Receive your new Passport: To your desired address, from 6 to 11 weeks after sending your current passport.
We can tell you more about the cost of UK Passport Renewal below.
What are the fees?
The Government Fee for the UK Passport Renewal is £75.50. This covers the standard 34-page passport. Additionally, iVisa.com will be charging you a £25 Service Fee to help you with the process.
What are the requirements?
You must have the following:
Passport: Your passport is already expired or doesn't have much time left on it.
Passport photo: Follow the photo guidelines we will provide.
Email address: We will communicate through email.
Method of payment: Pay for the professional service with a credit or debit card.
Continue checking more details about the cost of UK Passport Renewal. Trust us and have your new passport soon.
Is iVisa.com trustworthy?
Absolutely! Countless travelers have trusted our services for years. We can process your passport renewal. Furthermore, we can help you with the cost of UK Passport Renewal.
Explore our user reviews section and confirm our services have excellent results. We have what you need.
Where can I find more information?
Get in touch with our customer service team, who is available all day long. We can solve your doubts about the cost of UK Passport Renewal.
Remember that iVisa.com has all the tools to help you with any travel requirement you could have.
iVisa.com Recommends
Vancouver Island in Canada is a top destination for UK citizens. It takes around 2 hours on a ferry to get there. You will find fascinating landscapes while you find perfect camping locations. The best views are the ones facing the old-growth forest of giant trees. Some of them are over 1,000 years old. The Eden Grove offers ancient trees near the town of Port Renfrew. Also, you can visit Cathedral Grove, another attraction near Port Alberni. Don't miss the chance to explore the Pacific Rim National Park Reserve. It offers spectacular hiking trails, beaches, surfing spots, and camping sites. Other sites near Vancouver Island are Nanaimo, Parksville, and Qualicum Beach.
Continue with Old Montreal that features historic buildings, fine restaurants, and shopping. Check Rue Bonsecours and Marché Bonsecours located on the old town hall building. Visit the Notre-Dame Basilica and indulge in its exquisite interior. Explore the Place Jacques-Cartier and the 1870s City Hall, as well. It's your chance to learn some French with a Canadian accent in Montreal. Travel now to Canada and explore more sites.