According to UK government guidelines, if you change your name, gender or appearance, you must have a new passport showing that change.
So if you have recently changed your name, you must renew your UK passport to have your new name on it, unfortunately we will not be able to help you yet with that, but you can always contact the government.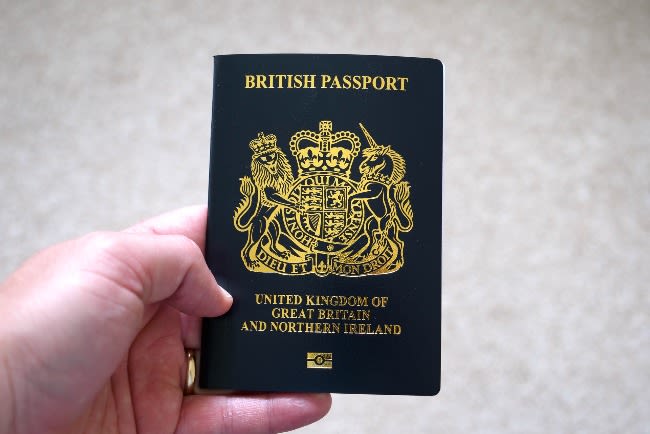 But if your passport is about to expire, iVisa.com can help you with your Passport Renewal UK citizens.
iVisa.com offers a straightforward service that you can access from the comfort of your home. Our experts will help you with the online application and all the requirements. Continue checking the UK Passport Renewal and name change information below.
Frequently Asked Questions
How do I know if I'm eligible for the service of UK Passport Renewal?
You must comply with this criteria:
You must be a UK citizen.
You need to have your current passport in your possession.
Your passport has expired, or it's only valid for less than 6 months.
You do not have empty pages anymore.
If you're renewing your passport due to a name change, you should have the documentation to prove this change and contact your local UK embassy.
Let us tell you more about the UK Passport Renewal and name change.
Why is iVisa.com the best service for my Passport Renewal?
iVisa.com offers a reliable service that will ensure that your application will be perfect before it gets to the UK government. Our team of experts can provide all the answers to your questions before you start our fully online process and get you kit for your UK Passport Renewal.
The process is simple:
iVisa.com will send the digital shipping label to you by email.
The user must print the shipping label (at home or PO) - for free.
The user must buy the envelope and attach the, already paid for, shipping label - iVisa.com will not pay for the envelope.
Learn more about the UK Passport Renewal and name change with us.
What are the steps for the UK Passport Renewal?
We have created an easy process that will take you no more than 15 minutes to complete.
Step 1. Complete our online form: Directly on our optimized platform, which is designed to be easy to use, Your form and photo will be expertly processed.
Step 2. Receive your renewal kit: Right in your email inbox with your paid shipping label and instructions to send your current passport.
Step 3. Send your current passport: Directly to the government using Royal Mail.
Step 4. Receive your new passport: To your doorstep, from 6 to 11 weeks after sending your current passport.
Explore more about the UK Passport Renewal and name change with our team.
What are the fees for this service?
The Government Fee for the UK Passport Renewal is £75.50 for the standard 34-page passport and iVisa.com will be charging you a £25 Service Fee to help with the UK Passport Renewal process.
What are the requirements?
Make sure to have the following:
Passport: Your passport has expired or is about to expire.
Passport photo: Comply with the photo guidelines.
Email address: We will communicate electronically.
Method of payment: Pay for the service with a credit or debit card.
We can inform you about the UK Passport Renewal and name change.
Can I rely on iVisa.com?
Of course! We have helped countless travelers with all types of travel requirements. We know how to manage the UK Passport Renewal and name change.
Check the user reviews section and confirm we have what you need.
Where can I find more information?
Get in touch with our customer service team, who are available at any moment for any questions about the UK Passport Renewal and name change.
iVisa.com Recommends
The Pico del Teide is the highest peak in Spain, located on the island of Tenerife, more specifically in the Parque Nacional del Teide. El Teide isn't only a mountain. It's also a volcano and one of the most relevant natural wonders in Europe. You have lots of alternatives to explore El Teide. Rent a car or hike across the crater floor. We promise a moonscape of rock formations. You will feel like heading to the center of the earth. You can also climb to El Teide's cone, but you can also take the cable car ride. It takes 8 minutes to get to the top. If you're lucky to be here on a clear day, you can even look at North Africa from the top.
Toledo is another city you shouldn't miss. The city was built on a granite hill and is surrounded by the Tagus River. The churches, convents, and hospices represent the Christian era of Spain. Visit the Gothic cathedral, where you can find rich decorations on the inside. Also, check the two synagogues at the old Juderia with a Moorish style. At the church of San Tome, you can see a masterpiece of El Greco.