Before planning any trip to an international destination, you should check whether your passport is close to expiring. Don't worry! Because iVisa.com can provide all the tools to help you with the Passport Renewal UK citizens.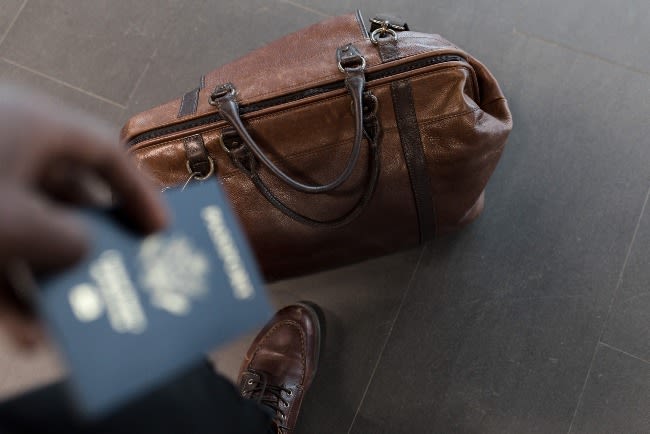 If your children's passports are about to expire, you have the alternative to renew them directly with the UK government. You can choose between an online process or doing it by post. Also, only the parent responsible for the child can start the procedure. You will need to send the child's old passport, passport photos, and documentation to the UK government.
With iVisa.com you can apply for the adult UK Passport Renewal. Read all about it below.
Frequently Asked Questions
Who is this service for?
Currently, iVisa.com offers the UK Passport Renewal only for adults, who must meet these criteria:
You must be a UK citizen.
You must have your current passport with you.
Your passport is in good condition.
Your passport has expired, is about to expire or doesn't have empty pages anymore.
The UK Passport Renewal child is valid for children under 16 and you must contact your local Government entity to get it.
Why should I use iVisa.com for my Passport Renewal service?
iVisa.com is your best option as we provide a one-stop service paired with 24/7 customer care agents to solve any questions you may have.
On top of that, the process can be completed fully online. We will provide you with an online application form at iVisa.com and a kit that we will send by email. The kit includes a shipping label and instructions to complete the process at home. After that, you just need to print the shipping label (at home or PO) - for free and buy an envelope to send your current passport to the UK government. The shipping label is already covered in our fee but iVisa.com will not pay for the envelope.
We know what you need for the UK Passport Renewal child and adult. Contact us.
How does iVisa.com's service work?
It's super simple, just four steps:
Step 1. Complete our online form: To be expertly processed by our team. Our optimized platform is designed to be easy to use.
Step 2. Receive your renewal kit: Via email. It includes your paid shipping label and instructions to mail your current passport.
Step 3. Send your current Passport: Directly to the UK government using Royal Mail.
Step 4. Receive your new Passport: At home, from 6 to 11 weeks after sending your current passport.
We can provide more details about the UK Passport Renewal child.
What are the fees for the service?
The Government Fee for the UK Passport Renewal is £75.50 for the standard 34-page passport and iVisa.com will be charging you a £25 Service Fee to help with the process.
What are the requirements?
Collect the following items:
Passport: Remember that your passport should be expired or have a minimum time left on it.
Passport photo: Comply with the photo guidelines.
Email address: Expect all our communications electronically.
Method of payment: Pay with a credit or debit card.
Our team can tell you more about the UK Passport Renewal child. Trust us.
Can I rely on iVisa.com?
Absolutely! Numerous travelers have trusted our services for years and have had excellent results. We know how to help you with the UK Passport Renewal child.
Check the user reviews section and confirm we have the expertise to support your travel requirement.
Where can I find more information?
Reach out to our customer service team, who can solve your doubts about the UK Passport Renewal child. We're available at any moment.
iVisa.com Recommends
Travel to Seville, Spain, and explore the gorgeous Plaza de España. This massive semi-circular pavilion was built for the Ibero-American Exposition of 1929 to celebrate the Spanish regions. On the inside, you can see a long pool with bridges crossing. You can stroll around or rent a boat to go through the swimming pool. Don't miss the opportunity to explore the Parque de María Luisa, which features gardens, lawns, and walking trails alongside the river in central Seville. On Sundays, you will find locals visiting the whole site. You will find trees, colorful flowers, and even a waterfall. By the end, you can visit an archaeology museum, where you can see Visigoth jewelry and gold pieces.
Explore Valencia, where the architect Santiago Calatrava created an impressive complex known as the City for the Arts and Sciences. If you're into contemporary architecture, you must stop by Valencia. The buildings, museums, art galleries, and aquarium have made this site a favorite for locals and visitors. We recommend visiting L'Oceonográfic, the largest oceanographic aquarium in Europe. You can see marine life and ecosystems representing from the tropics to the poles.