The United Kingdom allows citizens to have dual citizenship, which means you can be a UK citizen and at the same time a citizen from another country. If you're looking to renew your UK passport, there won't be any problem if you have dual citizenship. You still need to go through the usual process. Don't worry because iVisa.com is on your side with all the requirements.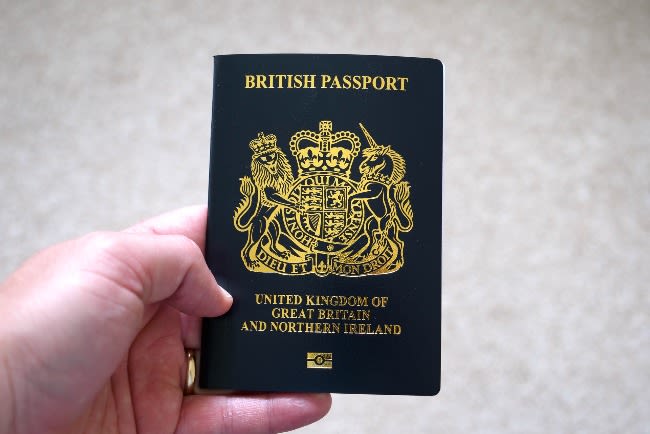 The UK Passport Renewal dual citizenship is possible! Now, you only need an Internet connection, and you will be ready to renew your passport. Our group of experts will guide you along the way.
Frequently Asked Questions
Who is this service for?
To renew your UK passport, you should comply with the following:
You must be a UK citizen.
Your passport should be with you.
Your passport has expired or is about to expire.
We can tell you all the details about the UK Passport Renewal dual citizenship. Keep reading.
Why should I choose iVisa.com for this service?
iVisa.com is the ideal platform to process your UK Passport Renewal. We bring you all you need in a single place. You don't need to visit other websites to gather all the requirements. Also, our systems are secured, which means your details are safe with us.
Obtain more details about the UK Passport Renewal dual citizenship with us.
What are the steps to get the UK Passport Renewal?
Step 1: Complete the online form with personal details and attach a passport photo. Continue by paying the UK Government fee and our service.
Step 2: Expect a kit with the required documents. Sign the documentation and take the whole package to a Royal Mail office with your passport.
Step 3: Track the procedure with the details we will share. The UK government takes 11 weeks to process your new passport.
Learn all about the UK Passport Renewal dual citizenship below.
What are the processing times and fees?
We don't have a price available for this service yet, but keep checking back as we will launch it soon!
What do I need to start?
Make sure to have the following:
Passport: Your passport is over its expiry date, or it will expire soon.
Passport photo: Comply with the photo guidelines.
Email address: We will communicate electronically.
Method of payment: Pay for the service with a credit or debit card.
Continue checking all about the UK Passport Renewal dual citizenship.
Is iVisa.com trustworthy?
Of course! We have helped numerous travelers with all types of travel requirements. We have all the details about the UK Passport Renewal dual citizenship.
Explore our user reviews section for more details about our successful results.
Where can I find more information?
Get in touch with our customer service team, who is available 24 hours a day. We can solve your doubts about the UK Passport Renewal dual citizenship.
iVisa.com can help you with your travel requirement.
iVisa.com Recommends
Head to Stanley Park in Vancouver, Canada, where you can enjoy 405 hectares of natural space. The park offers massive red cedar and Douglas fir trees and is located on a peninsula. Enjoy the walking, jogging, and biking trails. Also, you can have some magnificent views of the city from the park. The Vancouver Aquarium, Beaver Lake, and the Stanley Park Pavilion are located nearby. The totem poles are another attraction. Some of them are over 100 years old. During the spring, you will see the cherry trees in full blossom. There is so much to explore in the park.
Continue with the Gros Morne National Park in Newfoundland. We promise the best views of the mountains and fjords in Canada. You will find cliff walls, waterfalls, and fascinating rock formations. We recommend taking a boat tour to appreciate the whole landscape. Also, you have the chance to enjoy the hiking trails and kayaking. In the winter season, you can do ski touring. It's time to travel to Canada with your new passport and enjoy these unique sites. Canada is waiting for you.