If you're planning a trip to any foreign country and you're a citizen of the UK, then you should ensure that your passport is valid at least within 6 months of expiry. If that's not the case, then you have to get a passport renewal, and luckily, iVisa.com can help you with that.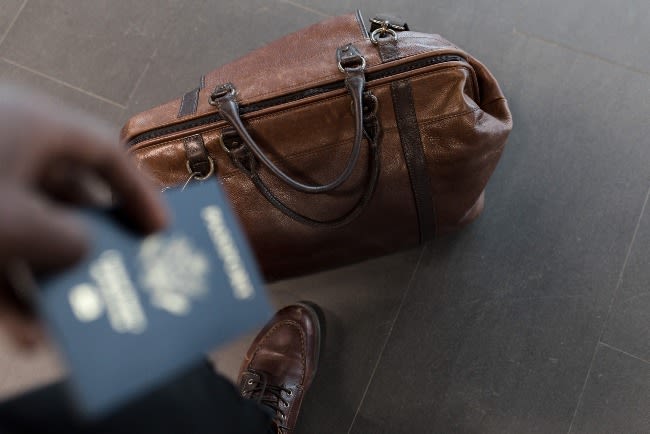 If you need a UK passport renewal in Canada, then you're in luck because our service is completely online, meaning that you can apply from anywhere, including Canada, as long as you're a citizen of the UK with a passport about to expire.
Continue reading this article to see more information about the UK passport renewal in Canada.
Frequently Asked Questions
Who is this service for?
The UK passport renewal in Canada is an online service available for UK citizens who are currently living in Canada and wish to renew their passports in the easiest way possible. The only criteria required is:
The passport must be expired or about to expire.
The applicant does not have enough time left on it for traveling.
The applicant is a citizen of the UK.
The passport must be in good condition.
See more information about the UK passport renewal in Canada below.
Why use a completely online passport renewal service?
iVisa.com offers a fast, reliable, and easy process to renew your passport, and best of all, you can enjoy this service at home. Besides, we do not have any part in handling your passport, it is sent to the government entity aside. However, we do offer you a complete kit with the things you have to send, including:
A printed and stapled Passport Photo.
A bank cheque showing the UK government fee, which you must pay during the application process.
A USPS envelope with postage.
Remember that you have to send your old passport and full-color copy (every page including blank pages) of any current or expired passports from other countries that haven't been canceled.
Do not forget to sign the form before sending it.
How does the passport renewal service work?
You can forget about long queues and crowded places in the Passport Office by using our passport renewal service. All you have to do is:
Step 1: Answer the online questionnaire and upload a passport photo. Pay for the government fee and iVisa.com's service.
Step 2: Obtain your kit with all the things you need. We will send a bank cheque with the UK Government fee. Once you pay the bank cheque, sign the paper forms, you must take the kit to the nearest mailbox.
Step 3: Monitor the passport renewal process and obtain your passport according to the processing option you select.
If you want to learn more about the UK passport renewal in Canada, you can read the following information.
What is the processing cost and time for this application process?
We don't have a price available for this service yet, but keep checking back as we will launch it soon!
Is iVisa.com a safe option?
Yes, you can feel safe when using the UK passport renewal in Canada service we offer as we have been working hard with topics like these for over 7 years. You can always go to our reviews section if you have questions.
Where do I find more info about the UK passport renewal in Canada?
If you want to learn more about the UK passport renewal in Canada, you can go to our website or contact our customer care agents.
iVisa.com recommends
Spain is one of the most visited countries by citizens of the United Kingdom. In 2019, this country was also the second most visited, with an average of 83.7 million tourists which marked the seventh year of record-beating numbers for tourism in Spain. Sadly, due to the coronavirus pandemic in 2020, these figures dropped a lot, but luckily, they're increasing again.
Summer resorts and beaches are the most popular type of tourism in this country. That's because of its mild climate during the whole year, and also its golden-sand beaches of the Mediterranean and the Atlantic Ocean, especially with its two archipelagoes: the Balearic Islands and the Canary Islands. These islands have been attracting tourists from Northern Europe for many years.
Places like the Costa Brava, the Costa del Maresme, and the Costa Daurada are very popular with visitors from the UK and France, which is why you shouldn't lose the opportunity to visit them at least once in a lifetime, and with a renewed passport, that shouldn't be a problem.
With so many resorts available, why don't you plan your next trip to this amazing nation?