Are you ready to travel abroad? Then you need to have your passport up-to-date. If your UK passport is about to expire, then you're ready to take advantage of the UK passport renewal process that's available online thanks to iVisa.com. With this online process, you no longer need to visit an embassy or consulate to get your passport renewed.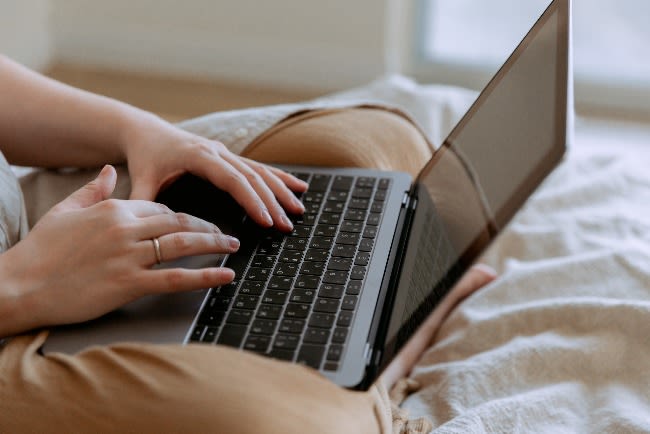 In this article, you will find the answer to the most important questions about the UK passport renewal process, including how much it costs. So, stay with us until the end to be well prepared for your new passport!
Frequently Asked Questions
Who is this service for?
The UK passport renewal process is available only for UK citizens. They can apply for this renewal process at home if they're living in the UK or other eligible countries (Canada, USA, Ireland, Australia, and New Zealand). In addition, they must follow these criteria:
Must be a citizen of the UK.
They must have their UK passport in their possession.
The UK passport must be about to expire or already expired.
You do not have empty pages anymore.
Their current passport is in excellent condition.
Keep reading below to see more info about the UK passport renewal process.
Why is it convenient to use a completely online passport renewal service?
We offer you a reliable and safe process that allows you to renew your passport at home, without visiting the embassy. Besides, we also offer you a completely online kit with all the things you need and instructions on how to get your passport renewed. This kit and process is simple, as follows:
iVisa.com will send the digital shipping label to you by email.
The user must print the shipping label (at home or PO) - for free.
The user must buy the envelope and attach the, already paid for, shipping label - iVisa.com will not pay for the envelope.
How does the UK passport renewal process work?
We have created an easy online process that won't take you more than 15 minutes. Our 100% online renewal process has four simple steps.
Step 1. Complete our online form: Our optimized platform is designed to be easy to use, your form and photo will be expertly processed.
Step 2. Receive your renewal kit: Paid Shipping label and instructions to send your current passport will be sent via email.
Step 3. Send your current Passport: Directly to the government using Royal Mail.
Step 4. Receive your new Passport: To your doorstep, from 6 to 11 weeks after sending your current passport.
Don't worry, both your current and new passport will be managed by official authorities only.
Learn more about the UK passport renewal process in the following questions.
What is the processing cost and time for the UK passport renewal process?
The Government Fee for the UK Passport Renewal is £75.50 for the standard 34-page passport and iVisa.com will be charging you a £25 Service Fee to help with the process.
Is iVisa.com a 100% safe option?
Yes, iVisa.com is a safe online company that allows you to get your passport renewed quickly and smoothly. This way, you won't put your private information in danger, but if you still have questions, feel free to head to our review section.
Where can I get more information about the UK passport renewal process?
Get more details about this and other passport renewal processes by entering our website or talking to our customer care agents.
iVisa.com recommends
Italy is considered the birthplace of the Roman Empire, and it is also the country where you can easily fall in love with art and architecture. Italy has a long list of UNESCO World Heritage cultural sites, and it is also the perfect place to enjoy rosy sunsets while drinking soft wine.
But Italy's main attractions for tourists are not only impressive buildings with historical meaning; the country is also blessed with crystalline lakes, a vast coastline, and greenish valleys for mountain lovers.
One of the most interesting sites in Italy is the Grand Canal in Venice. You probably have seen a lot of postal cards with a gondola riding through the canals of Venice, well, this is your chance for enjoying this place and being part of a colorful postal card too.
Do you prefer fresh air and nature? Then visit Lake Como. It is one of Italy's most scenic landscapes, especially for its huge mountains lined by small colorful villages. This lake has a lot of villas and palaces along its wooded shores, so be sure to walk around and enjoy the place the best you can.