Renewing your passport shouldn't be a nightmare, and luckily, it won't be thanks to the recently launched service that iVisa.com offers. By using our website, you will be able to renew your passport online without having to visit a passport office.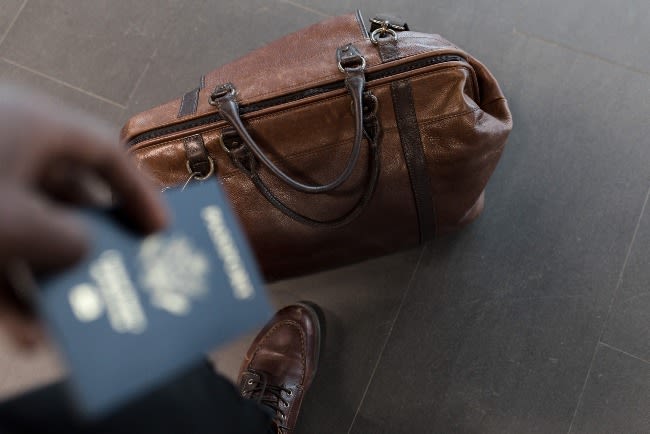 The passport renewal service is very easy to fulfill, but we still recommend reading this article so that you can be ready for a fail proof UK passport renewal send other passports if necessary.
Read the questions and answers below to learn more about the process.
Frequently Asked Questions
Who is this service for?
The passport renewal service is available for Brits living in the UK. The service is also available for citizens of the UK living in Ireland, the US, Canada, New Zealand, and Australia. To take advantage of this service, the applicant must meet these criteria:
The applicant must be a citizen of the UK.
The applicant must have the current passport in good condition.
The applicant must have an expired or about to expire passport.
Continue reading the questions below to learn more about the UK passport renewal send other passports.
Why should I use a completely online passport renewal service?
You should take advantage of this service if you want to avoid long queues at the passport office and do the entire process at home. Our service is very easy to complete, plus, it is reliable because we do not ask you to send us your passport, you send it to the UK government directly.
We will provide you with an online application form at iVisa.com and a digital kit that we will send by email. The kit includes a shipping label and instructions to complete the process from home.
All you need to do is print the shipping label we send you (at home or PO) and get an envelope to mail your current passport and other requirements to the UK government. The shipping label is already covered in our fee but iVisa.com will not pay for the envelope.
How does the UK passport renewal process work?
We have designed an online method that allows you to get your passport renewed by following a few steps. This online renewal procedure won't take you more than 15 minutes:
Step 1: Fill in our online application form. Our team of experts will start processing your application. Our optimized platform is designed to be easy to use.
Step 2: Get your application kit via email, including your paid shipping label and instructions on how to mail your current passport.
Step 3: Send your current passport directly to the UK government using Royal Mail.
Step 4: Receive your new passport at home, from 6 to 11 weeks after sending your current passport.
Learn more about the UK passport renewal send other passports by reading the questions below.
What is the processing speed and price for the UK passport renewal process?
It takes up to 11 weeks to receive the renewed passport.
The Government Fee for the UK Passport Renewal is £75.50. This fee covers the standard 34-page passport. For our assistance, iVisa.com will be charging you a £25 Service Fee.
Is iVisa.com a completely safe option?
Yes, iVisa.com is a safe online company that lets you get your passport renewed quickly and efficiently. This way, you don't have to put your private information at risk. But, if you have doubts about this service, go to our reviews section.
Where can I get more information about the UK passport renewal to send other passports?
Get more info about the UK passport renewal to send other passports by exploring our website or reaching out to our customer care agents.
iVisa.com recommends
From the romantic cafés of Paris to the luxurious resorts of the Côte d'Azur, France offers you extraordinary experiences and also some of the most beautiful scenery on earth. From old cathedrals, picturesque towns, to fairy-tale palaces, France is a place that can stay in your heart forever.
Start your French tour by exploring the Eiffel Tower, the modern symbol of France for excellence. The Eiffel Tower's gracefulness gave it the common name of "Iron Lady". Tourists are often fascinated by its delicate airiness despite its enormous size.
Once you're ready with the Eiffel Tower, discover outstanding classics of art at the Louvre Museum, an imperial palace that was once a noble residence. By the way, you can also act as a royalty character at the elegant Palace of Versailles, a popular castle that was built to show off the grandeur of the French monarchy.
Nevertheless, if you don't want to stay in Paris for a long time, then take your comfy clothes and chiññ at the Côte d'Azur, the most popular stretch of coastline in France. It will make you fall in love instantly!