Get ready to enjoy a UK passport renewal time that won't affect your travel plans! With iVisa.com, you can now renew your passport from home, so you can forget about visiting a post office by now.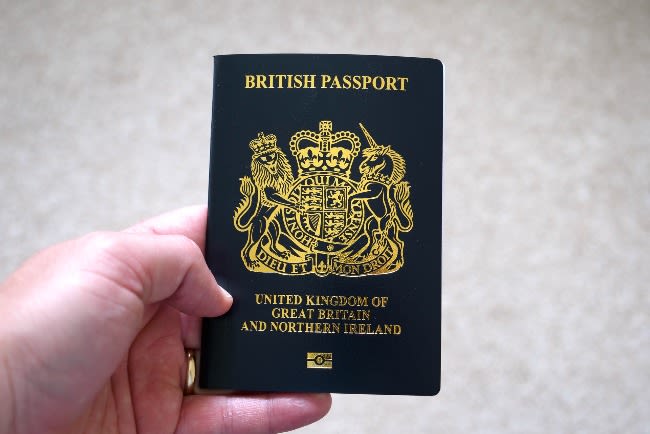 This service is available for UK citizens living in the UK or other eligible countries (Ireland, New Zealand, Canada, Australia, and the US). Let us help you get your passport renewed easily by offering the following list of frequently asked questions.
Frequently Asked Questions
Who is this service for?
Remember that this service is available only for UK citizens before knowing the most important details about the UK passport renewal time. Another thing to consider is that it is available for Brits living in the UK or the following countries: Canada, Australia, the US, New Zealand, or Ireland.
In addition to that, the applicants must follow these criteria:
Applicants must have their current passport in their possession.
The current passport must not be damaged.
The passport must be about to expire (or already expired).
Why use iVisa.com's passport renewal service?
Because it is a fast and secure service you can complete from the comfort of your home.
After completing the application form online, we will provide you with an online application form at iVisa.com and a digital kit that we will send by email. The kit includes a shipping label and instructions to complete the process from home.
All you need to do is print the digital shipping label (at home or PO) and get an envelope to mail your current passport and other requirements to the UK government. The shipping label is already covered in our fee but iVisa.com won't pay for the envelope.
How does the Passport Renewal Service with iVisa.com work?
Very easily indeed! Applicants only need to go through these single steps to start the passport renewal service:
Step 1: Fill in our online application form. Our team of experts will start processing your application. Our optimized platform is designed to be easy to use.
Step 2: Get your application kit via email, including your paid shipping label and instructions on how to mail your current passport.
Step 3: Send your current passport directly to the UK government using Royal Mail.
Step 4: Receive your new passport at home, from 6 to 11 weeks after sending your current passport.
Please be aware that if your trip starts in less than 6 weeks, we won't be able to receive our service. The process usually takes up to 11 weeks.
What are the processing costs?
The Government Fee for the UK Passport Renewal is £75.50. This fee covers the standard 34-page passport. For our assistance, iVisa.com will be charging you a £25 Service Fee.
Can I trust iVisa.com?
Yes, absolutely! We offer a reliable service that won't put any piece of information in danger. If you have doubts, check out our comment section.
Where can I get more info about the UK passport renewal time?
Learn more about the UK passport renewal time by contacting our agents.
iVisa.com recommends
Now that you know what to do to renew your passport, how about visiting Turkey? You will probably only need an eVisa, and it's a perfect destination for any curious traveler.
Turkey's popular gastronomy, fascinating culture, and millennial history impress anyone who ventures here. Besides, it's a country full of beautiful landscapes. From sun-soaked Mediterranean beaches to rocky mountains, Turkey is home to numerous tourist attractions that can make your experience unforgettable.
If you want to learn more about its history, why don't you plan a tour of the Hagia Sophia (Aya Sofya) Mosque? It is one of the most beautiful buildings in the world. It reflects the Byzantine glory in the country and is a must-see when visiting Istanbul, the capital city.
Another not-to-be-missed building is the ruin of Ephesus. It was a city of huge monuments adorned with marble columns. Besides, it is one of the still-standing cities of ancientness in the Mediterranean region.
Lastly, don't forget to visit Cappadocia, which is every photographer's dream thanks to its beautiful swooping rock valleys.