Are you looking for the best way to track your UK passport renewal without having to visit the embassy or passport office constantly? Say no more! At iVisa.com, we offer a reliable service that allows you to renew your passport at home and take advantage of UK passport renewal tracking. This way, you can save a lot of time on your travel plans because we do the bureaucratic part for you!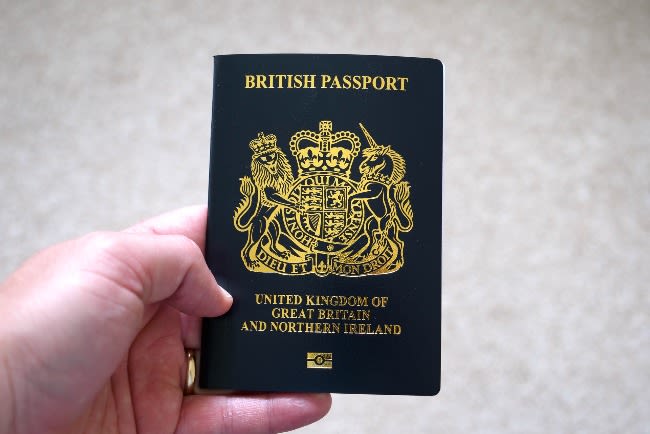 The UK passport renewal process is available for Brits that live in the UK or other eligible countries like Canada, the US, Australia, New Zealand, and Ireland. If you wish to know more about this process and the UK passport renewal tracking, continue reading below.
Who is this service available for?
Before getting more info about the UK passport renewal tracking, remember that this service is available for British Citizens only. Besides, you should also meet the following criteria:
You must have your current passport in your possession.
Your current passport must be in good condition.
The passport must be about to expire (or already expired).
Why should I use iVisa.com's passport renewal service?
Because iVisa.com offers the best online option to renew your passport easily and safely. You only need to complete the application online. After that, we will send you a digital kit via email. The kit includes a shipping label and instructions to complete the process from home.
All you need to do is print the digital shipping label (at home or PO) and buy an envelope to mail your current passport and other requirements to the UK government. The digital shipping label is already covered in our fee but iVisa.com won't pay for the envelope.
Learn more about the UK passport renewal tracking below.
How does the Passport Renewal Service with iVisa.com work?
Very easy in comparison to other passport processes! You only have to go through this 4-step process to get your passport renewed safely:
Step 1: Fill in our online application form directly in our easy-to-use platform. Our team of experts will check your application and start processing it.
Step 2: Get your application kit via email, including your paid shipping label and detailed instructions for the next steps.
Step 3: Send your current passport directly to the UK government using Royal Mail.
Step 4: Receive your new passport at home, from 6 to 11 weeks after sending your current passport.
What are the processing times and costs for this process?
This process lasts 11 weeks most of the time, but it can last longer if you do the entire process by yourself.
The Government Fee for the UK Passport Renewal is £75.50. This fee covers the standard 34-page passport. For our assistance, iVisa.com will be charging you a £25 Service Fee.
Can I trust iVisa.com?
Yes, you can! We offer a reliable passport renewal service that won't put any piece of information at risk. If you have more doubts about it and the UK passport renewal tracking, go to our comment section.
Where can I get more info about the UK passport renewal tracking?
Learn more about the UK passport renewal tracking by talking to our agents via chat online.
iVisa.com recommends
One of the countries that Britons visit most is Spain. It's not for less for being close to the UK territory, and offering a wide variety of experiences, from visiting huge museums to relaxing at any beach in the Canary Islands.
If you decide to visit Spain once you get your renewed passport, do not forget to head up to the capital city (Madrid) and visit the Prado and Paseo del Artes. The Prado is one of the world's top art museums thanks to its vast art collections, and this place alone is already impressive. However, add the Thyssen-Bornemisza Museum, the Reina Sofia National Art Museum, and the CaixaForum. You will have more than one impressive building to delve into, especially with its greenish gardens all around.
Another point that you should include in your visit is Barcelona's Sagrada Familia and Gaudi Sites. The Sagrada Familia Church is one of Europe's most extravagant temples, which is why you have to consider it in your top list of things to visit in Spain.