If you are a citizen of the United Kingdom and you're currently living in the United States, then you have the opportunity to use our UK passport renewal USA. With iVisa.com, you can renew your passport from the comfort of your home without spending money traveling back to the UK or visiting embassies.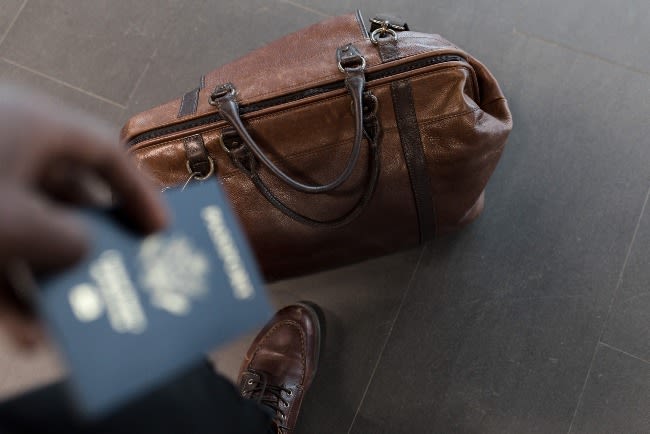 Do you want to know more about the UK passport renewal USA? Then read this guide that we have prepared for you.
Who is this service for?
One of the things you should consider about the UK passport renewal USA is that it is available only for citizens of the UK. Besides, you also have to meet these criteria:
You must have your current passport in your possession.
Your current passport must be in good condition.
The passport must be about to expire (or already expired).
You must be a citizen of the UK living in the US.
Why should I use iVisa.com's passport renewal service?
iVisa.com provides a quick, simple, and reliable online service to get a new passport without leaving home constantly. We also track the process and ensure that applicants are complying with Government guidelines.
In addition to that, we offer a complete kit with the items required to get the process started. This kist should always have:
A printed and stapled Passport Photo.
A bank check with the UK government fee.
An envelope with postage (we send you this item as well).
Your old passport and full-color copy (every page) of any current or expired passports from other countries that haven't been canceled.
Get more information about the UK passport renewal USA below.
How does the Passport Renewal Service with iVisa.com work?
Our passport renewal process is quite simple to complete because it is based on these steps:
Step 1: Complete the online application form and add the passport-style photo to the form. Pay for the fees using a debit or credit card.
Step 2: Obtain the kit with all the items you need. We will send a bank check with the UK Government fee. After paying the bank check, sign the paper forms, and send the kit to the nearest mailbox.
Step 3: The last thing to do about the UK passport renewal USA is to monitor the process! We will inform you about this tracking process to be ready to receive your new passport.
If your trip is in less than 6 weeks, we won't receive your application. The process usually takes at least 11 weeks.
What are the processing times and costs for this process?
We don't have a price available for this service yet, but keep checking back as we will launch it soon!
Is iVisa.com safe?
Yes, our website is completely safe because we invest a lot in the security of our database to avoid leaked information. However, If you're unsure about that and want to see other opinions about the UK passport renewal USA, go to our comment section.
Where do I find more info about the UK passport renewal USA?
You can learn more about the UK passport renewal USA by contacting our agents via chat online.
iVisa.com recommends
Are you ready to plan your next trip with your UK passport? Have you thought about visiting Italy? It is one of the most visited countries in the world, and that shouldn't be a surprise since this is the birthplace of one of the most powerful civilizations years ago (the Roman Empire).
But, in addition to that, Italy's attractions include art, landscapes, architecture, history, and an interesting mix of cultures. It is a perfect country for romanticism and curiosity.
One of the most photogenic places in Italy is Cinque Terre, a coastal region with sheer cliffs overlooking the Mediterranean sea. This place includes the beautiful villages of Monterosso al Mare, Vernazza, Corniglia, Manarola and Riomaggiore. If you're a film-lover, then you probably already recognize the name Monterosso, because it is quite similar to Portorosso, a fictional village in Disney's "Luca." Believe us when we say art imitates life because Cinque Terre is, in fact, more beautiful than what you see in movies.
Similar to Cinque Terre, you can also visit the Amalfi Coast, a UNESCO World Heritage Site located along the Sorrentine Peninsula, south of Naples and Sorrento.