Your passport is about to expire, and you still don't know where to send it to renew it? If you are wondering the following: Where do I send my old passport for renewal in the UK? Then you came to the right place because in this article you will know exactly where to leave your old passport to renew it.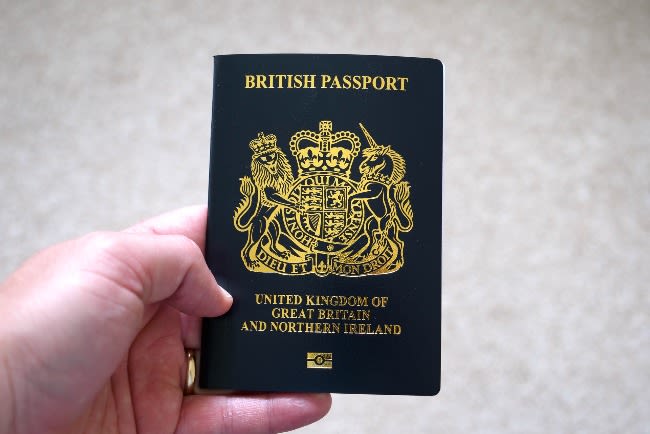 At iVisa.com, we can help you with this process by offering you guaranteed online service and constantly updated information. Read on to find out more.
Who is this service for?
You're probably asking yourself: Where do I send my old passport for renewal in the UK? And we're ready to help you answer this question, but before that, remember to meet these criteria:
You must be a citizen of the UK.
You must have your current passport in your possession.
Your passport should be in good condition.
The passport must be about to expire (or already expired).
Why should I use iVisa.com's passport renewal service?
iVisa.com gives you a fast, easy, and secure online service to renew your passport without leaving home. You only need to complete the application online. After that, we will email you a digital kit that includes a shipping label and instructions to complete the process from home.
All you need to do is print the digital shipping label (at home or PO) and buy an envelope to mail your current passport and other requirements to the UK government. The digital shipping label is already covered in our fee but the envelope is not.
Get more information about this topic: Where do I send my old passport for renewal in the UK? below.
How does the Passport Renewal Service with iVisa.com work?
We offer a reliable service that can be completed within a few minutes. All you have to do is to follow these steps:
Step 1: Fill in our online application form directly on iVisa.com. Our team of experts will check your application and start processing it.
Step 2: Get your application kit via email, including your paid shipping label and detailed instructions for the next steps.
Step 3: Send your current passport to the UK government using Royal Mail.
Step 4: Receive your new passport at home, from 6 to 11 weeks after sending your current passport.
Continue reading to learn more about this question: Where do I send my old passport for renewal in the UK?
How much does it cost to get a UK Passport Renewal?
The Government Fee for the UK Passport Renewal is £75.50. This fee covers the standard 34-page passport. For our assistance, iVisa.com will be charging you a £25 Service Fee.
Is iVisa.com safe?
Yes, we offer a well-protected website that won't put your private information in danger. However, If you're doubtful about that and you want to see other opinions about this topic:Where do I send my old passport for renewal in the UK?, go to our comment section.
Where do I find more info?
You can find more info about this topic: Where do I send my old passport for renewal in the UK? by contacting our agents via chat online.
iVisa.com recommends
Exploring Portugal is to discover a diverse country linked with the sea that its gastronomy is fishy. This country has over 800 kilometers of the Atlantic Ocean coastline, which is why you will find a lot of options when it's time to visit the beach. But, more than just relaxing on the beach, Portugal has a sea culture that's notorious for its trailblazing mariners, its food, and also its port villages.
A great place to observe and appreciate marine life in Portugal is the Oceanário de Lisboa, in Lisbon, of course. It's probably Portugal's most popular and family-friendly tourist spot. This oceanarium is conceived to reflect the world's diverse ocean habitats, so it's not based only on what you see in Portugal. Besides, this is one of Europe's best and largest oceanariums.
If you prefer something more historical, then why don't you visit the Palácio Nacional de Sintra? It is located on the Lisbon coast, and it is a UNESCO World Heritage cultural landscape. Similar to this palace, you can also visit the Torre de Belém, another fantastic place located in Lisbon.