If you are a foreign visitor going to Northern Ireland or you are a citizen of the United Kingdom returning home from abroad, you may be required to place yourself under quarantine. In this case, it is crucial that you adhere to Self Isolation Rules for Entering Northern Ireland During Coronavirus so you will be able to protect yourself from being infected, and if you are unwell then you don't go on to infect others as well.
Even if you are not required to adhere to self-isolation procedures, you will still need to fill in a Health Declaration Form in order to enter the territory. You have to determine whether you will need to impose quarantine on yourself or not. Here's what you need to know about that.
Note: Since March 18th, 2022, the United Kingdom Passenger Locator Form is no longer necessary to enter the country.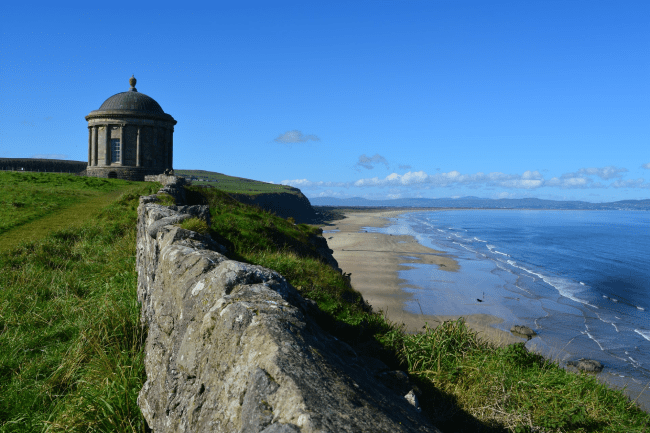 FREQUENTLY ASKED QUESTIONS
Who needs to go on self-isolation?
For the most part, foreign visitors need to follow self-isolation procedures as soon as they arrive in Northern Ireland. The exception is when they have only visited exempt countries within the last 14 days. If they are returning citizens, they will need to self-isolate if they went to non-exempt countries within the last 14 days. If they are returning from the Common Travel Area (CTA), or from British Overseas Territories, or from exempt countries, they will not need to go on quarantine.
The CTA is composed of England, Wales, Scotland, the Channel Islands, the Isle of Man, and the Republic of Ireland. They may still need to carry a Health Declaration Form with them for entry into the country.
Do I need a COVID vaccine or vaccination certificate to enter United Kingdom?
COVID vaccination certificates are not mandatory to enter the United Kingdom, however, fully vaccinated travelers will not have to quarantine or take a COVID test before travel (as of 11th February).
Approved vaccines are Covaxin, Moderna, Janssen, Novavax, AstraZeneca, Pfizer, Sinopharm, Sinovac. AstraZeneca Covishield, AstraZeneca Vaxzevria and Moderna Takeda also qualify as approved vaccines.
Travelers must have had a complete course of an approved vaccine at least 14 days before arriving in England.
Please note: To qualify as fully vaccinated, travelers must be vaccinated under an approved vaccination program.
Since information may change quickly, we advise you to follow up on the latest United Kingdom travel updates and/or contact your local embassy.
Do I need to take a COVID-19 test before traveling to the United Kingdom?
COVID test requirements: There are no testing requirements.
Do I need to quarantine upon arrival in the United Kingdom?
Quarantine requirements: There are no quarantine requirements.
What is the importance of adhering to self-isolation protocols?
With the threat of COVID-19 still alarming leaders in most of the countries in the world, it is important for Northern Ireland and the rest of the United Kingdom to stop the spread of the disease in its tracks, especially in their own territories. Self-isolation ensures that foreign visitors and returning citizens do not make contact with other people within the first 14 days of their entry into the country.
Since the incubation period of the disease is generally 14 days or less, self-isolation protocols guarantee that symptoms of the disease will show up before the end of the self-quarantine period. This makes detection of and response to the disease very straightforward.
What do you need to do in order to prepare for self-isolation?
The first thing that you need to do is to determine whether you will need to isolate yourself from others or not. The list of exempt countries can change in a heartbeat, depending on the level of infection of every country. If you will visit or transit through a non-exempt country within 14 days of your trip to Northern Ireland, then you will need to self-isolate.
If that is the case, you have to create a plan to keep yourself away from other people for the first 14 days of your stay in the country. Your plan should make you self-sufficient during those first two weeks. This is to minimize the risk of contracting the disease from other people or infecting people who come into contact with you. To enter the country, you have to fill out a form with your contact information and the full details of your journey before you enter Northern Ireland. You will also need to provide the address where you will isolate yourself, if applicable. Most of the time, you will also need to get a Health Declaration Form.
Is it safe for me to use iVisa.com services?
For safety reassurance, you only need to look at the reviews that the iVisa.com platform has accumulated during the years it has been providing services to its customers. iVisa.com is one of the most trusted travel platforms out there. The website is protected by software that ensures the security of customer information.
How do I get additional details?
The iVisa.com website is your one-stop-shop for all things travel-related. You can also drop an email at [email protected].