Traveling abroad is too amazing because you discover many things like culture, tourist places, gastronomy, among other things that call our attention. However, we get so excited and forget about the main document that is the passport. If we already have one, we must verify the expiration date, but sometimes we realize that the passport is about to expire.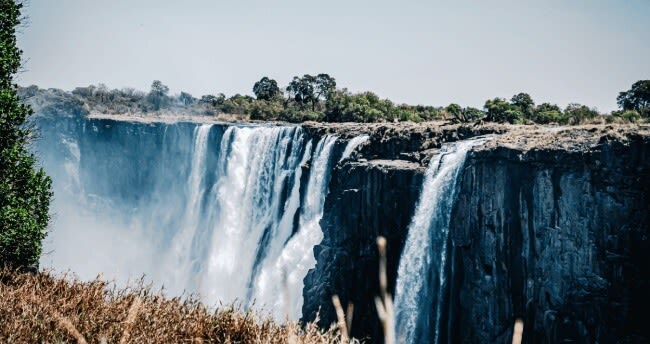 And now what do I do?
Don't worry, iVisa.com is here to help you with this problem. We have designed a very simple form to renew your Zimbabwe passport. This process really helps to save time since you can request it virtually and in just 15 minutes.
If you are interested in knowing more about this new service that iVisa.com has, we invite you to continue reading this article.
Frequently Asked Questions (FAQs)
What do you mean with passport renewal?
Passport renewal means updating the passport with valid dates for a trip. This means that if we plan to travel and the expiration date of our passport is not valid, then in that case the renewal must be done.
How do I know if I really qualify to be able to renew my passport in a virtual way?
It is important that you first check if you have the chance to apply for the renewal of your passport online.
IMPORTANT: If after reading the list of requirements that we will show you below and you realize that you do not meet any of them, you will not be able to request the renewal of your Zimbabwe passport virtually, so you must contact the government to carry out this renewal.
Read the following list:
Your passport must not be damaged.

You were at least 16 years old or older when your passport was issued.

Your passport was issued within the last 15 years.

Your passport was issued with your current name. On the other hand, if you currently have another name, you must present an official document that proves it.
What are the documents needed when renewing a Zimbabwean Passport?
To renew a Zimbabwean passport you will need a scan of your passport, a photograph, an email address, and a payment method.
To carry out this process through the government, it really will take you a long time to get each of the requirements as the original and photocopy of National Identity Card, proof of Citizenship, and so on.
On the contrary, if you request the renewal of your Zimbabwe passport with iVisa.com, you will see everything is much simpler and you will only need this short list:
Passport scan: this must have a good quality of the scan.

A photograph: the photo must meet certain criteria.

Email address: through this email, you can receive news about the renewal of your passport

Payment: for your payment to be valid, you must have a debit, credit card or even if you have PayPal, you can use it.
What are the processing times that iVisa.com offers?
iVisa.com has 3 different processes so that you have the option to choose the one that suits you best. Just read the following items carefully:
Standard processing – it will take you 5 days to obtain your passport renewal.

Rush processing – your travel document will be done in 3 days

Super Rush processing – if you chose this alternative, you will acquire the renewal of your passport in 2 days
What about the prices established by iVisa.com?
The prices offered by iVisa.com are quite affordable. But you should bear in mind that if you want to renew your passport faster, you must pay a higher amount. Prices include service fees. Look at the list:
Standard: USD 86.00

Rush: USD 116.00 .

Super Rush: USD 151.00
How should I complete the form to renew my passport?
To complete this form you only need 15 minutes of your time and best of all, it is a non-complex form. However, in case you have any difficulties when completing this [online form], you can contact our [customer service] at any time.
1.First, you must complete the entire form with your information and then, according to your needs, choose the processing time you prefer.
2.Second, in this part, if you find an error while you are reviewing your form, correct it. Besides, make the payment using a debit or credit card. If you have a PayPal account, you can also use it.
3.Third, to finish this online form, attach the documents, and after that everything will be in charge of us.
Don't think twice and start your application here with iVisa.com.
Can I renew my passport even if it is still valid?
In case your passport still has a valid date to make a trip, you have the option to renew your passport if you wish, there is no problem. But always remember that your passport date must be valid during your stay in another nation until you return to your home country.
Why should I choose iVisa.com to renew my Zimbabwean passport?
iVisa.com has been providing different services for several years in order to help voyagers reach their destination. We are a company that has always been concerned with providing a good service and preventing the information of our clients from being exposed to third parties. We are always updating and innovating our platforms and systems to make our clients easier.
How can I request the renewal of my Zimbabwean passport during the COVID-19 pandemic?
Due to the health emergency, iVisa.com has taken certain measures and one of those is to implement a virtual form in which people who wish to renew their passport can request it with us, in this way, we help them with the entire process and also that we will take care your health because you can purchase this service through a laptop or computer and the payment will also be virtual.
If I want more information, where can I get it?
If you need to communicate with our customer service operators, you can do so by entering this link. Also, you have the option to read more about this topic on our website.
Don't stress anymore, iVisa.com is your best alternative!