If your question is: Can a minor get a passport? We can confirm this is true! If you want your child to have a passport and travel with you, the US Government provides that possibility. You will need to complete Form-DS 11 and bring the required documentation to an acceptance passport facility. In case you need to renew your passport, the process is simple, and iVisa.com can help you. We offer an error-free and one-stop service.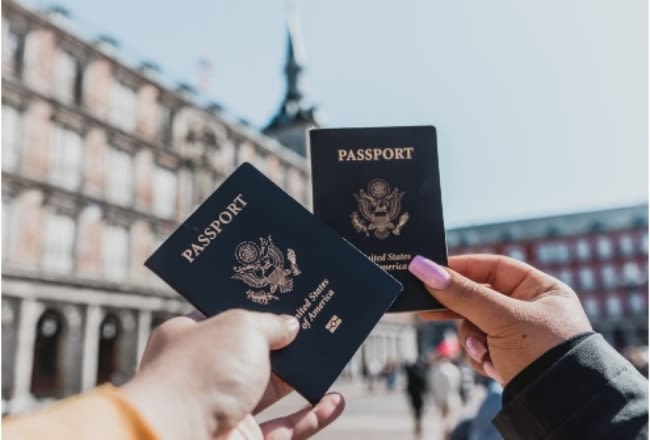 Our service is available for US citizens in the United States that have a valid US passport. We can support you with your question: Can a minor get a passport?
How does the process work?
The process to acquire a passport for a minor only entails these three steps:
Provide all the required information in Form-DS 11. Gather US citizenship evidence, parental relationship documents, ID, and a photo.
Check the fee you will pay and have a bank check ready with the right amount.
Go to the acceptance passport facility with your documents and the minor. After providing all the documentation, you can track the status of your process.
If you're looking to renew your passport as an adult, you don't even have to leave home. First, complete an online form and attach your photo. Pay for our service and the US Government fee. Expect a kit with documents that you must sign and send to the nearest post office. That's it! We will help you with tracking the shipment.
If you want to have your renewed passport in less than 6 weeks, that's not possible. The standard process takes around 10 weeks.
Let us tell you all about your question: Can a minor get a passport?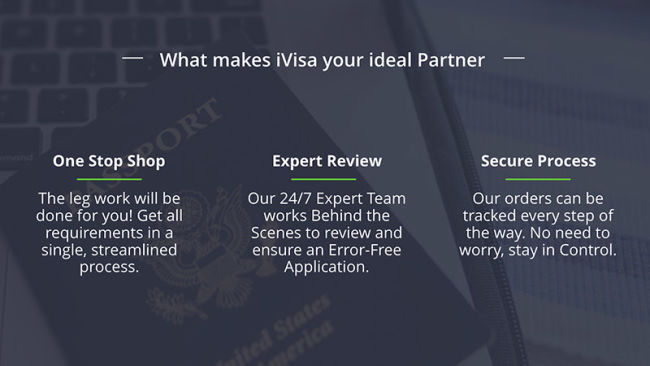 Frequently Asked Questions
Who is this service for?
If you have decided to renew your passport with us, you need to be a US citizen with a valid US passport living in the United States. Also, you need to comply with the following:
You have your current passport with you.
Your passport isn't damaged.
You're older than 16 years old.
The issue date in your passport doesn't go beyond 15 years.
Your passport shows your current name.
Your passport must have been acquired after or at 16 years old.
It's time to start traveling with your new passport. Continue checking the answer to your question: Can a minor get a passport?
Does iVisa.com need my current passport?
We don't need your passport or any other document from you. We need you to wait for a kit with these items:
A DS-82 Form. You need to sign it.
A printed and stapled Passport Photo.
A bank check to cover the US Government fee.
A USPS envelope with postage.
Sign the documentation, take your passport and go with the package to the closest mailbox. Track the status of your application and receive your new passport soon. Remember that we can help you with your question: Can a minor get a passport?
How much does it cost to get my passport renewed?
The US Government charges a USD 130 fee. Also, you need to select a service according to how fast you want your kit:
Select Kit Shipping Time: Same Day Free Shipping (cut-off 2pm EST) for $72
Select Kit Shipping Time: 2 Day Free Shipping for $60
Select Kit Shipping Time: 4 Day Free Shipping for $40
After you have sent all your documents, you will wait around 10 weeks for your passport. For an extra fee of USD 60, you can have the new passport in 4 to 6 weeks.
We can explain more about your question: Can a minor get a passport?
iVisa.com Recommends
We're sure that after getting your new passport, you will want to travel somewhere. We can recommend Mexico as it's a fascinating destination. The gorgeous scenery, incredible weather, and sandy beaches are all you're looking for in a country. Aside from all of these features, Mexico offers cultural heritage left by the Aztecs and Mayas. Don't miss Chichen Itzá, one of the seven wonders of the world. Also, you can explore colonial cities that have kept their Spanish influences within the buildings and monuments. Head to Guanajuato or Mexico City for more insights.
In case you want to check the beautiful beaches, we invite you to visit Cancún, Puerto Vallarta, Tulum, and Playa del Carmen. You will find countless beach resorts for all budgets.
Mexico also offers a rich culture, dances, traditions, and delicious food. You need to try the real tacos, pozole, and all the chillis. If you're enjoying the nightlife, make sure to take a shot of tequila or have a margarita for fun. Mexico is waiting for you and ready to receive you.