If you're currently based abroad and are wondering 'Can I apply online for a passport renewal for Egypt?', we can inform you with certainty that it's not possible to get your US passport renewal through an online process. In Egypt, you must attend an appointment in the embassy, and there are no walk-in appointments available. Of course, if you've planned ahead and need to get your passport renewal before you set off for Egypt, then you've come to the right place to learn all about how iVisa.com can help you do so, all from the comfort of your home.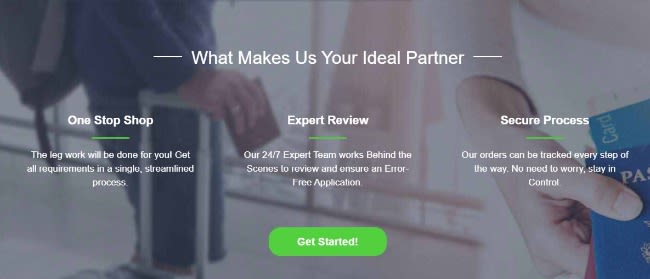 How can I achieve my passport renewal with iVisa.com?
By following just three, simple steps you can get your US passport renewal without needing to wait in long queues. It's this easy:
Fill out the application on the website and upload your new passport photo. Next pay the Government fee and the iVisa.com service fee online too.
We will post you the passport kit in the timeframe specified. You will receive a bank check for the U.S. Government fee. The sections that you need to complete will be clearly indicated and all you need to do is follow the instructions and put the pack back in the post box.
For convenience, you can track the progress of your renewal using the details we give you.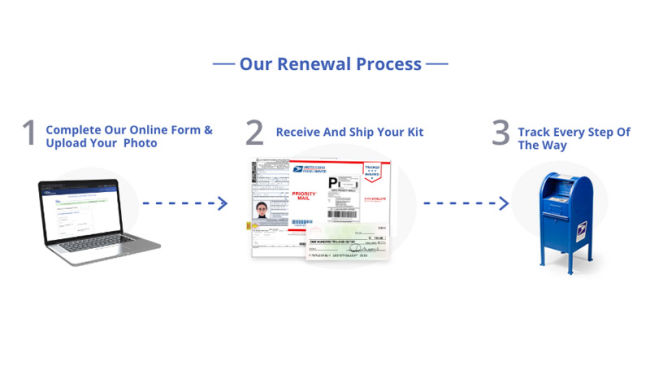 Don't leave it all to the last minute, because passport renewal can take between six to ten weeks. Can I apply online for a passport renewal for Egypt? No you can't, but you can apply online for passport renewal in the US with iVisa.com.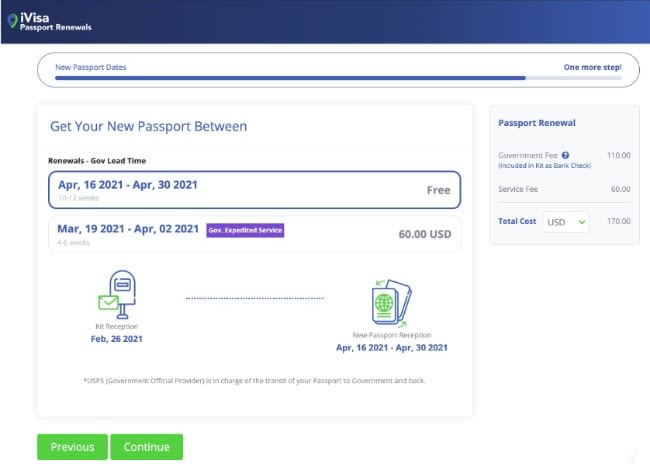 Frequently Asked Questions
Is the passport renewal service offered by iVisa.com for everyone?
To answer your query, 'Can I apply online for a passport renewal for Egypt?'- no you can't. It's best to check your passport expiry date before you travel to Egypt, cause now iVisa.com offer a unique home delivery option for US citizens with an address in the USA.
Eligible renewal applicants must satisfy this list:
You have an existing US passport in excellent condition.
You are 16 years old or over.
Your last passport was issued in the last 15 years.
Your current passport displays your current name.
The last passport you had was obtained after or at 16 years old.
Will I have to post my existing passport to iVisa.com?
Although we require you to have an existing US passport to apply with our service, you don't actually need to send it to us. You'll post it directly to the Department of State as detailed in the kit we send out. We will provide:
A DS-82 Form, for you to sign.
A passport photo, printed and stapled in accordance with State requirements.
A bank check to pay the US government fee. Remember that you will pay in advance.
A USPS envelope ready to be slipped into the postbox.
All you have to do is add your signature to the relevant sections, pop your existing passport in the envelope with the documents we provide and then slide it into your nearest post box. Now that you know the answer to your query 'Can I apply online for a passport renewal for Egypt?', you can see how much easier it is to apply from the US with iVisa.com.
Will it take a long time to process my passport renewal?
Although passport renewal times depend on demand, we request that you leave at least six to ten weeks to get your passport. Remember that you can chart its progress using the details we provide, but it's best not to be in a hurry in the event of any delays.
Can I apply online for a passport renewal for Egypt?
As you cannot apply online for passport renewal for Egypt, we suggest that you apply online with iVisa.com before you depart for Egypt.
What are the fees involved in renewing my passport?
The standard fee charged by the US Government for your passport renewal is USD 130. The additional fee charged by iVisa.com depends on how fast you want to receive your package to get the ball rolling:
Select Kit Shipping Time: Same Day Free Shipping (cut-off 2pm EST) for $72
Select Kit Shipping Time: 2 Day Free Shipping for $60
Select Kit Shipping Time: 4 Day Free Shipping for $40
If you're willing to pay an extra USD 60 on top of that, you can expedite your passport renewal process to 4 to 6 weeks. Can I apply online for a passport renewal for Egypt? No you cannot, plus you will need to pay an extra fee of 35 USD to receive your passport in Egypt.
iVisa.com Recommends
Egypt is a fantastic place for foodies to visit to sample the delectable vegetarian dishes handed down through generations. Most food eaten by Egyptian families is meat-free, for religious and spiritual reasons, although if you're a carnivore you can try lip-smackingly good homemade shish kebab made by applying layers of meat to a hot, rotating stick which is then either flame cooked or left to cook slowly throughout the day or night.
If you love falafel then make sure to hunt for some tasty ta-meya, which is a local version of this chickpea-laden snack. Mulukhiya is a unique recipe made with a special blend of leaves from the jute plant and is enjoyed around the country. Make sure you leave room for dessert, especially if you find a purveyor of basbousa to serve you a thick slice of this sweet cake that is popular both in Egypt and around the Middle East.