The changes that are taking place in recent times thanks to the digital era, benefit many people who want to acquire something from the Internet. The same applies to the official documents that governments require from their citizens, such as passports.
Even though the renewal of passports through an online process is not yet taking place in Egypt, but we are 100% sure that in the near future they are going to implement it. iVisa will then be able to help you. The reason why the government will allow the online processing of documents in the future is simple: The Coronavirus Pandemic. Online processing can help people process the passport renewal from the comfort of their homes.
In iVisa we have anticipated this new methodology and that is why we have decided to share with you the requirements you need to follow so that soon, you can process your passport renewal online.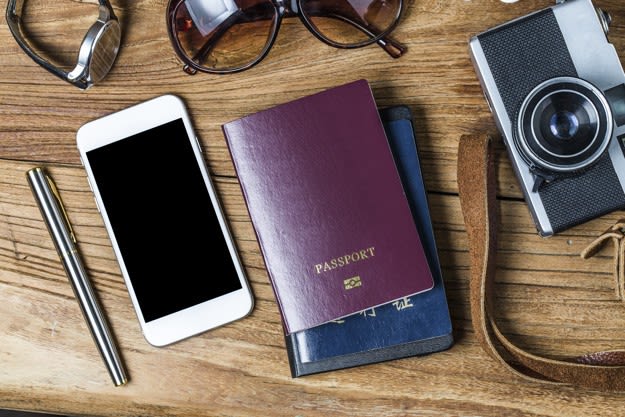 FREQUENTLY ASKED QUESTIONS (FAQs)
Why is it so important to renew my passport?
Passport renewal is important because it keeps your passport updated and thus allows you to continue traveling abroad. Most countries require at least 6 months of passport validity. Otherwise, they will not allow anyone to enter their country.
As an Egyptian citizen, is it possible to apply online for my passport renewal?
Currently, Egypt does not yet have online applications for issuing or renewing passports but we believe that it will change in the near future.
We anticipate that because of the Coronavirus Pandemic, many governments will be implementing online processing of passport renewal so that their citizens can do it from the comfort of their homes and are protected from contracting the virus.
In iVisa, we are sure that the steps taken by the different countries to apply online will happen soon and that is why we want to anticipate and inform you in advance about how you will have to apply online to renew your passport.
How do I know if I am eligible for the online application?
Your passport must meet certain requirements in order to apply online:
The passport is not damaged and it is in your possession.

It was issued on your 16th birthday or when you were an adult.

It was issued in the last 15 years.

If you changed your name, you must submit an official document to prove it.
What documents do I need to send to apply online?
We cannot give you a list of documents required by the government. However, iVisa requires only the following:
Passport photo, it must abide by Egypt's requirement. For the correct size and requirements of the passport photo, you can use My Passport Photos.

Passport scan, send us the page where your photo and personal information appears.

Email address, we will send you updates of your passport renewal process.

Payment method, we accept credit, debit cards, and Paypal.
How long does it take to process my application and how much does it cost to renew my passport?
The processing time will depend largely on when you want to get your passport renewed. We have divided each type of processing time, You can find the price of each one below:
Standard:5 Business Days - USD 76.00

Rush: 3 Business Days - USD 106.00

Super Rush: 2 Business Days - USD 141.00
How can I submit my passport renewal application online?
The steps you have to follow to send us your online application are only 3 that we will show you below:
1.Enter your personal data such as name, surname, date of birth, gender, nationality, etc. Besides, choose your processing time (standard, rush, super rush).
2.Verify that all the information you have provided is written correctly and then proceed with the respective payment.
3.Upload all the documents we require and then just click submit.
Apply here and get your renewed passport for Egypt in less time.
What happens after I submit my online application?
After you have submitted your online renewal application, we will send you an email confirming its receipt.
We will then check that all the information and documents are complete and correct. We will process your application within the specified time and then wait for the Government's response.
Once we have received confirmation of your renewed passport, we will send you instructions on how to receive your renewed passport.
Will the number of the renewed passport be the same as the previous one?
No. Every time you renew your passport, the number will be automatically updated. The same goes for the photo. Keep in mind that It must be taken within the last 6 months. This can make troubles while at the airport the government agents double-check your document with your face as proof to ensure your identity.
Why should I choose iVisa services to process my passport renewal?
Because iVisa is reliable. Your personal information is very important and it will be dealt with with extreme confidentiality. iVisa can guarantee flexibility, ease, speed, and satisfaction. In addition, we have extensive experience in processing documents online. You can go to our official website to read our clients' testimonials.
Where can I find more information about it?
Click here and contact one of our agents for a personalized chat. If you want to know the other countries that can apply for passport renewal online, you can enter here.
Don't waste any more time and get your renewed Egyptian passport now! Choose wisely, choose iVisa.