Online applications that exist in several organizations, governments, and businesses have helped many people that they are no longer have to waste their time approaching personally an office to acquire an important service or some information.
The same happens with online applications for official documents such as visas or passports. About 80% of the countries in the world already have an electronic system that allows people to process and obtain a visa online. In the case of passport renewals, this is not yet the case.
Some governments already have an online system for renewing passports, while the vast majority still require their citizens to come in person to the offices to process the application.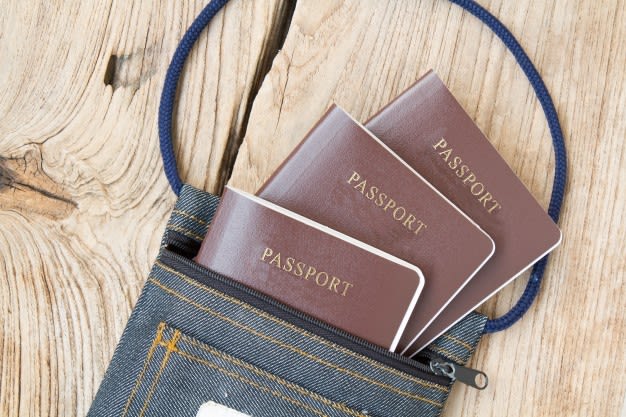 However, we know that because of the Coronavirus Pandemic that is affecting everyone, governments in the near future will begin to implement electronic systems to process various types of documents, such as passport renewals.
In iVisa we have decided to start informing all our public about the steps that must be followed to process an online passport renewal and the requirements that must be met in order to apply online.
FREQUENTLY ASKED QUESTIONS (FAQs)
Why is it so important to renew a passport?
Passport renewal is important because it is the process in which passport validity is updated. Renewing a passport is a requirement for all Japanese who wish to continue traveling the world. Bear in mind that the passport is our identity card in other countries and if we do not have a valid one, the immigration authorities will not be able to validate us or let us enter their country.
As a Japanese citizen, is it possible to apply online for my passport renewal?
Currently, Japan does not yet have online applications for issuing or renewing passports. However, because of the Coronavirus Pandemic, many governments will be implementing digital processes so that their citizens can process online and need not have to go to crowded offices.
In iVisa, we are sure that the steps taken by the different countries to apply online will happen soon and that is why we want to anticipate and inform you in advance about how you will have to apply online to renew your passport.
How do I know if I am eligible for the online application?
The requirements that citizens must go through to process their passport renewal online will vary depending on their nationality. Nevertheless, we gathered the most general ones that most governments ask for:
The passport can't be damaged and it must be in your possession.

It was issued on your 16th birthday or older.

It was issued within the last 15 years.

If you changed your name, you must submit a legal document that proves it.
What documents do I need to send to apply online?
If you apply with iVisa, you will only have to send us these documents:
Passport scan

Passport photo

Valid email address

Payment method
At iVisa we accept all credit and debit cards and we also accept Paypal payments
How long does it take to process my application and how much does it cost to renew my passport?
The prices shown below vary depending on how long you want us to process your online request:
Standard 5 Business Days - USD 76.00

Rush 3 Business Days - USD 106.00

Super Rush 2 Business Days - USD 141.00
The prices shown above include the government fee and the service fee. You can apply on our website here.
How can I submit my passport renewal application online?
The process you need to follow to submit your application online is quite easy. Just go to our iVisa page and fill out a form that is composed of three parts as detailed below:
1.Enter your personal data such as name, surname, date of birth, gender, nationality, etc. Then choose your preferred processing option (standard, rush, super rush.)
2.Review the information you gave and make sure they are correct. You can then proceed with the payment.
3.Upload all the required documents and then click submit.
That's how easy and fast it is to submit an application online. It won't take you more than 15 minutes to complete the entire form, so don't wait any longer and apply now!
What happens after I submit my online application?
We will contact you by email informing you of the status of your application. If we require additional documents or information, we will call you at the contact number you provide in the form you filled out. Once the Government tells us that your renewed passport is ready for collection, we will give you all the instructions by email to receive your document.
How can I check the status of my application?
Login to your account generated in our iVisa page and click on ''my orders'', there you will find the status of your online application.
Incomplete - There are documents that have not yet been sent and/or information from the form that has not been completed.

Received - Our team has received your [online application] and will review all documents and information provided by the applicant.

In progress - Our team is working on your application.

Waiting on Gov - The Government will receive your renewal request and we will constantly be making a follow up until we receive a response.

Complete - They send us confirmation that your passport has been renewed and is ready for collection.
If you still have questions regarding this point, you can contact us by email or chat at any time.
The number of the renewed passport will be the same as the previous one?
No, it won't be the same. Every time you renew a passport a new number will be generated.
Where can I find more information about it?
Just enter here and you will see all the information related to the renewal of passports through online applications. You can contact one of our customer service representatives here and resolve all your questions.