When traveling, the passport becomes the best ally. This document works as an international ID that allows you to easily enter almost any destination unless you need a visa as an extra. For that reason, you should always check your expiration date. The good news for you is that in case your passport is close to expiring, it's possible to request a passport renewal in one day to have your document ready as soon as possible.
If you want to get your renewal that fast, you need to apply online through the iVisa's website. You may have questions regarding this process, so we're ready to answer them in the FAQs below.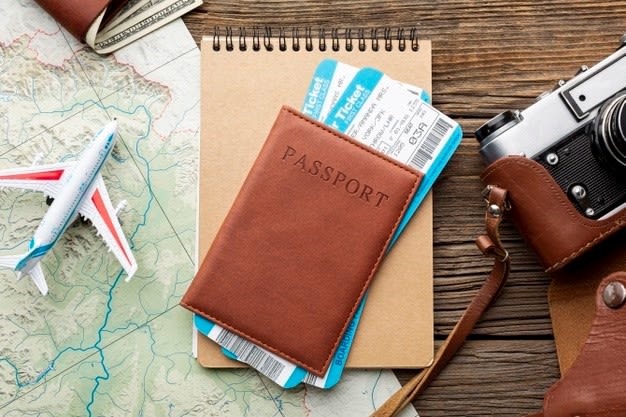 Frequently Asked Questions
What does it mean "passport renewal" and why is it important?
Passport renewal is a process that updates your passport to be able to travel internationally. Many countries ask you to have your passport with at least 6 months of validation, otherwise, you cannot enter their territories.
As you can guess, that's why it's so important to renew your passport before it gets expired. You surely don't want to find any trouble in a foreign airport.
How do I know if I can renew my passport online?
You can verify that you're able to renew your passport by simply reading the following conditions:
You have your passport in your possession at this moment.

Your passport is in great condition (it's undamaged).

Your passport was issued when you were 16 years old or older.

You got your passport in the last 15 years.

Your passport was issued in your current name or you can document the name change.
Take note that these requirements are necessary if you plan to renew your passport online. In case you want to do the process in person, you'll have to ask the official entity in charge for more details.
Can I get my passport renewal in one day?
Unfortunately, it's difficult to get a passport renewal in one day if you don't want to leave home. What you can do for sure is to apply online for a renewal application in less than one hour and get the process ready in less than one week. All of this is possible using iVisa's service.
What documents are required to apply online with iVisa?
After you verify that you can renew your passport online, it's time for you to gather the documents required to apply. If you decide to follow the process with an official government website, you'll probably have to be very careful with all the steps to follow. On the contrary, with iVisa, you'll only need easy things that you may already have:
You need a scanned copy of your passport main page (it must be clear).

You also need a passport-size photo. You don't have to go to a photo studio, you can use My Passport Photos to get your photo in a few minutes.

A valid e-mail address to get your renewal.

Lastly, you need valid payment Methods – iVisa allows you to pay with credit or debit cards, but you are free to use PayPal as well.
What are the processing times and prices to renew my passport with iVisa?
The price will be determined depending on how fast you want your renewal. The faster you want your passport, the more you'll be charged. These are the options you can choose:
Standard Processing Time: You'll have to wait 5 Business Days and you'll have to pay USD 76.00

Rush Processing Time: You'll have your renewal in 3 Business Days by paying USD 106.00

Super Rush Processing Time: This is the fastest option of the three. You'll only wait 2 Business Days, but you'll have to pay USD 141.00

How can I send my passport renewal application form?
The online form to renew your passport tends to be very easy to complete. The thing is that you can find it a bit tedious if you do it by yourself instead of using certain services like the one iVisa offers.
In case you want to renew your passport with an official government site, you'll have to download your form filler first. After that, you have to fill it out with all the proper information. The next step is to submit your most recent passport and the Name Change Documents if necessary. Next, you'll have to upload the passport-sized picture. The following step is to calculate the fees by yourself, which can be something tricky so you must be very careful. In the end, you send your application form and you get a number to track it.
This is the process you have to make only by using the official government website, it's different if you take advantage of the iVisa's service.
How can I renew my passport online with iVisa?
iVisa created an easier process to receive the passport renewal, so you don't waste time in a long line at a Government office and you don't stress about the burocreatic process on the official website. Remember that if you need help, you can reach out for iVisa's customer support 24/7.
To get your renewal, you have to follow these steps:
1.First, fill in the online form with your information. In this part, you also have to choose a processing time for your application.
2.Second, review the information, check that everything is correct, and proceed with the payment. Be careful in this step, because one mistake could invalid your passport renewal.
3.Third and last, upload the documents required to complete your application. Only after that, you can click on the submit button and wait for your notification via email.
You won't need more than 15 minutes to complete the online form, so better take a short break during your weekdays and get ready to receive your passport very fast.
When should I apply for my passport renewal?
As a general recommendation, you should apply for it at least one week in advance, but as you read before, iVisa can deliver the passport renewal in less than 5 business days. The recommendation of the week in advance is made to avoid any trouble during your travel plan.
Is it possible to apply for a passport renewal during the COVID-19 Pandemic?
As you might know, the COVID-19 Pandemic is affecting a lot of people at the moment. That's why you should read the international travel advisory made in your country first. You can read that information by visiting your Government's official website, and you can also get other useful tips in the last articles on our website.
Where can I find more information about passport renewal?
Don't stress too much if you still have doubts about your passport renewal, we've got your back! You can reach out to our customer service or explore iVisa's website.
Keep in mind that with iVisa you'll get a great option to simplify a process that can be very tiresome, especially when you want to travel fast. If that's your current situation, you can always apply online with this safe service and have a step closer to your next adventure.