Traveling is always a pleasure, even when you have to prepare a long to-do list. One of the things you can never forget is the passport because if it's expired, it will be difficult to travel abroad. You should know that having a passport renewal NYC is possible, even if you'd like to do this process online.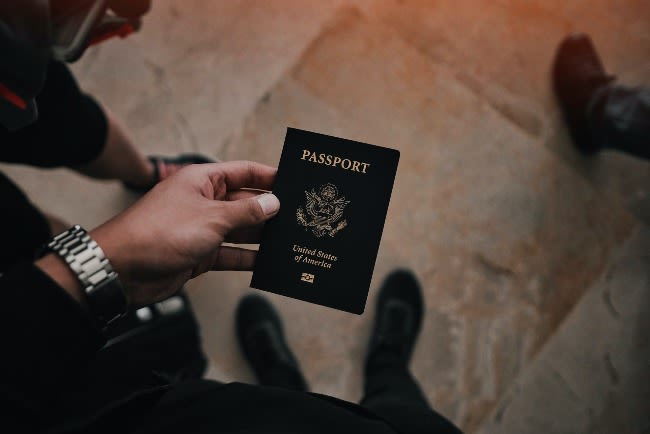 Having your US Passport renewed has become crucial for travel purposes. However, processing this document can be time-consuming due to crowds and wait times at the Secretary of State. It can also be uncomfortable within the current pandemic context in NYC. iVisa.com can make your life easier by taking care of your passport renewal process. You just have to apply online through our secure platform, and we will guide you to do the rest. Please keep in mind, this is an exclusive service for US Passport Holders living in the US.
Start your passport renewal process now
How does this service operate?
There is no need for research, we will help you with everything from start to finish. We guarantee you will renew your passport effortless following these steps:
Step 1: Fill out our online form, upload your passport photo, and pay with one of our online payment methods (Paypal, debit, or credit card).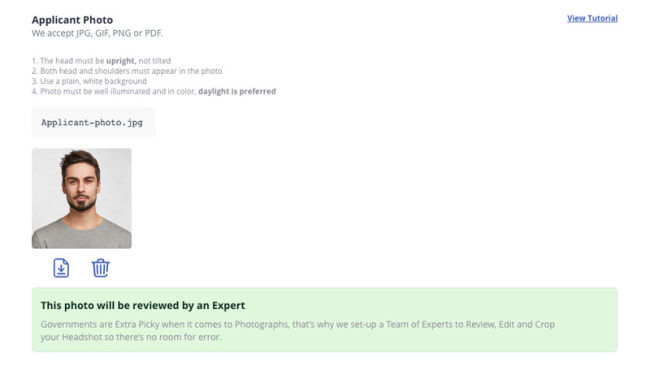 Step 2: Collect your passport kit at home, sign your form, pack everything and leave it at the closest post office or mailbox.

Step 3: Follow-up and track your kit status at any time during this process.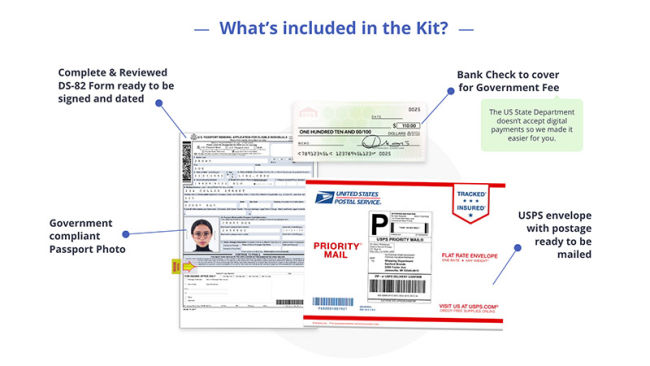 Our simple steps come along with great benefits for you:
Effortless Process We do all the work for you, you just need to follow the steps.
Government Compliance Our team of immigration experts will review your application and photo to check if they suit government guidelines, making this process error-free. In the implausible scenario, you get your passport application rejected, you will receive a 100% reimbursement.
Your passport will be sent directly to the government authorities There is no need for you to send us your passport. Your kit will come with everything, all you need to do is sign it, and mail it.
We save you time and money If your travel is more than 6 weeks ahead, we have two available processing speeds: government expedited service (4 to 6 weeks) or government standard service (from 10 to 12 weeks).
Please consider that you are only eligible for this service if your travel is coming up later than 6 weeks. Otherwise, you will not obtain your new passport before your departure. Renew your passport
Frequently Asked Questions
Can anyone apply for this service?
No, only US Citizens holding a valid US Passport and living in the country can apply for this service. If this applies to you then you will also need to meet the following criteria:
Your current passport must be in your possession and in good conditions.
You must be at least 16 years of age.
Your current passport must have been issued within the last 15 years.
You must still have the same name, as stated, in your current passport.
Do I need to send my present-day Passport to iVisa.com?
No, you do not have to send us your present-day passport. iVisa.com will send you a renewal kit containing:
An already reviewed DS-82 Form filled with your information, ready to sign.
A printed & stapled Passport Photo.
A Bank cheque to pay for the Government Fee.
A USPS Envelope with Postage, ready to be mailed.
The simple remaining things for you to do are to sign, load your package (including your present-day passport), and mail the kit at your closest mailbox. The faster you ship it, the faster your renewal process will start! Do not wait for more.
Start your renewal process now.
Why should I trust giving my SSN to iVisa.com?
We require your SSN for the mandatory purpose of the completion of your DS-82 Form, as per government requirements included in your Passport Renewal application. At iVisa.com, we consider data ownership is a fundamental human right; you are your data's-only owner. Besides, we are not licensed nor interested in selling any of your information to third parties. All information provided to iVisa.com completely complies with the General Data Protection ("GDPR") and the California Consumer Privacy Act ("CCPA").
Begin your passport renewal now.
Will iVisa.com notify me when my passport process is done?
Yes. Our customer care team will let you know milestones during the entire process. Keep always present the regular government times: the US Government standard service takes about 8 to 10 weeks and their expedited service takes about 4 to 6 weeks, counting from the date they got your package.
Apply now for your passport renewal.
What happens if my passport application is denied?
In this absurd scenario that the US Government denies your passport application, we will give you a 100% refund of our iVisa.com Fee. If you're available to apply now.
Get started on your passport renewal.
What if I make a mistake while doing the process?
Our team of experts is available 24/7 to support you in case you have any questions or doubts. Their main priority is to double-check your data and submit the corrected documentation to ensure an error-free process.
How much time does it take to obtain my new Passport?
As stated before, the US Government offers two expenditure times: A standard passport renewal service taking 8-10 weeks and an Expedited Service taking less time, 4-6 weeks for an extra fee of $60USD.
Begin your passport renewal now.
I will travel in less than 6 weeks. What should I do?
If you are traveling in less than 6 weeks from now, you should get in touch with a government-licensed agency or center. Our renewal process takes at least 6 weeks enabling support from our team of experts and ensuring application acceptance.
How should I proceed in case I'm not eligible for renewing my passport online?
In case you are not a suitable candidate for this process, we are afraid this service is not for you. The best you can do to advance in this matter is to review the US Government website to investigate what should be your next move.
iVisa.com Recommends!
Would you like to have a short cultural getaway? Bordering the US, there is Mexico, a popular destination among people coming from the States. As a country, you can find several destinations for travelers. However, one of the most famous places to visit within, it's the capital: Mexico City, one of the oldest progressively populated urban establishments in the Western Hemisphere, and it is ranked as one of the world's most populous metropolitan areas with 8.8 million inhabitants. It is recognized for its Colonial architecture, iconic artwork, spicy cuisine, and rich cultural heritage. The most remarkable historic places to visit are 1) Xochimilco, a network of channels where flower-ships travel around and you can hang out 2) the historical center, a 10-acre walk where history comes alive with its multiple temples, cathedral, and museums (consider going to the Zocalo, second largest in the world and Mexico's main square, the National Palace and the Angel of Independence) 3) Finally, take a ride around Chapultepec, the city's largest park home to the National History Museum and the Chapultepec Castle.