Traveling is always a pleasure, even when you have to prepare a long to-do list. One of the things you can never forget is the passport because if it's expired, it will be difficult to travel abroad. You should know that having a passport renewal NYC is possible, even if you'd like to do this process online.
If you apply online for your passport renewal, you'll save a lot of time, especially if you use iVisa's service. To help you understand how easy it is to get your passport ready to use, we prepared some FAQs in this article, so keep reading below.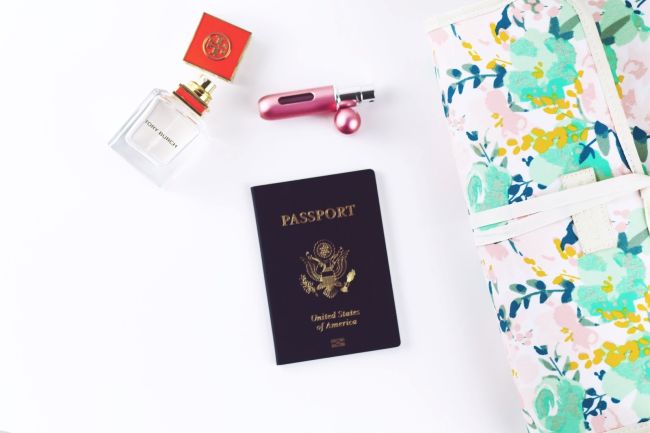 Frequently Asked Questions
What does it mean "passport renewal"?
It means that you must update your passport to be able to travel abroad. The passport renewal is an official process that allows you to keep this document available to use it as an ID whenever you land in a foreign country.
You should know that most of the countries ask you to have a passport with at least 6 months of validation. If you travel to any foreign country with an expired passport, you'll probably have trouble.
There are two ways of having your passport renewal in NYC, one is in-person and the other is by applying online.
How do I know if I can renew my passport in NYC?
You need to meet the following requirements to proceed with a proper passport renewal in NYC:
You must have your passport at the moment.

Your passport is in good condition (well-preserved).

Your passport was issued after you were 16 years old.

You got your passport in your current name or you can prove your name change with valid documentation.
Regardless of your preference for renewing your passport in-person or through and online form, these requirements are essential.
What documents do I need to apply online?
Once you confirm that you have the initial requirements, you'll need other documents to apply online, but don't worry about this part, these documents are a lot easier to find than you think. With iVisa, the online process isn't an obstacle for your travel, on the contrary, it's a useful tool
Here's the list of documents required:
A scan of your passport information page.

A passport-size photo. You can have it by using My Passport Photos

A valid e-mail address where you'll get your passport renewal.

Last but not least, you need a valid payment method. iVisa allows you to pay with a credit/debit card or a Paypal account.
What are the processing times and prices to renew my passport?
The total price to get your passport renewal varies according to how soon you need it. With iVisa you can choose any of these options:
Standard: You'll receive your passport in 5 Business Days and you'll have to pay USD 76.00

Rush: Your passport renewal will be ready in 3 Business Days by paying USD 106.00.

Super Rush: This is the fastest option iVisa can offer. You can receive your passport renewed in 2 Business Days, but you'll have to pay USD 141.00.

How can I send my passport renewal form?
Passport renewals forms are usually very simple to complete, but they can be a little bit tricky if you complete them by yourself. These forms require a lot of attention and time since the U.S. Government is very strict with the rules to follow. If you want to avoid all the headaches about this bureaucratic process, you can simply apply online with iVisa. In this company, we always take care of the hard part so you can relax and prepare for your trip.
If you decide to renew your passport with an official government site, then you have to know the following: it has a lot of steps. First of all, you have to download your form filler. Second, you fill in the form with all the information required. Third, you must submit your most recent passport cautiously and you also have to upload a passport-size photo. After that, you must calculate the fees by yourself. Finally, you send your application and wait for your renewal appointment with a tracking number.
It's not too complicated but it's a tedious process, and more if you have no time to take care of all the steps.
How can I renew my passport online with iVisa?
With iVisa, the burocreatic system you find with the official government site gets easier. You have to follow 3 steps to get your passport renewal:
1.First, you have to fill in the online application form with basic information like name, address, and phone. You must also select the processing time you prefer.
2.Second, you have to review the information you gave in the first step and you also have to pay for the service with a credit/debit card or a Paypal account.
3.Third and last, you must upload the scanned copy of your passport and a passport-sized photograph. After that, you can send your online form.
Once you're ready, you'll only have to wait for your passport renewal via e-mail. Be sure to offer a valid e-mail address so you don't lose any detail about the process.
How much time do I need to apply online?
iVisa has a modern and reliable system, so you don't need to spare more than 15 minutes to complete the online application form. It's less time than drinking a glass of water, so it's an excellent option for you, even on a working day. When should I apply online for my passport renewal?
As a general recommendation, you should do this process at least one week in advance. iVisa can have your passport ready in less than 5 business days, but it's better to take the week in advance to avoid issues while planning your trip.
Can I find passport renewals forms during the COVID-19 Pandemic?
The Covid-19 Pandemic is affecting all of us, so New York is not an exception. You should read the international travel advisory published on the Official US Government website before renewing your passport. Remember that you can also read the last articles on our blog to get more information about this topic.
Where can I find more information about passport renewal in NYC?
Do you have more questions about your passport renewal? Then don't worry, we've got your back this time. You can contact us via chat, or you can research more information by exploring iVisa's website.
iVisa is always ready to help you with anything you need about traveling safety tips and documentation. You cannot only get your passport renewal with our service, but you can also read other information that could be useful for your trip. Take a look at our website, you surely won't regret it!