The US Government rules for a passport renewal are very clear and strict about the conditions your documents should meet to process your request. Usually, those rejected applications by the US Government are related to the conditions of your documents. Scratches, stains, pencil marks, bendings, and other common damages could make your documents unacceptable for the US Government services. So, if you are wondering, can passport renewal form be folded? In this article you will find the answer.
We know that now you're wondering how to ensure that your documents are delivered to the US Government in good condition. Well, to help you renewal your passport, iVisa.com offers an online service that allows you to complete the process from your home. Through the online form created by iVisa.com, you will be able to take care of it all in just a few minutes.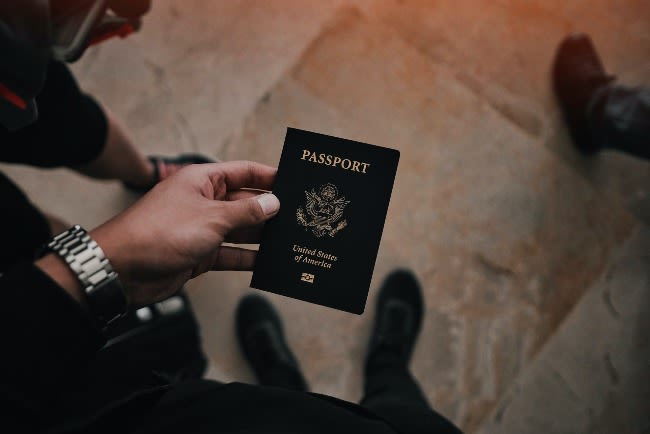 View the article below to get the answer to your the question, can passport renewal form be folded?
How does the passport renewal service with iVisa.com work?
Type in your information in the online form.
Attach a recent photo of you to the online form. (Full face, front view, high-resolution image recommended).
Complete the payment for the US Government and iVisa.com fee.
Receive your passport renewal kit, follow the instructions and take your package to the nearest mailbox or post office.
Track your passport renewal process with our frequent updates
Get your passport.
The following sections provide more answers to the question: can passport renewal form be folded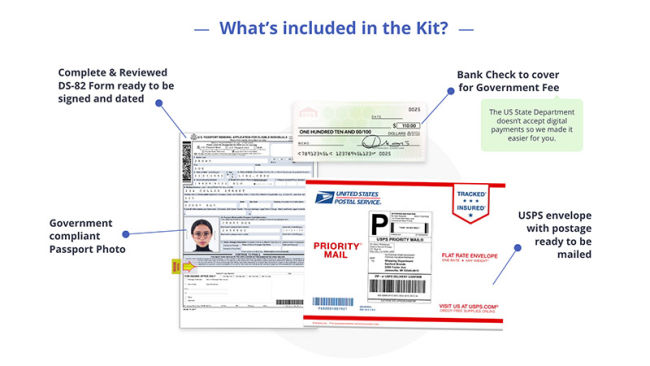 Frequently Asked Questions
What are the conditions to be eligible for the passport renewal service with iVisa.com?
You must be a US Citizen holding a valid US passport, currently living in the US.
You must be 16 years or older.
You must have a valid Passport issued within the last 15 years.
Your current ID must match the name in your passport.
Please be aware that if you need to receive your new passport in less than six weeks, you are not eligible for our service as your document won't arrive on time. In the next sections we answer the question, can passport renewal form be folded?
Does iVisa.com need my current Passport?
No, your current Passport is not needed to process your online application form with us. However, keep your Passport at hand and in good condition to put it together with the renewal kit and mail it to the US Government. Your passport renewal kit contains:
A prefilled DS-82 form. You only need to sign it.
A Passport Style Photo. (Government compliant).
A bank check to cover the US Government fee.
A US Postal Service envelope.
The envelope contained in your renewal kit allows you to pack the DS-82 form without folding it.
We invite you to continue reading for more information about passport renewal.
Why Should I share my SSN with iVisa.com?
Your SSN details are needed to process your passport renewal. We assure you we don't share or license your information with third parties.
We comply with the General Data Protection (GDPR) and the California Consumer Privacy Act (CCPA).
What if I make a mistake during the application?
Our customer service team is ready to help you 24/7. Also, our experts will review your information to ensure your application is error-free. To avoid problems with your application remember that the passport renewal form cannot be folded.
How long does it take to receive my new passport?
After dropping your passport renewal kit at the closest mailbox/post office, your passport should be delivered at your door in 8-10 weeks (under the US Government standard service). If you need your new passport sooner, you can shorten the waiting time to (4-6 weeks) by paying an extra fee of USD 60 for the US Government expedited service.
How much does it cost to renew my Passport?
There are two associated costs when you take advantage of the online passport renewal service of iVisa.com:
US Government: Service:
USD 130 (8-10 weeks) Standard service.
USD 60 (4-6 weeks) Expedited service.
iVisa.com passport renewal kit:
Select Kit Shipping Time: Same Day Free Shipping (cut-off 2pm EST) for $72
Select Kit Shipping Time: 2 Day Free Shipping for $60
Select Kit Shipping Time: 4 Day Free Shipping for $40
What should I do if I'm not eligible for the online passport renewal service?
If you confirm that you are not eligible for the online renewal service, please go to the US Government site to know what steps you should follow.
iVisa.com Recommends
When you think about Perú, It is impossible not to think about Machu Picchu and we suggest you visit there. This impressive citadel called the lost city of Incas is one of the seven wonders of the world and is also among the ten places everyone must see at least one in a lifetime. Watching the fog vanish to sunrise over Machu Picchu is one of the most recommended activities for tourists.
There are many ways to get to Machu Picchu. You can hire a van or take a train to Aguascalientes. From there, early in the morning, reach the top on a bus or by foot. For the darest adventurers, it is possible to trek the Inca path. During four days and 40 km., this path takes you through beautiful roads and millenary stone stairs, woods, valleys, and mountains to leave you at the city entrance.