If you are an American citizen and you want to renew your passport as soon as possible, then you've come to the right place. At the time of traveling, you can't ignore this document, as it works as your international ID. You should also know that getting a passport renewal in New Jersey is possible without having to leave the house.
With iVisa you can apply online to obtain this renewal. This way, you can forget about long lines or an unnecessary trip that could delay your plans.
To read more information about this process, you can read the FAQs below.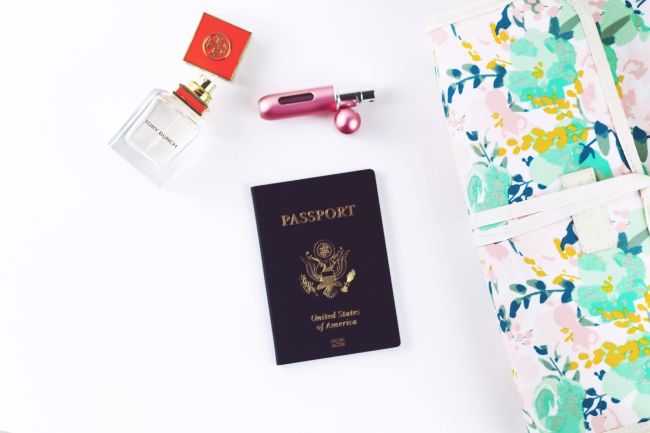 Frequently Asked Questions
What is a passport renewal?
Passport renewal is a process that updates this document to use it properly when exploring other countries. This process is important because most of the countries ask you to have a passport with at least 6 months of validation.
You can have your passport renewal in-person or you can apply online.
How do I know if I can renew my passport in New Jersey?
There's a list of basic requirements you should meet before applying for your passport renewal. It's not hard to meet these conditions, so take note:
You must have your passport in your possession at the moment.

Your passport must be in good condition (well-preserved).

Your passport was issued after you were 16 years old.

You got your passport in the last 15 years.

You got your passport in your current name or you can document your name change.
If you can't achieve any of these, then you'll only be able to get your renewal in person.
What requirements do I need to apply with iVisa?
There's an option to get your renewal faster and easier by applying online, and that's using iVisa's service. In this case, you'll only need a few extra documents to complete the process.
To get you an idea, the requirements mentioned before are harder than the ones iVisa asks you to have. Here's the list required by iVisa:
A scanned copy of your passport (it must be clear).

A passport-size picture. Don't bother about going to a photo studio, you can easily use My Passport Photos to get this part handy in a few minutes.

A valid e-mail address to obtain your renovation once is ready.

You need a valid payment method too. You can pay with a credit/debit card or Paypal.
What are the processing times and prices to renew my passport with iVisa?
With iVisa, you can choose one of the following three processing time options. Remember that each of them has a different price according to your needs. If you want to have your renewal as fast as possible, you'll have to pay more:
Standard: You'll acquire your renewal in 5 Business Days and the price is USD 76.00.

Rush: Your passport renewal will be ready in only 3 Business Days if you pay USD 106.00.

Super Rush: This is the fastest alternative, so you get your passport renewed in 2 Business Days, but you'll have to payUSD 141.00 this time.
What you can confirm is that even by choosing the least expensive option, you'll get your renewal very fast.
How can I send my passport renewal form?
There's a certain number of steps you should take if you decide to apply through the official website of the United States government. They're not too complicated, but they require a lot of time and work on your part.
The first thing you must do is to download your application form. After that, you're required to fill out the form. The third step is to submit your most recent passport and also the passport-size photo (you have to be careful with the uploading). Next, you have to calculate the fees by yourself according to what type of renewal you want (passport book, passport card, or both). Finally, you send your application and wait for your passport renewal appointment with a tracking number you'll get via email.
How can I renew my passport online with iVisa?
A good advantage of applying online with iVisa is that you can save a lot of time. This company is well-known for its help to get your renewal as soon as possible. Here's the 3-step method you have to follow:
1.First, you have to write your general information in the initial form. At this point, you also have to select a processing time. Keep in mind that your selection determines the amount of money you will be charged.
2.Second, you have to make a quick revision of step one. You must also pay the service using one of the methods mentioned above.
Last but not least, the third step will require you to answer a personal questionnaire and upload the digital copy of your passport.
After that, all you have to do is hit the submit button and wait for your passport renewal to arrive on the timeframe of your choosing.
How much time do I need to apply online with iVisa?
iVisa can guarantee that in less than 20 minutes you'll be ready. That's a coffee break in the evening.
When should I apply online for my passport renewal?
You should ask for your renewal at least one week in advance. As you saw with the information above, iVisa can get your passport in less than 5 business days, but it's better to avoid a tight date, especially if you want to plan your trip without any obstacle.
Can I renew my passport during the COVID-19 Pandemic?
You might find a reduction in passports operations during the COVID-19 Pandemic. The U.S. Department of State recently stated that it was necessary to prevent the spread of the COVID-19, so the expedited passport processings are temporarily suspended. This is probably the most important thing you should know before applying for your renewal.
You can read all the information the U.S. Government offered on this website to avoid any difficulty in your travel plans.
You can also read the last articles on our blog if you have more doubts.
Where can I find more information about passport renewal in New Jersey?
For a better resolution or personalized attention, you can contact us here. We'll be ready to assist you with any questions you have.
As you can notice, the passport renewal for U.S. Citizens in New Jersey is very easy to obtain. You can go through the process from the comfort of your own home, it's affordable, and you can do it at all hours, day or night