Whether for an upcoming trip or just to keep your documents updated, renewing a passport never hurts. Also, it's now possible to obtain a passport renewal in Virginia just by applying online and spending about 20 minutes to complete a form. It seems simple enough, and rest assured it is.
This process should not be an obstacle for you to have such an important document at hand and updated for your next journey. In this article, iVisa.com will explain the steps to follow, what requirements you need and even the prices to get your renewal successfully.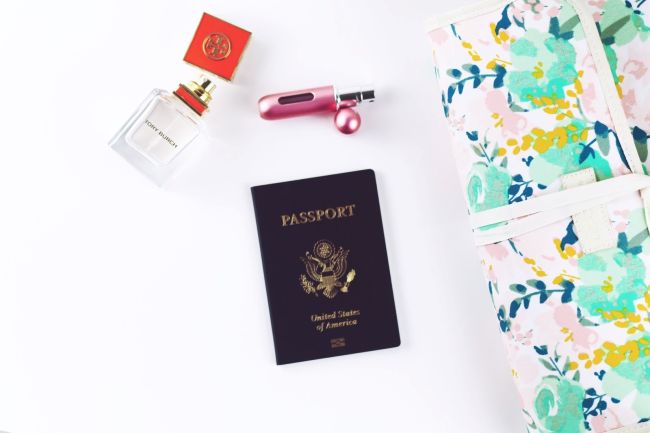 Frequently Asked Questions
What is a passport renewal?
This is a process that allows you to update your passport to use it legally when traveling. Multiple countries don't allow you to land on their territories with an expired passport, and there are even cases in which you need to have at least 6 or 3 months of validation.
That's why it's so important to renew your passport before the expiration date gets closer. You surely don't want to find any difficulty in a foreign airport.
How do I know if I can renew my passport in Virginia?
It's quite easy to verify this information. You just have to answer the following questions:
Do you have your passport in your possession?
Is your passport in great condition, without scratches or torn pages?
Did you get your passport when you were at least 16 years old?
Did you obtain your passport in the last 15 years?
Did you get your passport in your current name or can you prove your name change?
If you answer "yes" to all of these questions, then you're ready to apply for your passport renewal online, but if there's one question with a negative answer, then you'll only be able to renew it in person.
What documents do I need to apply online with iVisa.com's service?
The documents that iVisa.com asks are easy to fulfill and you may already have some of them. Here's what you need:
A scan of your passport – iVisa.com will ask you to upload a digital copy of your passport while you fill in the online form. Do the scan beforehand for your convenience.
A passport-size photo – You don't need to go to a photo studio, you can use My Passport Photos.
A valid e-mail address to get your renewal.
Payment options – iVisa.com accepts both credit and debit cards, but if you have a Paypal account, you can use that as another payment method too.
What are the processing times and prices?
A good advantage of applying online is that you can save a lot of time. iVisa.com is well-known for its help to make you get your passport renewal as soon as possible. As a U.S. citizen, you have three options:
Standard Processing Time: You'll wait

5 days

and you'll have to pay U

USD $96.99

Rush Processing Time: You'll have your renewal in

3 days

if you pay

USD $143.99

Super Rush Processing Time: This is the fastest option. You'll only wait

36 hours

, but you'll have to pay

USD $198.99
How can I send my passport renewal form?
If you decide to apply through the official website of the United States Government, you will have to follow a series of steps that, while simple, require a lot of time and dedication.
First, you have to download the form and fill it out with all the details they ask for. Then you must upload your most recent passport and also the name change documents (only if necessary). The next step is to calculate the fees carefully to know what you'll have to pay. Then you'll have to send your application and also wait for the tracking number via email to be able to track your application correctly.
It can be a tiresome work if you're in a rush, that's why iVisa.com designed a simple method for you.
How can I apply for my renewal with iVisa.com?
The application form couldn't be easier. iVisa.com designed a great option for you if you prefer something fast and effortless. Keep in mind that if you have doubts while completing the form, you can call iVisa.com support service 24/7.
The form consists of three simple steps:
The first one will require you to fill in your general information. At this point, you are also expected to choose a processing time. Remember that your choice determines the amount of money you will be charged.
The second step of the application form consists of a quick revision of the information you gave in step one. You must also make the payment at this point, using your credit/debit card or Paypal.
The third step will ask you to answer a personal questionnaire and upload the documents (scanned copy of your passport and the photograph). After that, all you have to do is to hit the submit button and wait for the passport renewal on the timeframe of your choosing.
How much time do I need to apply online?
You don't need more than 20 minutes to complete the online application form. It's the same amount of time you could spend taking a break during your working day, so it's an excellent alternative for you.
When should I apply for my passport renewal?
The general recommendation is to apply for this process at least two weeks before the departure date. Of course, you can apply anytime if you're not planning any trip soon.
Can I find a passport renewal in Virginia during the COVID-19 Pandemic?
The COVID-19 Pandemic is affecting everyone at the moment. That's why you might find a reduction in passports operations nowadays. You should also know that the U.S. Department of State recently declared that it was extremely necessary to avoid the spread of the COVID-19, so the expedited passport processings are suspended, at least for now.
Consider that information before planning a trip. We recommend you read the information the U.S. Government offered on this website to avoid any issues in the future. On that website, you can also read more travel advisory tips.
You can also read the last articles on our blog to get more safety tips.
Where can I find more information?
If you still have questions about the passport renewal, we're ready to assist you anytime. You can reach out to our customer service or explore iVisa.com's website.
As you can notice, the passport renewal in Virginia is very easy to get. You can go through the process from the comfort of your own home, it's affordable, and you can do it at all hours, day or night.