IMPORTANT: We know that currently the processes of issuing and renewing passports are done in person, however, we also know that very soon, most government offices will digitize their processes for obtaining these documents to prevent the expansion of COVID-19, so that no one has to expose their health on the streets or in enclosed places.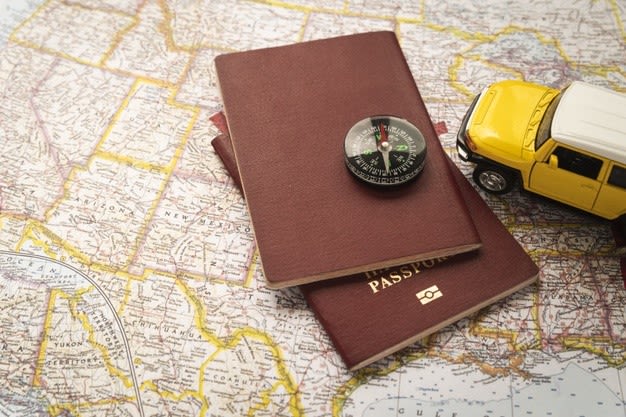 In the following article, we will show you the most common questions and answers that customers usually ask when making an online application for this type of documents.
FREQUENTLY ASKED QUESTIONS
What is the purpose of passport renewal?
Any German citizen wishing or planning to travel to another country outside the European Union must have a valid passport at hand.
It is also important to keep in mind that you have to renew your passport from time to time, because without a valid passport, you will not have the option to continue traveling around the world.
How do I know if I am eligible to apply online?
Your passport must meet certain criteria before you can apply online with iVisa:
It must not be damaged.

TThe passport was issued when you turned 16 or when you were older than 18 years old.

It was issued within the last 15 years.

If you changed your name, you must send an official and valid document that confirms this information.
Can I apply online if my passport is lost or stolen?
Unfortunately, it's not possible. In case your passport has been lost or stolen, you will have to go directly to the respective offices in Germany to process a new passport.
What documents do I need to present to apply online?
Normally you present a long list of documents when you approach the office that renews passports, however, with iVisa's online services, you don't need to follow so many protocols and the documents to present are in less quantity:
Passport photo, in order to meet all the necessary criteria for your photo, you can use My Passport Photos and obtain the digital version of the photo adequate for this type of document.

Passport scan, take a picture of the page where your personal information appears, and upload it to the iVisa application form.

Valid email address, that you use frequently. There we will send you all the instructions and information related to your online application.

Payment Methods, in iVisa we accept all debit and credit cards. We also accept payments with Paypal.
How much does a passport renewal cost?
The cost of renewing your passport will depend largely on the chosen processing time. Below are the options:
Standard: We process your online application in 5 Business Days for a total cost of USD 76.00.

Rush: We work on the application process in 3 Business Days. The price for this alternative is USD 106.00.

Super Rush: Recognized as the fastest option, we process your renewal request in only 2 Business Days, but with a total cost of USD 141.00
Apply now and let iVisa take care of the whole process.
How do I submit my passport renewal application online?
The process to follow to send the application online is super easy. You only have to enter our website, fill out the form, upload your documents, and make the respective payment.
Here are the details of each part of the form you need to fill in:
1.Enter your personal information such as full name, email, passport number to renew, nationality, etc. Then select the type of processing time to renew your passport.
2.Check all the data provided and make changes when necessary and then proceed with the payment.
3.Upload the required documents and submit your application.
In just three steps you can apply for your passport renewal with iVisa. So, what are you waiting for? Apply now and forget about the traditional process you used to do.
What happens after I apply online?
Once you have submitted your application with us, you will only have to wait for us to send you the email confirming receipt of your online application.
When the official centers, that process this document, inform us that your renewed passport is ready, we will contact you to give you the details for collecting the document.
What happens if I make a mistake in the online form?
In these cases, you will have to contact us immediately. Remember that all the information you provide in the form will be reflected in your renewed passport.
Therefore, before you send us your application, you should make sure that all the information provided is correct.
Why should I choose iVisa to process my passport renewal?
By choosing iVisa to process any official document such as an eVisa or a passport renewal, you can avoid long queues at offices or embassies to process any document. We have trained professionals who have experience processing these documents for several years and we also manage to obtain your passport or visa on time. Therefore, we guarantee the service we provide and we also protect any information you enter on our site.
Where can I find more information about renewing passports?
If you still have more questions about renewing passports online, you can go to our official iVisa website and contact one of our agents by chat or phone. In addition, you can find more FAQs related to this topic at this link.