When we plan a trip everything becomes happiness and our attention is focused on our travel adventure. We are so excited that we don't realize that our passport is expired or will expire soon. Then we realize that the real problem is that the travel date is too close. Everything turns into a nightmare, probably you start thinking that now you have to cancel your trip because the administrative transactions are so extensive that surely this process will take too long. Don't get stressed, luckily many embassies or migratory institutions, including Canadians, have digitized their procedures.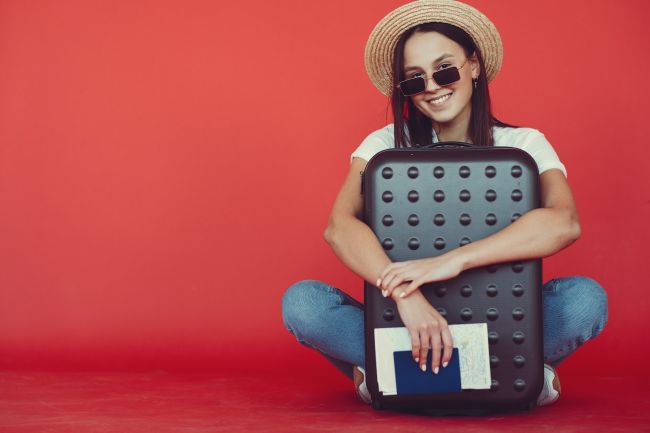 Nowadays, having a passport renewal for Canada is simpler than applying for a new one and everything becomes easier and faster with iVisa services. Its process only requires some documents and personal information, iVisa will take care of the rest. You just will need to worry about your itinerary and enjoy thinking about what comes up with this trip.
In this article, you will learn everything about a Canadian passport renewal and how you can get it in an easier and simpler way with iVisa. Continue reading to learn more about it.
FREQUENTLY ASKED QUESTIONS
What is an electronic passport renewal?
It is an official procedure created by the Canadian government that permits its citizens to renewed their passport online. It is simpler than applying for a new one, you won't have to visit any migratory office. Although this procedure is online and seems to be simple, you have to follow many steps and it can be extensive. This is why counting with iVisa service will make the process easier and you will have your passport renewed in less time! iVisa loves helping travelers to arrived at their destinations with no complication!
How do I know if I am eligible to apply for passport renewal online?
You can apply for a renewal if you are a Canadian citizen and have 16 years of age and over, you are not going to change your name or sex; the previous passport was valid for 5 or 10 years, it is not damaged and has never been lost or stolen, and finally, if it is not expired for more than 1 year.
Note: If you don't compliance with one or more of the previous eligible requirements, you will need to apply for a new passport.
What are the required documents to renew my passport?
Government requests many documents but with iVisa you will online need to provide these:
A Passport scan: It must be not damaged, valid for five or 10 years, never report lost or stolen. Valid or not expired for more than one year. In case you have a visa or more please send all the pages.

A passport photo: We recommend you to use My Passport Photos they are specialists in compliance with all the requirements for a documentary photo. Note: (on the back of one photo there must be: the date the photos were taken name and address of the photographer or studio).

A Valid Email: We will notify you of everything about this renewal process.

Payment method: it is online. In iVisa, we accept credit and debit cards, in case you have a Paypal account you can use it as well.
What happens if I have a valid visa in the passport I want to renew?
If this is your case, please tell us that you want to keep your visa or visas on it. In this special situation will be necessary to upload scans of all the passport pages. How if the application process to renew my passport?
iVisa has launched this new service to help more travelers around the world to visit all the destinations they want. Of course, thinking in simplify every process we have created a special Passport renewal form that is short and simple to complete. So here we will tell you all the steps you need to follow to obtain your renewal:
1.First step: You have to complete this form and answer a short questionnaire. Do not worry, about the personal information you need to provide, they are simple and general. We will protect all your information. Then you need to provide your personal email address, ensure it is correctly spelled. We'll notify you of all the relevant information regarding the process.
2.Second step: Double-check the information provided. Once you submit the application any modification can't be done. Then upload all the required documents: passport photo and passport scan. By this time you will also need to select a processing time. Keep in mind that your selection will change the price of our fee.
3.Third step: Once you complete all the previous steps you can make the payment. It must be online, you can use a credit or debit card, and if you prefer a Paypal account it is also permitted.
Click here to start your application and get your passport renewal with us.
How long does it take to have a passport renewal with iVisa?
In iVisa we have available three types of processing time. You can select the one of your preference. Keep in mind, that the earlier you want renewal the more money you will have to expend. Here you can see these options:
Standard Processing: 5 Business Days

Rush Processing: 3 Business Days

Super Rush Processing: 2 Business Days
What is the cost of a passport renewal with iVisa?
The government fee costs USD 120.00, apart from this fee you will pay the iVisa service fee. It will vary according to the processing time you select. Here you can see the options:
Standard Processing: USD 35.00

Rush Processing: USD 35.00

Super Rush Processing: USD 35.00

How can I renew my passport during this Pandemic context?
Due to COVID 19, all the government processes are taking more time to be completed. Even though the procedure is the same. You can renew your passport with us, we are glad to help you.
Where can I find more information about this product?
If you still have more doubts or require extra information, you can always contact iVisa's customer service staff, just click here and start chatting with one of our representatives, this is the easiest way to get quick answers to all your questions. We will be pleased to assist you in the whole process 24/7.
Don't think it too much, renew your Canada passport with iVisa now.