We all understand the importance of having all our documents valid, like identifications, driver's licenses, and above all, if we talk about travel, the passport. This document is a type of international ID, which will allow you to make international trips. It is an extremely important document for Americans when it comes to travelers. Probably if you don't have a passport or your passport is expired, you won't be able to complete your trip. That's right, the passport is that important.
But now, that you have checked the expiration date of your passport and you have realized that it will not be valid for the time of your trip, what can you do? Where can you renew your passport in Chicago?
Fortunately for you (and many other travelers), iVisa has launched a new product to help you solve this situation. The new Passport Renewal process will help you to obtain your new passport in the easiest and fastest way possible. Forget about going or setting an appointment on the immigration office, since you can apply for it 100% online.
Keep reading because we will explain to you exactly how this product works for you: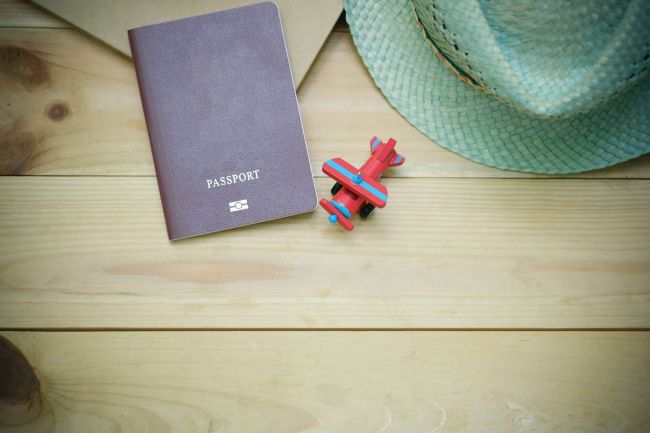 FREQUENTLY ASKED QUESTIONS (FAQ)
What is Passport Renewal?
It is the way to obtain a new and valid passport so that you can travel internationally. Take into account that your passport must be valid and cover the entire period of time of your trip, so if this is not your case you should think about renew your passport soon.
If you are in a rush and want to renew it fast and don't waste time on it, we highly recommend you submit your application with our website. Our iVisa team will take care of the overall process so you won't have to worry about anything. Apply here.
How do I know if I can renew my passport online?
You can be sure if you can renew your passport online by reading the following:
If you have a passport

If your passport is in good condition

If your passport was issued when you were 16 years old or older.

If your travel document was issued in your current name or in case you have changed your name, you must show a document that supports this.
All the specifications mentioned above are important for us to renew the passport. In case you don't comply with these specifications you will have to coordinate an appointment to renew your passport at the nearest immigration office in Chicago.
Which are the required documents to apply?
Once you confirm that you can renew your passport online, it will be time to search for the necessary documents so that our team can help you. You will need to:
A copy of your passport information page.

A digital photo of you: It must be in full color and your face must be visible. If you don't have a passport photo type we can recommend you to use My Passport Photos service.

Your valid e-mail address.

Choose your payment method. You can use your credit/debit card or your PayPal account.
Once you have all the requirements you will be ready to apply for your passport renewal. *We highly recommend you submit scans in full color of the required documents.
What are the processing times and prices for my passport renewal?
The total amount you will have to pay will depend on the processing time you choose, for this, we have three different options for you to choose:
Standard processing – This is the slowest option, perfect if you are not in a rush. It will take 5 Business Days and the total amount is USD 76.00

Rush processing – Faster than the previous choice, totally worth it. It will take 3 Business Days and you will have to pay USD 106.00

Super Rush processing – Our fastest option! Perfect if you need to obtain it in a short period of time, 2 Business Days and it will be USD 141.00 How can I send my passport renewal application form?
We have developed a simple application form for all our clients who wish to apply for this service. Follow these steps:
1.Fill out your application form and choose the processing time that's best for you.
2.Continue with the payment method.
3.Upload your scanned passport copy and all the other documents you might be requested to upload too.
4.Complete your application with your personal information and submit it!
5.The last thing you will have to do is wait until the process is ready and we will contact you by email to let you know.
That's it! It is so easy. Click here to obtain your passport renewal.
If I need to renew my passport, will I obtain a new passport number?
Yes! Everytime you renew your passport you will be given a new passport number.
How long does it take to apply online with Visa?
This application will take you less than 10 minutes, since it's an online form it won't take you more than a few minutes to complete it. Be sure to have all your scanned documents so it will be even faster.
When should I apply for my passport renewal?
Our team highly recommend you to submit your application, at least, 1 week in advanced. This is in order to avoid any type of inconvenience for you and your future trip. Our team will take care of your application through the whole process.
Is it possible to apply for a passport renewal during the COVID-19 Pandemic?
Yes. The process won't be difficult for you in any step, it was designed for it to be easy. However, before your trip, we recommend you to take a look to the measures that the US government has implemented by checking the official government website, aswell to check the measures of the country you will travel to.
Your safety is the most important thing now, but you should now that in fact, it is possible to obtain your passport renewal and travel with it in a safe way.
Where can I find more information about my passport renewal?
We have tried to answer the most typical questions, but if you still have some doubts about it you can contact out customer service channels here. Feel free to contact us whenever you want, we will be happy to answer all your questions and help you through this process. We are available 24/7.
If you are ready to obtain your passport renewal in Chicago click here to fill out your application.