Are you planning a trip? Have you checked your Passport expiry? It is important to get your passport up-to-date before planning a trip. If your Passport is expiring soon and you are looking for how can I process my Passport Renewal in Tucson, you can visit the nearest Passport Office and get your Passport Renewal now.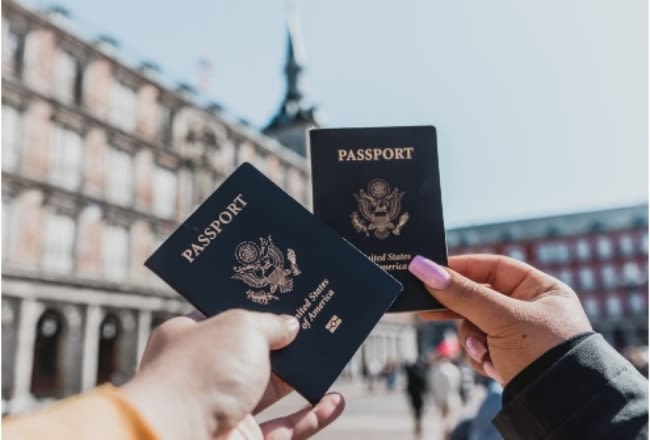 However, if you wish to avoid the rush and wait times in the Passport Office, you can contact iVisa.com and use our unrivaled services to get your Passport Renewal Online from the comfort of your home.
What are the steps to follow to apply for a Passport Renewal with iVisa.com?
With iVisa.com, you can save your time and energy in searching for the correct document on government websites. We will find everything for you and our experts will make sure that your application will have no errors by minutely scrutinizing it:
Step 1: Visit our website to fill out an Application Form online, upload your photo, and pay the processing fee.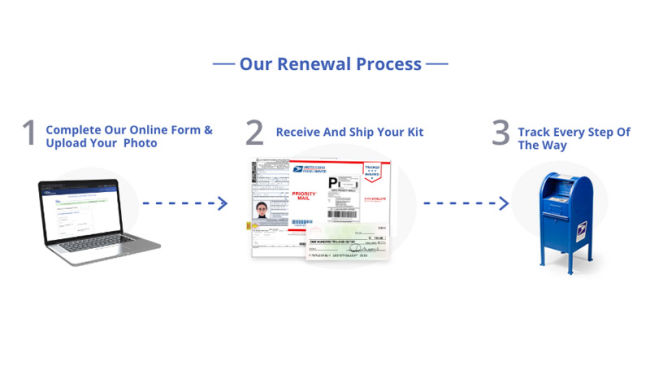 Step 2: You will receive a Passport Renewal kit with everything you need and you just have to drop it at the nearest post office or mailbox.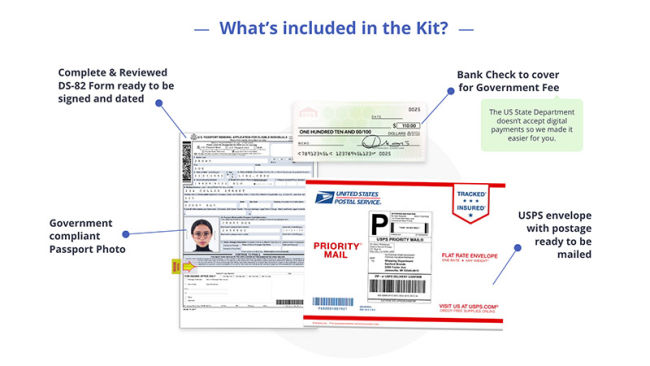 Step 3: It will take 10 weeks or 4-6 weeks to get your passport depending on the processing speed you choose.
To learn more about how can I process my Passport Renewal in Tucson, you can go through the section given below:
Frequently Asked Questions
Who can use this service?
If your Passport is expiry soon and you are assuming how can I process my Passport Renewal in Tucson, you can take advantage of iVisa.com. You can utilize our services only if you are a citizen of the US with a US Passport and currently living in the country. Other requirements are:
Your current passport must be in your possession.
Your passport is in good condition with no damages.
You must be older than 16 years of age.
Your current passport must be issued within the last fifteen years.
Your current name must be written on your passport.
Start Your Passport Renewal Now
Do I need to send my current Passport to iVisa.com?
No, there is no need of sending your Passport to iVisa.com. We will send you a Passport Renewal kit through mail:
A ready to sign DS-82 Form that is completed and reviewed by our experts.
Your printed photograph.
A Bank cheque to pay the Government Fee.
A ready to ship USPS Envelope with Postage.
Learn More about how can I process my Passport Renewal in Tucson.
How can I track my Passport Renewal procedure?
You will receive updates from our customer support team on a regular basis about the processing of your Passport Renewal.
What if my Passport Renewal application gets rejected?
The rejection of your Passport Renewal application is a highly unlikely possibility. However, if that happens, we will refund your 100% amount of the processing fee paid to iVisa.com.
Get More Information here about how can I process my Passport Renewal in Tucson.
Is it safe to share my SSN with iVisa.com?
Yes, it is totally safe to share SSN with iVisa.com as we assure the safety of your confidential data with our advanced security systems and allow only authorized professionals to access it.
How can I clear my doubts?
To clear your doubts, you can visit our website or contact our customer care support.
iVisa.com Recommends
Are you looking for a destination to see during your next vacation? Let us help you in finding the best location that offers you a large number of attractions to see. You can plan a trip to Germany during this vacation. Among several beautiful attractions of this country, you must add the Rugen Cliffs to your travel itinerary. This stunning cliff is located in the Jasmund National Park on Rugen Island where you can see a constant erosion of chalk that takes place from the cliff high above the Baltic Sea. You will be amazed to see the most majestic part of the cliff, Konigstuhl that is 118 meters high. You can also view the unspoiled forests behind the cliffs if you love nature. Another wonderful location of Germany that you cannot miss is the small mountain town of Berchtesgaden, which played an important role in shaping the history of Germany. Plan your trip now and Get Started with Your Passport Renewal!!