Passport renewal application is tiring and time consuming. If you have an expired passport, you will not be allowed to enter another country. Thus, passport renewal is necessary.
The passport renewal application form, the process, the appointment, and its obtention are just some of the points we will discuss in this article that iVisa has prepared for you.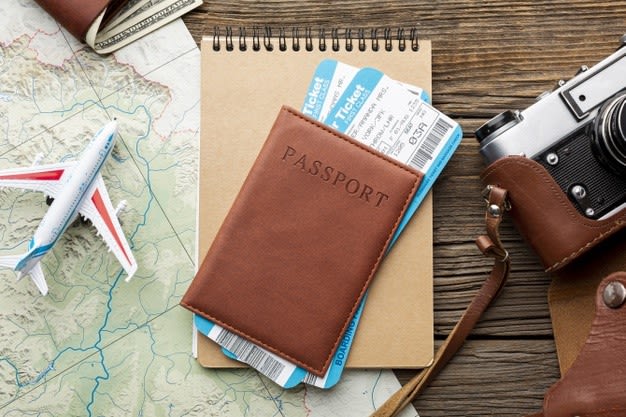 FREQUENTLY ASKED QUESTIONS
What is a passport renewal appointment?
It is one of the parts of the process that the traveler must follow in order to obtain his/her renewed passport and continue traveling. If your passport expires soon and you plan to travel in a few months, we recommend that you renew this document now.
You have two options to renew your passport: going to your government's official website and following all the long steps or you can apply and get your passport renewed without the hassle using the services that iVisa has for you.
How do I know if I am eligible to apply online?
Your passport must meet certain requirements in order to apply online:
It must be in good condition.

It was issued when you were 16 years old or older.

It's been issued within the last 15 years.

It was issued in your current name. If you have an official document that indicates that your name has changed, you must present it in order to apply online.
If you do not meet any of the above requirements, you will need to approach the corresponding Office to process and obtain the document. You must also apply in person if your passport was lost, stolen, or damaged.
What documents do I need to present to renew my passport?
In order to qualify for passport renewal application, you need to send the following documents:
Passport photo:, we recommend to use My Passport Photos to get the right and adequate photo.

Passport scan: send the scan of your passport information page.

Valid Email: we will send you the status of your application.

Payment method, all payments are online. In iVisa, we accept credit cards, debit cards, and Paypal.
IMPORTANT: Most nationalities must submit additional documents when approaching one of the offices available for their appointment. If you want to know which documents your nationality requires, complete link for here.
What are the processing time and prices for passport renewal with iVisa?
The processing time and prices are the following:
Standard - We process your application in 5 Business Days for a cost of USD 76.00

Rush - We process your application online in 3 Business Days. The total cost of this option is USD 106.00

Super Rush - This is the fastest option that most people use in urgent cases because we process your application in 2 Business Days. However, the cost is a little higher: USD 141.00.
The amount you see in each type of processing time includes the government fee and the iVisa service fee. There is no charge for the passport renewal appointment.
How can I send my passport renewal application online?
Using the iVisa services, you only need to fill out a form that does not take more than 10 minutes to complete. Just click here and follow these steps:
1.Fill in the form with your personal details such as full name, passport number to be renewed, date of birth, sex, email, etc.
2.Choose the type of processing time to get your renewed passport.
3.Make sure that all the information you're sending us is correct and then upload the required documents including the scanned copy of your passport.
4.Make the respective payment for the application. At iVisa we accept credit/debit cards and we also accept Paypal.
Don't waste more time and get your passport renewed now!
How do I schedule my passport renewal appointment?
Thanks to the service that iVisa is implementing in order to help all travelers around the world, the schedule of the appointment to renew your passport is done by us.
If you apply with us, you will only need to fill out a simple form with your details and we will take care of the rest.
We will send you the application form to renew your passport and then contact you to schedule the appointment at one of the available offices in your country.
How early can I process my passport renewal with iVisa?
It is recommended that the application process their passport renewal at least 7 months prior to the expiration date of their last passport.
Is an appointment for passport renewal during this time of coronavirus pandemic available?
Most countries are taking strict measures to prevent the spread of coronavirus and this affects all government agencies who process official documents.
In the United States, they are offering only in person service at their agencies or centers for customers who need to travel internationally within 72 hours due to a qualified life-or-death emergency.
Unless you have a life-or-death emergency, please wait until the normal operations for passport renewal resumes.
Why should I use iVisa to process my passport renewal online?
iVisa is a company that for several years has helped thousands of tourists around the world to obtain their visas online and on time. Currently, we have a large portfolio of clients who continue using our services to obtain their visas for their next destinations. We know that all travelers must have their valid documents in order to travel, for this reason, we have implemented our new passport renewal service. If you want to know a little more about us, you can enter here.
Where can I find more information?
For more information, you can click here. You can also contact one of our agents in a personalized way through a private chat here.
Don't wait for your passport to expire and renew it now! Use the services of iVisa and avoid all the bureaucracy because we will take care of everything.